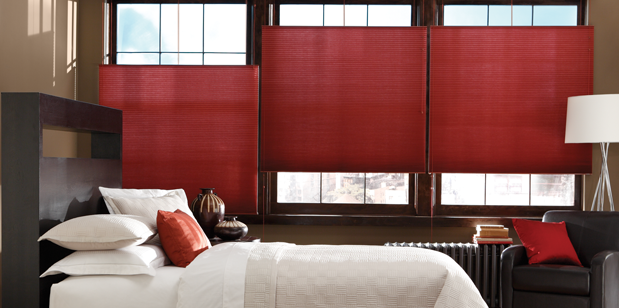 Occasionally, our friends express concern over our obsession with window décor here at Blindsgalore. We don't understand their lack of window treatment enthusiasm. How can you not fall hopelessly in love with these blue Bali cellular shades!
While surfing the web the other day, we stumbled across some other curiously-obsessed interior design blogs. It turns out that there are people with a penchant for home items of every type, from toilets to stairs and chairs. It's not just us!
Toilets For You
Did you know that the former CEO of Merrill Lynch has a $35,000 toilet? And that a design company in San Francisco makes urinals shaped like flowers? These are the sort of fascinating toilet details you can find on www.toiletsforyou.com, along with a whole host of installation tutorials and maintenance tips.
Blog 4 Stairs
Blog 4 Stairs has every fact you could possibly want to know about stairs. They even have a "Stairpedia" explaining different terms used to describe stair parts. Spend a few minutes browsing this site and you'll be using terms like "rise," "tread," and "nosing" like a pro! The people that run this website truly are the ultimate StairMasters.
Chair Blog
This blog about chairs covers chair trends and types from all over the world. The editors feature puzzle chairs, car seats, benches, couches and more.
Rug Master
Run by a rug gallery owner from Los Angeles, Rug Master covers a wide variety of topics within the rug industry, from economic factors to repairs, cleaning and material types.
While window décor is our passion and our focus at Blindsgalore, we enjoy learning about other ways to accent our home. We believe that window treatments can define a room, but other home goods can provide interesting ways to complement a room's décor and complete your look.