Crisp and stunning, brand new window treatments in your home can be just what you need to refresh your space. Be warned, though. Without some occasional elbow grease, the dust can pile up quickly. Dirty window treatments just don't have the same pop. In fact, they give off more of a whimper. Don't wait to rejuvenate – make cleaning your cleaning your blinds, shades, and drapery a part of your weekly schedule. Wondering about where to start? Let me be your window cleaning commander and teach you how to clean your window treatments. A feather duster will be your first lieutenant and a soft cloth your sergeant major in the ongoing war against dirt, dust, and grime. Equip yourself with the right tools and get your window treatments looking like they did on day one.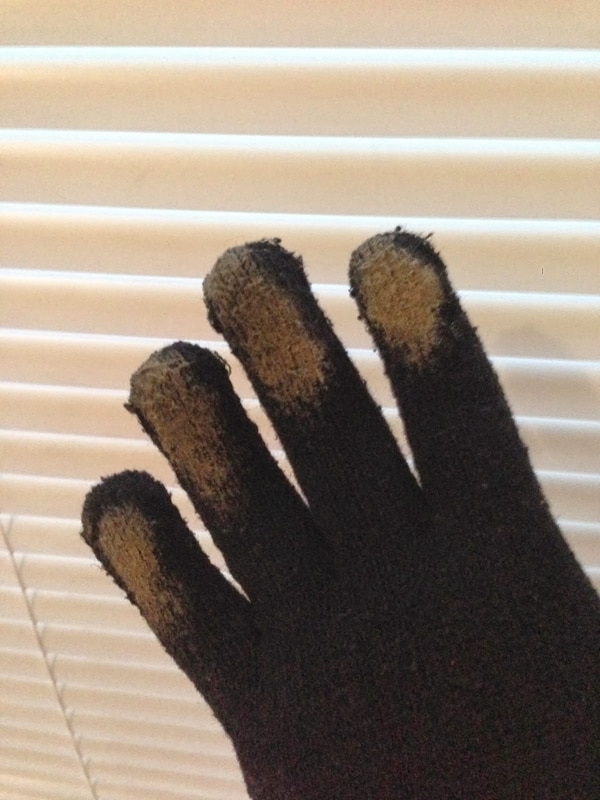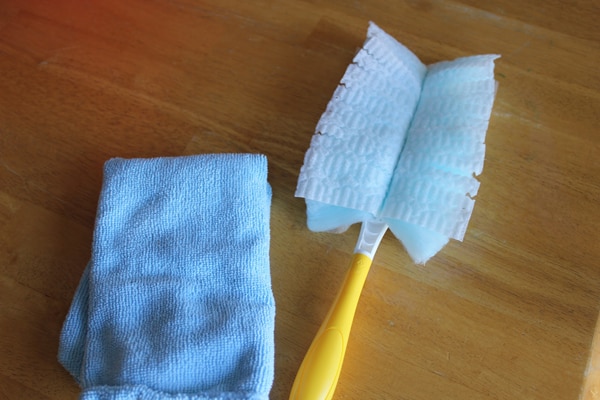 Giving your blinds a once-over with your feather or disposable duster will help to destroy any lingering dirt that dares to detract from your beautiful windows. You can also use a soft, dampened cloth to wipe off any excess grime or to remove light stains. Be sure to flip the slats over when you're finished dusting in order to completely clean both sides. Vertical vanes can also be removed and spot cleaned, just be sure to give them enough time to air dry. If you have some seriously squalid vinyl verticals, it's also possible to dunk them in a soapy water solution to get them squeaky clean. Remember, this tip is only for vinyl vanes ONLY – don't try to give any of your fabric vertical blinds a bath, or any other fabric window treatments for that matter.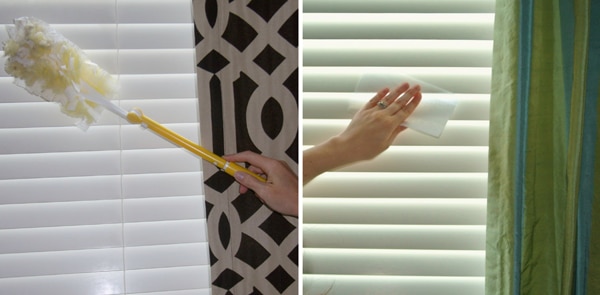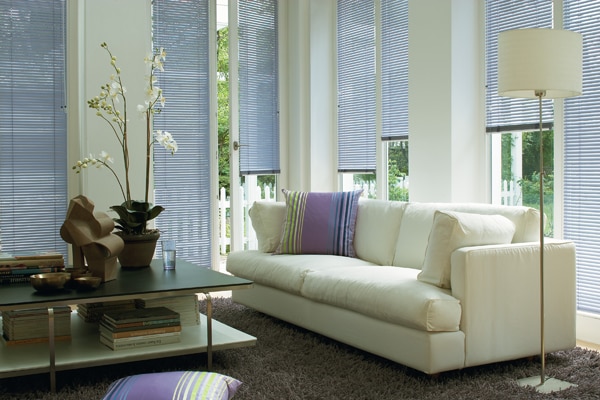 Shades and screens generally follow the same rules as blinds, but usually require a more gentle hand due to their delicate fabric. Vacuums can make your life a whole lot easier, as usual. Try using the upholstery attachment with your vacuum cleaner on the lowest power setting to decimate any excess dust. A spare hair dryer switched to the cool setting can also do the trick. If the mess requires a deeper clean than simple surface dusting, mix a mild detergent with some warm water and use a soft cloth or sponge to spot clean the product. Similar rules apply to any dirty drapery panels. Heavily soiled drapes can sometimes be dry cleaned, but be sure to consult the fabric tag for more specific instructions.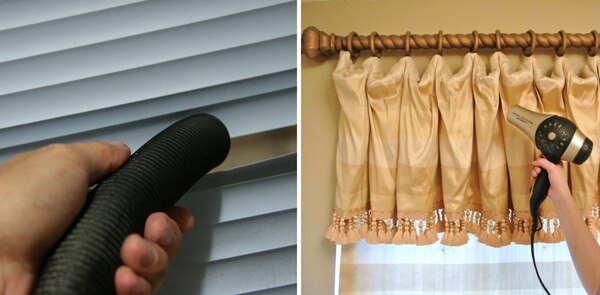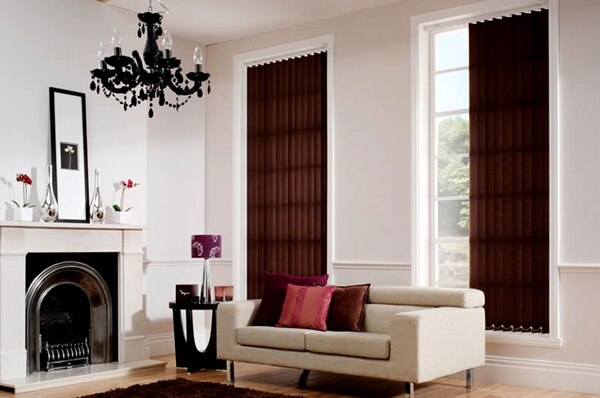 With all of these helpful cleaning tips whirling around in your mind, it's important to remember that there are also a few methods to avoid. Submerging your blinds in water, outside of the occasional unsightly vinyl vertical blind, is a constant no-no. The mechanics inside of your window treatments were not designed to get wet, and as a result this technique should be avoided like the plague. Also, when spot cleaning, avoid using any heavy detergents or spot removers and make sure to air dry your product when you're finished. Be careful when cleaning shades, as frequent fiddling can remove the crispness of the product. Following these tips will allow you to give your windows a clean bill of health. Don't let dirt and dust detract from your beautiful custom window treatment.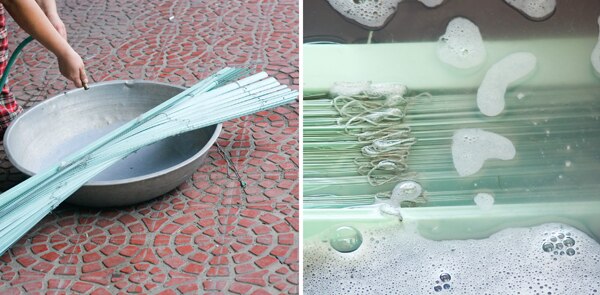 Whip your windows into shape and keep the compliments pouring in by putting these tips and tricks to work in your own home. Sure, some products may be easier to care for, but your hard work is guaranteed to pay off in the end. Whether you have blinds, shades, or drapery, cleanliness is sure to impress your guests. Get the upper hand in the fight against filth.