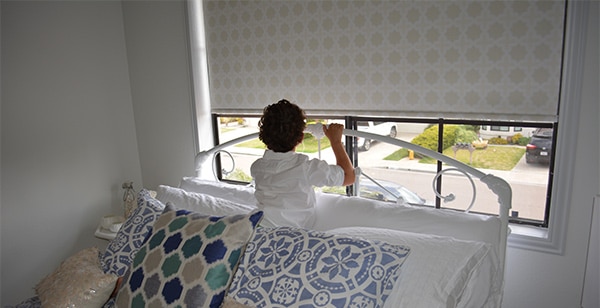 When thinking about designing your kids' rooms, it is easy to fall in the trap of only thinking for the short term instead of imagining how the room can be transformed easily through the years as personalities bloom and interests flourish. Our precious children deserve to be in a space that is safe and both stimulating and calming for the different times of the day. Let's look at the big picture and think about four main categories to consider when designing your children's rooms. The promise of childhood is to be free to explore, play, chill out, stretch imaginations and drift into sleep at the end of the day. Their view from their room is personal and needs to be nurtured. Let's look at some ways you can create an exciting room.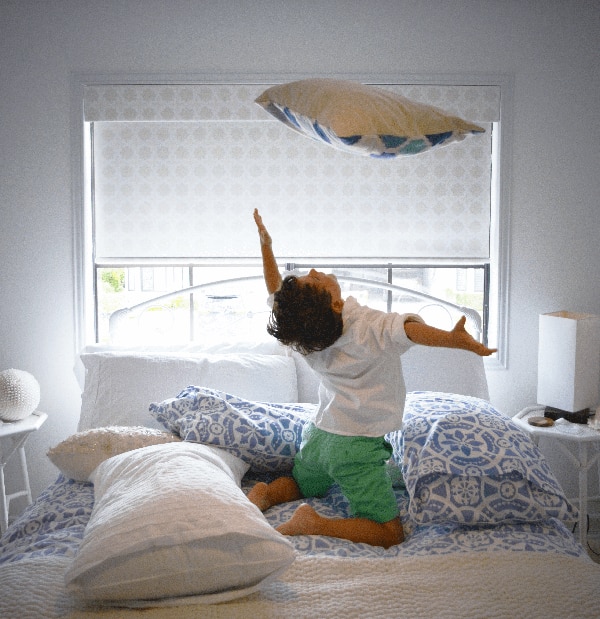 Color
Paint is most likely the first thing you decide and thank goodness, it is the quickest and easiest way to change up a room, but do think ahead so the color can evolve with changing interests. Consider the paint combos you like as color dictates the vibe. You can go bright and primary or soft and subdued but think about three hues to bring into the room- such as a berry blast of lemon, pink and sky blue or a "candyland" mix of lavender, mint green and tan or a zippy tropical burst of aqua, yellow and purple or preppy, navy blue, white and dark green. Of course, ivory, cream or white create the background for colorful accents. Painting stripes can carry a room through many years but be assured that children's rooms mature and you need to listen and consider their personal viewpoints. With so many ideas rolling through Pinterest boards and our own Blindsgalore boards, a million ideas are out there for you to derive a color palette. Color highly affects our moods, and whether you embrace or shun color, color rules. Treat it with respect.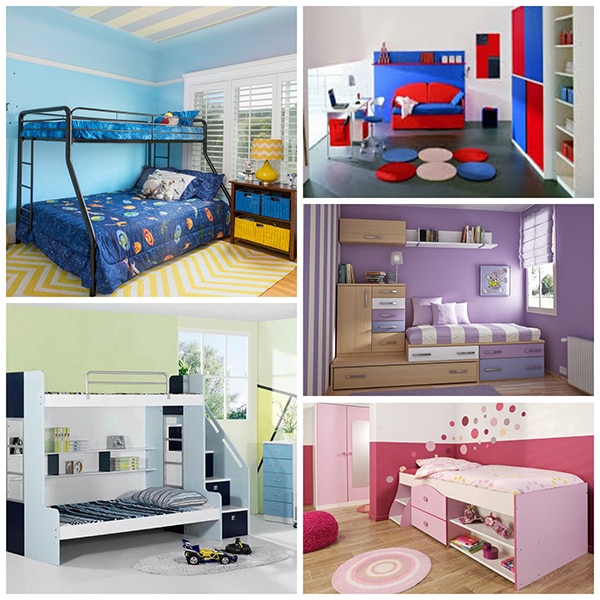 Fun
Play is the fundamental to learning and without a room filled with excitement and the opportunity for experiment, we create a dull room with a dull kid.  Some of my favorite things in a room are a big chalkboard, a bulletin board or a spot to hang art, drawings and sayings that can be changed often. Decals, murals, large oversized posters or photos, mobiles, magnetic boards, flying animals, hanging kites or pinwheels or whatever fanciful objects fit your child. Many things you can DIY yourself to add interest-even an old set of hubcaps can be vividly painted and tacked onto the wall for your "Cars" obsessed kid.  I even took all of Aiden's little "Cars" miniatures and glued them together for a collage for his wall. As you create, your children can see the possibilities within their reach.  Floors, too, can be kid proof.  Even though we love carpet for its ease, have you thought about a cork floor as nothing will break and it is soft underfoot? A child's room should be the play/work room for life.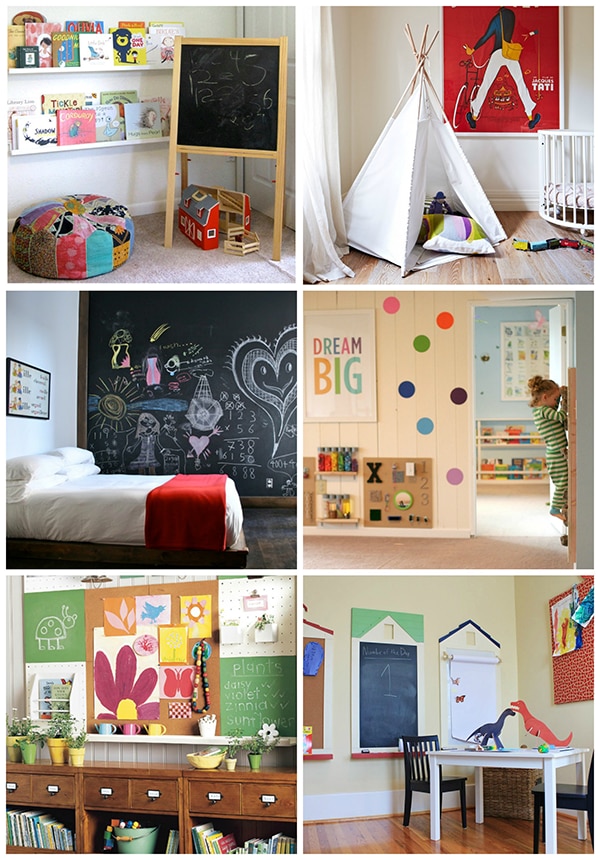 Furniture
It goes without saying, that the furniture should be able to grow with the child and with so many adjustable desks, chairs, beds and beanbag and lounging soft furniture, this problem is easily solved.  Make use of the vertical space to bunk beds or create a jungle gym floor plan to allow for lots of room to spread out the Legos, trucks, dolls, puzzles and games. Storage is essential for organization and for quick and easy access for taking out and putting away all the messes that are the requisite of childhood. I just ordered a round play table for Aiden with storage underneath for books and art supplies – so no wasted space underneath the table where clutter flows. Bookcases are imperative as reading is still paramount and every day we have quiet time for "real reading with books" and nighttime stories together is a ritual that is the best part of the day. Whether you have closed storage cabinets or a big wicker trunk or baskets, it is important for clarity of space, to keep everything under wraps when not being used, to instill organizational skills and to keep you from going mad from clutter abuse. If you love to browse the junk or secondhand stores and are a savvy DIYer or have the patience to do IKEA or venture to the kids' space of PB Kids or Land of Nod or Target, children's furniture today is as creative and fun as ever and you will have no problem finding the style that fits your children.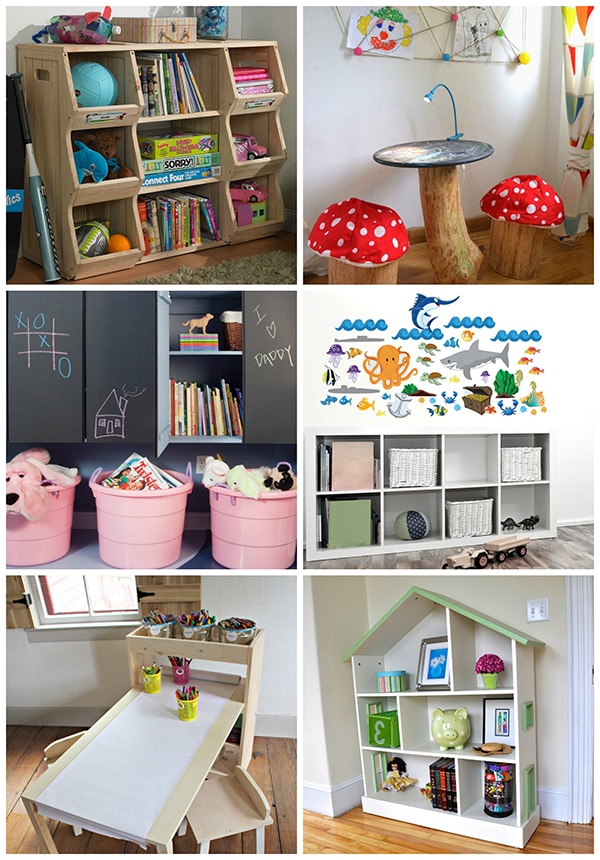 Window Treatments
I saved the most important for last as I insist that you have child safe window treatments for peace of mind and for the ultimate safety of your children.  There should never be the chance to have any dangling cords to entice the curiosity of toddlers or any young ones to be caught in a tangled up cord or a faulty slat.  At Blindsgalore, we insist on the highest standards of safety mechanisms and believe in only cordless options for childproof bedrooms and all the rooms in your house as kids roam all over just like all little busy critters. Cordless window treatments are outfitted with an easy lift control to gently push and pull to raise or lower the shade or you may choose a motorized option that can operated with the flick of a switch with a remote, or a wall switch or from your smartphone. Cordless blinds come in many styles from cellulars, solars, rollers, pleated, romans and wood blinds and our new magnetized roman shades with built in magnets that lock together as you raise the folds of the shade.  Shutters are always child safe, along with draperies.  We support the safety standards of the Window Covering Manufacturers Association (WCMA) and the Certified Best for Kids label whose window treatments have been rigorously tested by a third party. I also want you to have a dark room for the best sleeping room to induce peaceful, restful sleep habits. Our window treatments come in a wide variety of room darkening and light filtering options to battle annoying light issues.  Of course, we have special patterns for your little ones in our BG Kids Roller Shades collection and every other color and style in our entire assortment of window treatments is available, but most importantly, choose cordless for every window in your home.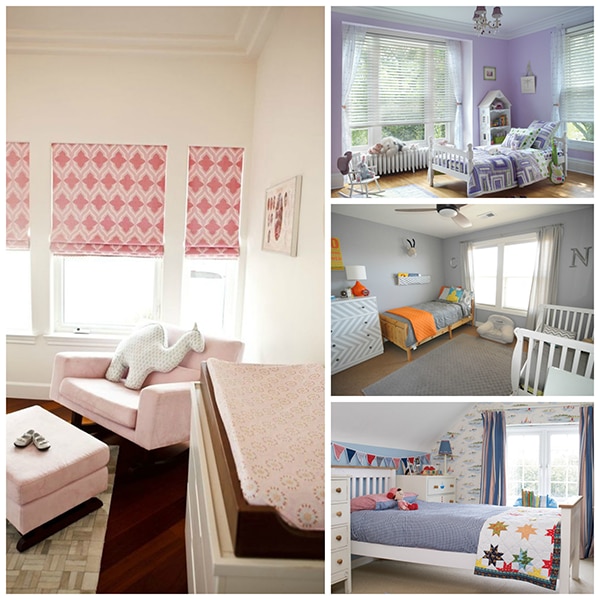 Yes, it is that important and once you have chosen safe window treatments, style the windows, plain or fancy, content that tucked in for sleep or wildly playing, your windows are keeping watch over the children.