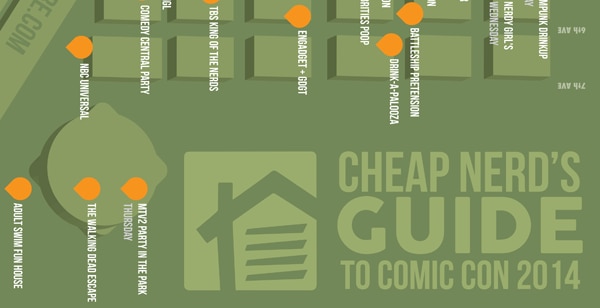 Comic-Con is a rare time of year for those of us who live here in San Diego.  What started as a simple gathering for artists and comic book connoisseurs has steadily transformed over the last 44 years into a monolith for nearly every niche in the entertainment industry: pop culture, Marvel madness, fantastical heroes and heroines, strange costumes, over charged movies, toys and celebrity panels. Thousands of us ordinary, unremarkable and unexceptional citizens, dare I say nerds, flanked by flashy, outrageous superheroes will flock to the streets of downtown San Diego to take part in the spectacle.
While the first event hosted roughly 300 attendees, Comic-Con International now welcomes over 130,000 guests annually. With tickets selling out in just under four hours, the size of the gathering explodes and off-shoot events spill into the streets of the city.
Not one to let barriers get in the way of expressing our love of fantasy, spectacle and the art of dressing up (you know how important it is to make a lasting impression in all things decorative), we have created "The Blindsgalore Cheap Nerd's Guide to Comic -Con 2014!" Our free guide to all things comicsgalore and gore, happening on these supercharged streets, will help you find all of the freebie events. Or just come on down to Gaslamp and strike an epic pose or prowl undercover to be overwhelmed by the flourish, fanfare and fun this weekend.  Bring this map to San Diego's "Magical Mystery Comic Tour" and be part of this unforgettable event.