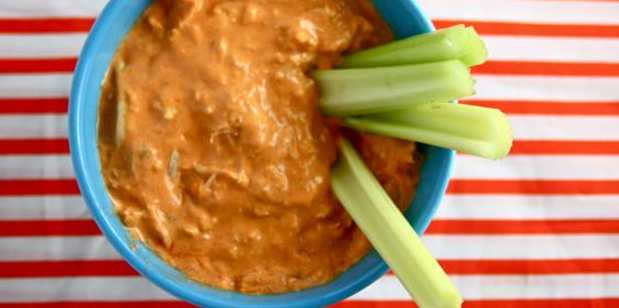 Ingredients:
3 c. shredded rotisserie chicken
4 oz. blue cheese dressing
4 oz. ranch dressing
8 oz. cream cheese
1 ½ c. sharp Cheddar cheese
Buffalo wing sauce, like Frank's Red Sauce, to taste
Directions:
Combine all ingredients in a crockpot. Prepare on medium heat until melted, stirring every 10 minutes. Serve in crockpot on low heat. Serve with pita chips, crackers, pretzels and/or fresh raw vegetables.