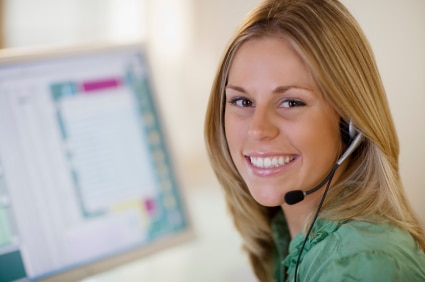 On the rare occasion that a window treatment has a problem (such as getting damaged during shipment), customers call our customer service representatives to get the issue resolved as fast as possible. If you ever need to call in for support, our team will be happy to answer any questions you may have. Here are their answers to a couple questions we had:
What is your favorite part of your job?

Allison: Getting to talk to people all over the country and help solve their problems.

Tristie: Helping others.

Zachary: The best thing about working with a national company is that I get to interact with a wide variety of people.

What does "Customer Service" mean to you?

Allison: "Customer Service" means doing everything you can to make the customer happy with their purchase.

Tristie: Wanting to delight customers, and go above and beyond the call of duty. Also, having intimate knowledge of the customer's needs as well as empathy for the customers' situation. A customer service representative should be able to communicate clearly and in a way that the customer can understand. This job requires a thick skin, accuracy, an eye for detail and a pleasant, friendly style. We are here to build a long-term relationship with the customer, and also suggest improvements to the company.

Zachary: Customer Service means recognizing and resolving any problems that might arise to the best of our ability.
Thanks Allison, Tristie and Zachary!