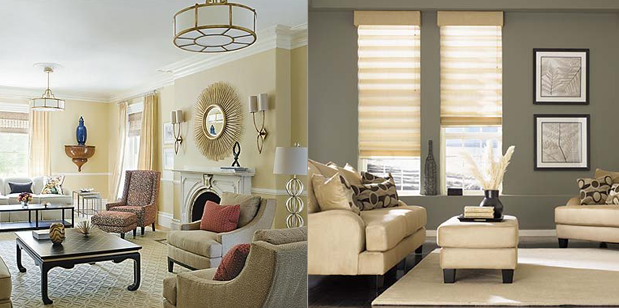 At Blindsgalore, we believe that a window can transform a room and help make a house a home. We love hearing about the impact that new window treatments have on the homes of people all over the nation. Here's a heartfelt letter that touched our hearts and reminded us of the real difference that a simple blind or shade can make to a family:
"My husband and I have often looked at the Blindsgalore website and admired many of the quality decorative window treatments. Although we moved into our home about a year ago, we still have a lot to do. We moved to Florida in hopes my husband would feel better (he is a disabled veteran and has chronic lyme disease). I have been a special education teacher for 17 years as well as a mother to twin girls and have never had the time to decorate our home before to truly make it something special. Thanks to Blindsgalore, our home is now delightful!"
Thanks Ruthanne. It's a pleasure to know that our décor is helping to make the new house a comfortable place for your family.