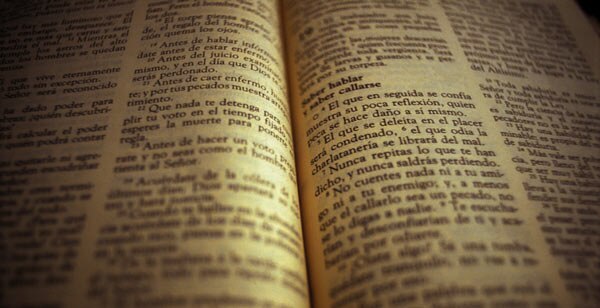 Reverse Roll
Philadelphia, California, Inside Out, Upside Down, No Rice and Reverse rolls. No, reverse roll is not another piece of sushi. A reverse roll is in fact a way to describe a roller shade when its fabric rolls off the front of the shade, hiding the fabric roll. The opposite of a reverse roll is a standard roll wherein the fabric comes off the back of the roll. Think of your paper towels or toilet paper—most people prefer a reverse roll where the paper comes over the top. That's a reverse roll. I tend to think a reverse roll looks cleaner and more put together on a shade, but I also like that with a standard roll the fabric is closer to the window glass so that I can get more light coverage in a room.
Honeycomb Shades
As much as I like the idea of a constantly flowing source of fresh honey wedged into my kitchen window, I don't like the idea of the little guys that make the sweet stuff hanging around my house. Luckily, a honeycomb shade is fondly named after the shape of the critter's home. The exposed interior of a honeycomb shade is a hexagon-shaped matrix of diaphanous material that traps air. This honeycomb-like design makes it difficult for the temperature from the outside to pass through to the inside. That's why honeycomb shades are a great pick for being comfortably cool in the summer, and nice and warm in the winter. And don't forget, a honeycomb shade and a cellular shade are exactly the same—just tom-ay-to, tom-ah-to.
Blackout
No, blackout is not what happens in NYC when there's not enough energy to go around. Blackout is also not what happens after a long night of college fun. Blackout shades are not even what you wear the day after to hide your puffy eyes. Blackout shades, are, in fact, a lifesaver for anyone who doesn't happen to rise and fall precisely with the sun's schedule. Whether you work the graveyard shift, need to mimic nighttime for a child's nap, or simply just want a couple extra hours on Saturday morning, blackout shades are a great option. So if you haven't guessed it yet, blackout shades make your room a wonderful oasis of darkness so that you can get that extra shut-eye. They are great for bedrooms of course, but don't forget that they can work wonders in a room where you want to watch the big game, or a street-facing bathroom where you desire complete privacy.
Top Down/ Bottom Up
This is not, ahem, something you'd find in a backroom magazine. It's also not a Reagan era economics concept nor is it a management cause and effect style, and, no, it is not even a way to describe the hierarchy of ocean life in their feeding ecosystem structure. In The Blindsgalore world, Top Down/Bottom Up shades, known by we self-professed blinds nerds as TDBU (I've always thought that sounded like a wing of the hospital or something that might make you get admitted to one) are shades that can open from above or below. Want some sun shining in near the top of your window, but don't want your neighbor to see in below? And then want it to operate like a traditional shade at other times? TDBU is for you (I wonder if the vanity license plate TDBU4U is available).
Bali
This is not where you go for an exotic Indonesian getaway. And Bali Wood Shades are not starring in an Indian movie. In fact, Bali, in the Blindsgalore world, is a brand of blinds and shades that we offer. An insider tip: the name doesn't rhyme with "Molly" but instead "Sally"– think Bally Total Fitness.
Solar Shades
In a perfect world we'd have window coverings that can convert solar energy into electricity—a solar panel and shade all in one! Don't worry—we're working on that. But for the time being, we still have traditional solar shades which actually do quite a bit of multitasking already. They first reduce glare so you're not squinting in that crisp early morning or bright afternoon sun. Second, they limit heat seeping in from the bright sun and third (and this is my favorite one), they let you still see your view through it all. As a Californian, I love a good view and it's a treat to get all the perks of a shade while still seeing getting to see the ocean.
Don't forget to make your study flashcards. We'll be having a pop quiz any day now.
Did you know? You can check our Window Jargon section any time you are not sure about a word we use at Blindsgalore or in the industry.