Bamboo Woven Wood Shades
Buy Bamboo Blinds & Shades - Woven Wood Shades
Filter By:
Fabric Pattern
Green Products
Safety
Bamboo Blinds & Shades
Unique texture creates a natural look and feel
Eco-friendly product created with sustainable materials
Pairs well with most furniture and additional window treatments
Shade raises into clean, evenly-folded pleats
Softly filters incoming light, additional liners available
Bamboo Window Shades
For those looking to add a natural touch and feel to their window treatments, consider bamboo window shades. The unique style custom bamboo shades provide is a one-of-a-kind look that interior designers love. These natural bamboo beauties make an excellent addition to any room in your house.

Bamboo shades can be customized to fit any style of décor and they pair beautifully with a set of drapery. Because organic woven bamboo may include small gaps in the material, we usually recommend including a privacy liner when ordering.
How Are Bamboo Shades Different Than Woven Shades or Bamboo Roman Shades?
Bamboo shades are very similar to woven shades. The only difference is many woven shades are made with organic materials like grasses, reeds, or jute, and these shades are made specifically with bamboo. Both styles are among our most popular window coverings. As far as operation is concerned, you can consider them bamboo roman shades.
Our Favorite Custom Bamboo Shades
Please visit our blog to learn more about our favorite woven wood shades or watch the video below.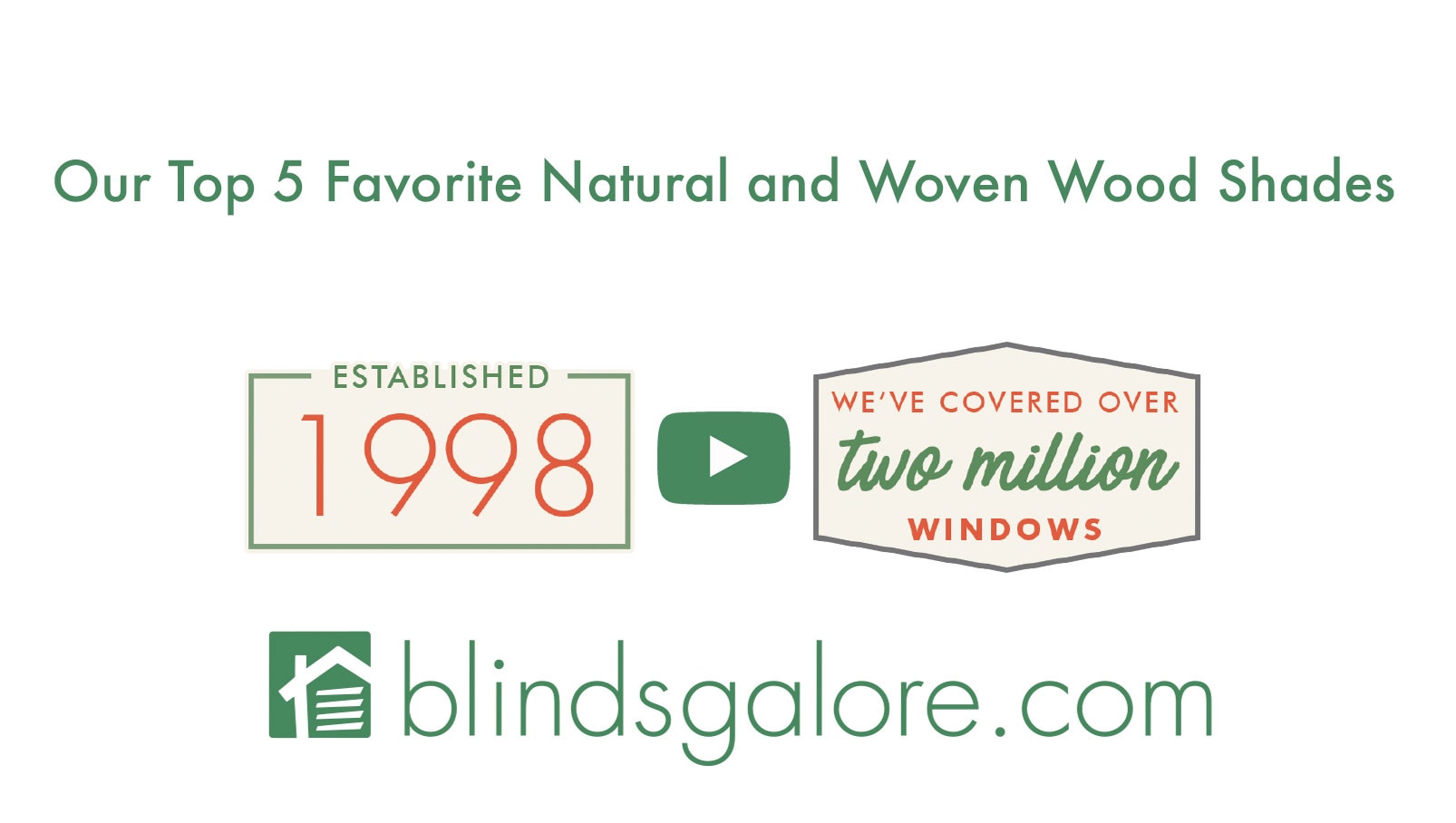 Benefits of Bamboo Shades
Bamboo shades are an excellent choice for a variety of reasons. For designers, they work incredibly well with almost any style of décor because of the natural tones. Ranging from light to dark, from neutral to textured, there's an option for everyone. Our custom bamboo blinds are also quite eco-friendly, as they are created using renewable, organic materials. At the moment, outdoor bamboo shades are not currently not an available option.
What to Consider When Selecting a Bamboo Shade
There are a lot of options to consider with bamboo shades. Color may be number one. Bamboo is a very versatile material that produces a variety of textures and color schemes to work with. As usual, we recommend ordering up to 15 free samples before you order to check out each material in your home and with your existing interior design.

Samples will also help when selecting a privacy liner. Some lined bamboo shades may block out too much sunlight, so consider the look you're trying to accomplish. If you need privacy in the bedroom or on a bathroom window, then go with a liner. If you are all about bringing in the natural sunlight, consider a light-filtering liner or perhaps no liner at all.

Also consider whether you want to mount your custom bamboo shades inside or outside of your windows. If you decide on an inside mount, ensure your windows have enough depth for a proper mount. Please check the product specifications for details.
Customizable Options for Bamboo Shades
Lift Options

We strongly recommend cordless bamboo shades in homes with small children and animals. Another favorite lift option is top-down/bottom-up. Top-down/bottom-up bamboo shades can be raised or lowered from the top and bottom to provide the desired light protection or privacy. For the ultimate in luxury, choose a motorized lift which will give you total remote control. Perfect for hard-to-reach windows. Many of our motorized bamboo shades can also be linked to your smart home or smart device.

Liners

You have two primary options when it comes to liners. A light filtering liner will softly filter incoming light via a sheer fabric. A blackout liner will block the majority of incoming sunlight and hide you from any prying eyes.

Decorative Accents

Some options allow you to provide a decorative valance when looking at putting bamboo shades on the inside. Another option is to add edge binding on the sides or the bottom in a contrasting color.
Learn more about customizing your bamboo shades and whether or not you should consider a liner with this video.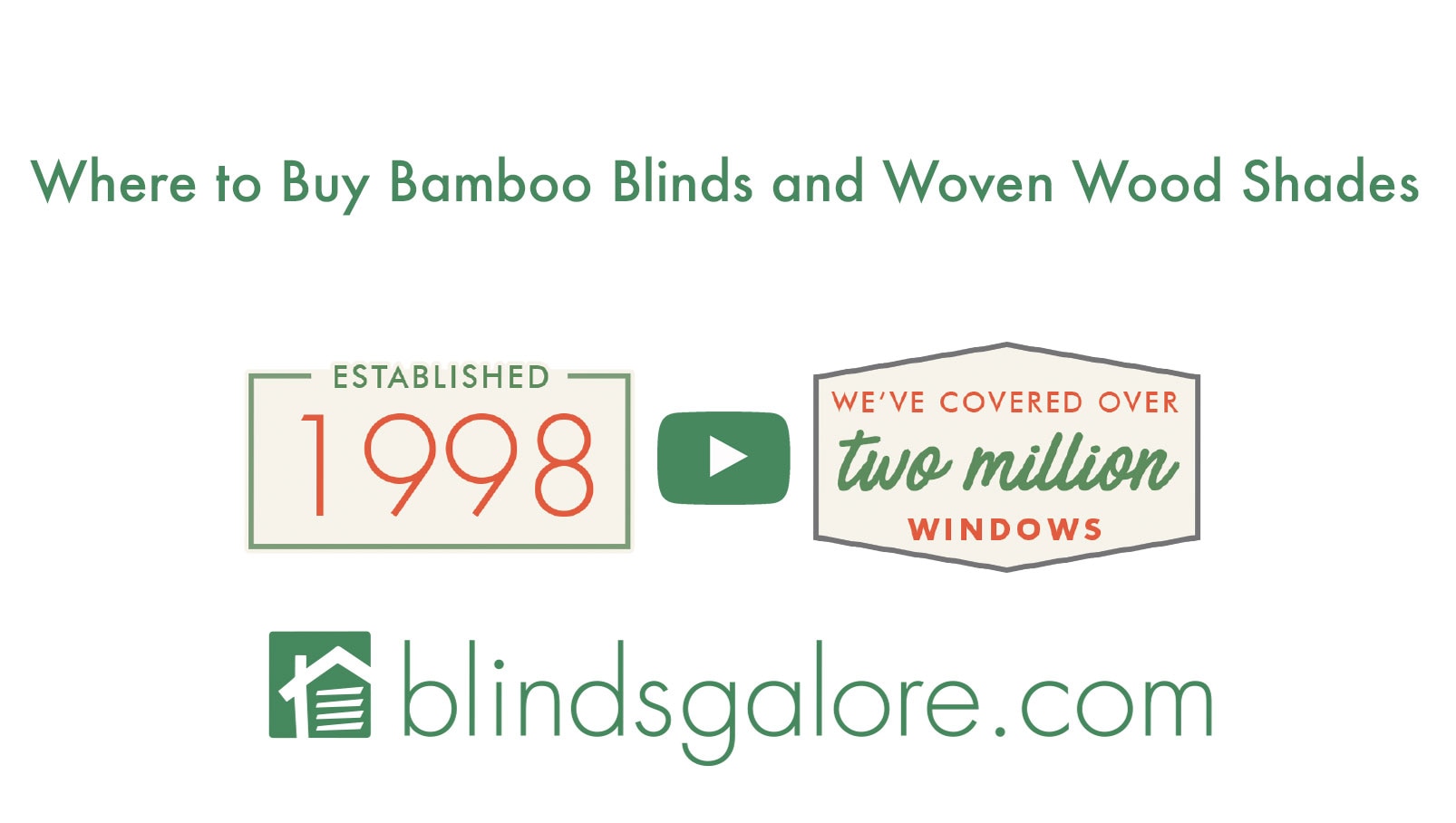 What Is a 2-On-1 or a 3-On-1 Headrail Option?
When covering large windows with a bamboo shade, consider a 2-on-1 or 3-on-1 headrail option. This will allow two or three shades to hang from a single headrail and operate independently. Adding multiple shades on a single headrail will ensure a large space can be covered without requiring an enormous, single shade. However, if you would prefer a large shade, we can do that, too.

To make the most of your 2-on-1 or 3-on-1 headrail setup, we recommend including a motorized lift. Motorization will allow you to get total control of your bamboo shades for indoor use with just the push of a button. You will even be able to operate the shades independently, or all at once. Some motorized products can even link to your smart home or smart devices for complete connectivity.
Should I Include a Privacy Liner on My Bamboo Shade?
Small openings throughout the natural bamboo shades will help dissipate light during the day, but could leave you exposed at night. Especially if the lights inside your home are turned on.

Consider lined bamboo shades to help increase your privacy. We recommend either a light filtering or blackout liner. A light filtering liner will help cover the gaps with a sheer fabric, while a blackout liner will block incoming light completely. Blackout liners are perfect for bedrooms, media rooms, or nurseries, but please note that they will significantly darken the room. If privacy is a concern, it is strongly recommended to include a liner for your bamboo shades while customizing as they cannot be retrofitted.
How to Measure and Install Bamboo Shades
Learn how to measure for your custom bamboo shades with this quick video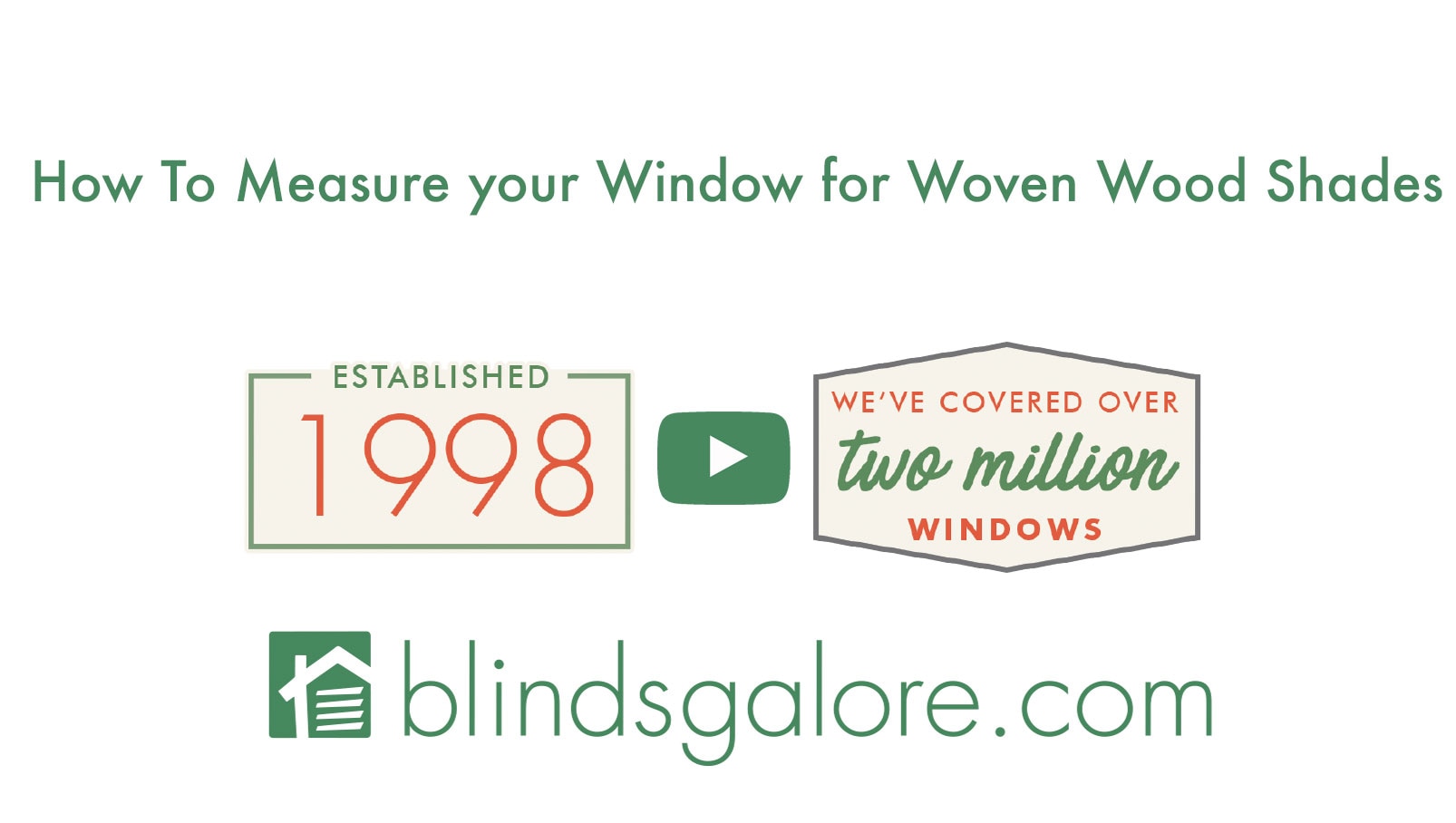 Read our helpful measuring guides for your custom bamboo shades.
If you're ready to install your indoor bamboo shades, please view our informative installation guide.
For assistance measuring, installing, or customizing your custom bamboo shades, don't hesitate to reach out to Blindsgalore's team of design experts over the phone (877.702.5463) or via email (customercare@blindsgalore.com).
If you'd like to speak to someone face-to-face, we suggest booking an online appointment with our virtual designer. You'll meet via webcam to find a custom solution.
Bamboo Shades FAQ
Without a liner, bamboo shades will display the same natural textures on the front and back of the shade. If you include a privacy or blackout liner on your bamboo shade, the street-facing side will be white. This is true regardless of the color liner you have chosen, mainly to conform with HOA regulations. Please check the product details for more specific information.
In multiple ways, yes. If you are concerned with privacy, you can include a customizable liner on your shade to help cover small gaps. You can also pair your bamboo shades with drapery for a layered look inside your home. Drapery will also provide you with the option to block all light, during the day or at night.
Bamboo shades are created by weaving together natural materials, which may create small gaps in the fabric. For the most part your windows will be completely covered, but if you would like to cover these gaps, we recommend including a liner with your shade. Light filtering, room darkening, and blackout liners are all available options. Certain styles of bamboo shades may also be more naturally more transparent, which is why we recommend ordering free samples to see your favorite fabrics in your own home before purchasing.
customer reviews for bamboo shades