Cellular Shades
Cellular & Honeycomb Shades
Cellular & Honeycomb Shades
#1 pick for energy efficiency
Attractive crisp pleats in many sizes
Known as honeycomb shades for their shape
Pick extra cells for better temp control
Motorized, top down & cordless choices
Cellular shades are best known for their energy-saving properties but also offer a wide array of customizable options. Cellular shades get their name and insulating power from their honeycomb shape that traps air between the window and the room, buffering against heat loss in winter and heat gain in summer. Double cell shades offer maximum insulation. Light filtering or blackout fabrics provide privacy and light control choices in a wide array of colors, textures and even patterns. Customize your honeycomb shade with convenient lift options including cordless, top down-bottom up , and motorized remote control.
Custom Cellular Shades and Blinds
Cellular shades, sometimes called honeycomb blinds or, less commonly, cellulose blinds or hexagon blinds, are most popular for their energy-saving and insulating properties. The secret to a cellular shades insulating property lies within its unique design. Hexagon-shaped pockets (cells) of the shade are created to trap air at your windows to create a layer of protection. Just like a cushy blanket. They're ideal for areas that get hot in the summer or cold in the winter, as they'll stop the comfortable air in your home from escaping through the window and prevent the outside air from coming in. Cell shades can also be made to fit any room and any style of décor as they come in a variety of colors and a wealth of customizable options. Superior insulation, crisp pleats, color choices, light control options – this unique custom shade has it all.
What Are Cellular Shades?
There is plenty to know when customizing your cellular shades for windows in your home. Watch the quick video below to learn more about these insulating honeycomb window treatments or read more on our blog.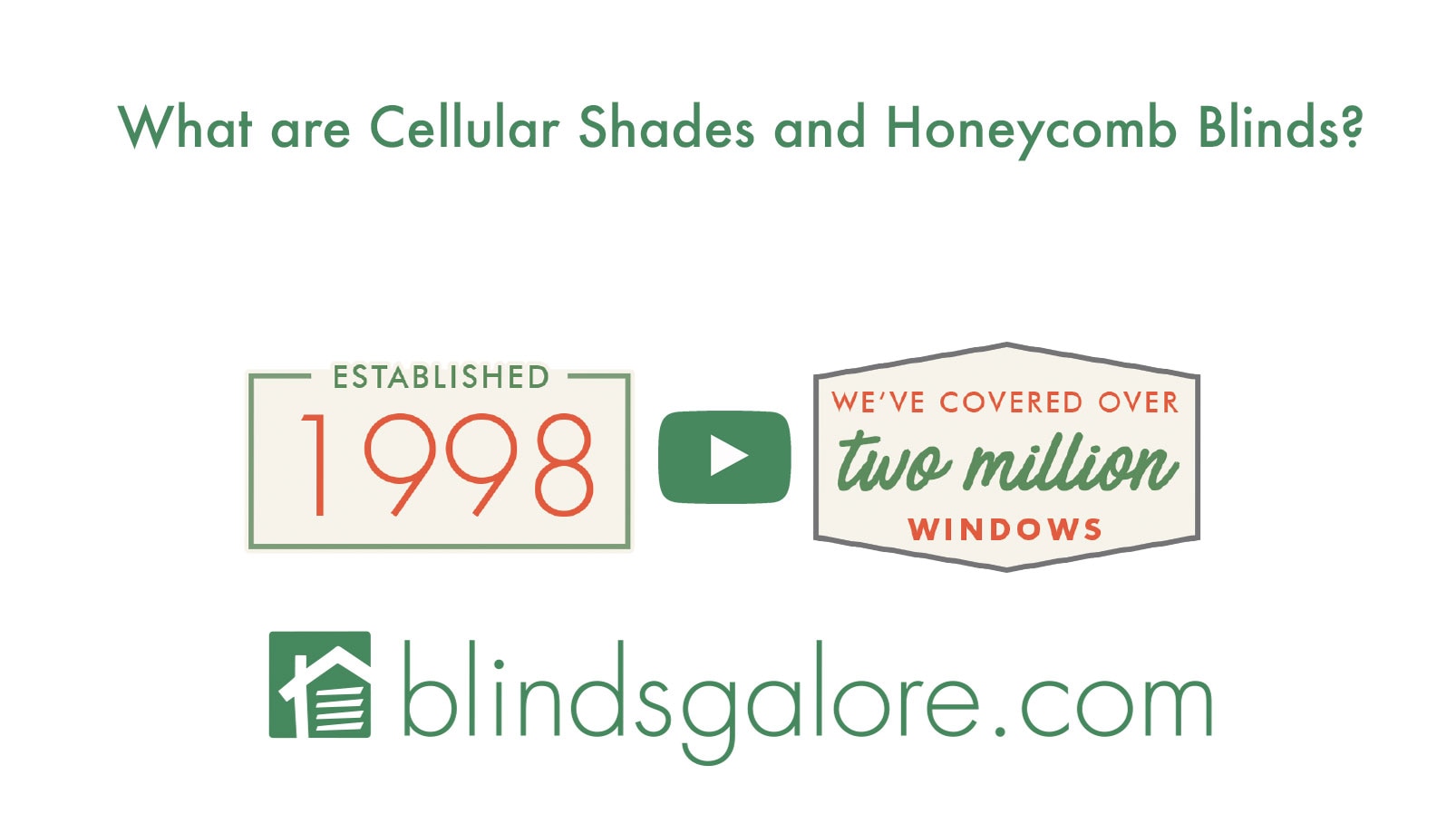 Benefits of Custom Cellular Shades
Custom cellular shades are made based on your window measurements and specifications for a perfect fit and a perfect look. Blindsgalore's custom cellular blinds are created with premium materials and are available in a wide range of colors, styles, and options. We also have options for every price range, ranging from simple cellular shades to high-end motorized shades with created with premium fabric. Don't forget about the energy-saving properties. Custom honeycomb shades will help keep your home cooler in the summer and warmer in the winter, trapping the air that seeps in through your windows and acting as an added layer of insulation. Not only will you notice the difference in your home, but you'll also see the difference on your monthly energy bill.
What to Consider When Selecting a Cellular Shade
Light Control
Honeycomb blinds are available in a range of opacities (how much light is transmitted through the fabric) including, sheer, semi-opaque and opaque. If you want lots of natural light, choose sheer. If you want greater light control and privacy, choose semi-opaque. For maximum room darkening, including blackout, choose the opaque. With such a versatile range of light control options, honeycomb shades can be used in every room in your home. Additional information about blackout, light filtering, and room darkening cellular shades can be found below in the "Customizable Options" section.
Double Cell vs Single Cell
When customizing your cellular shade, you'll likely have the option to choose between a single or double cell on your shade. The difference is simple. With a double cell, you get two layers of insulating honeycomb-shaped cells for improved insulation. With a single cell, you get a single pocket, which will still provide insulation – just not as much. If you'd like more information about double or single cell hexagon blinds, please visit our blog. Whichever you choose depends on how much insulation you require. For very cold or hot environments, a double cell is obviously recommended, but both options will help lower your heating and cooling bills.
Pleat Size
From a distance, cellular shades may be confused for traditional horizontal blinds. However, cellular shades do not have individual vanes that can be tilted open or closed. Instead, cellular shades are created using a pleated fabric material that can be raised or lowered like a regular shade. These pleats can filter or block light, depending on the material you selected, and are available in multiple sizes. Pleats are offered in different sized increments from 3/8", 1/2", 9/16", 3/4", and 1 1/4". For larger windows, we recommend larger pleats as the slatted effect from a smaller can be dizzying in a big space. If you're unsure about which size would look best for your windows, contact our design experts or order free samples to see your selections in your own home.
Our Favorite Cellular Shades
If you're having trouble narrowing down to your favorite pair of cellular blinds, we recommend ordering free samples first so you can see your choices up-close-and-personal in you own home. You can also watch our video below to learn more about some of our favorites or check out our blog on the subject.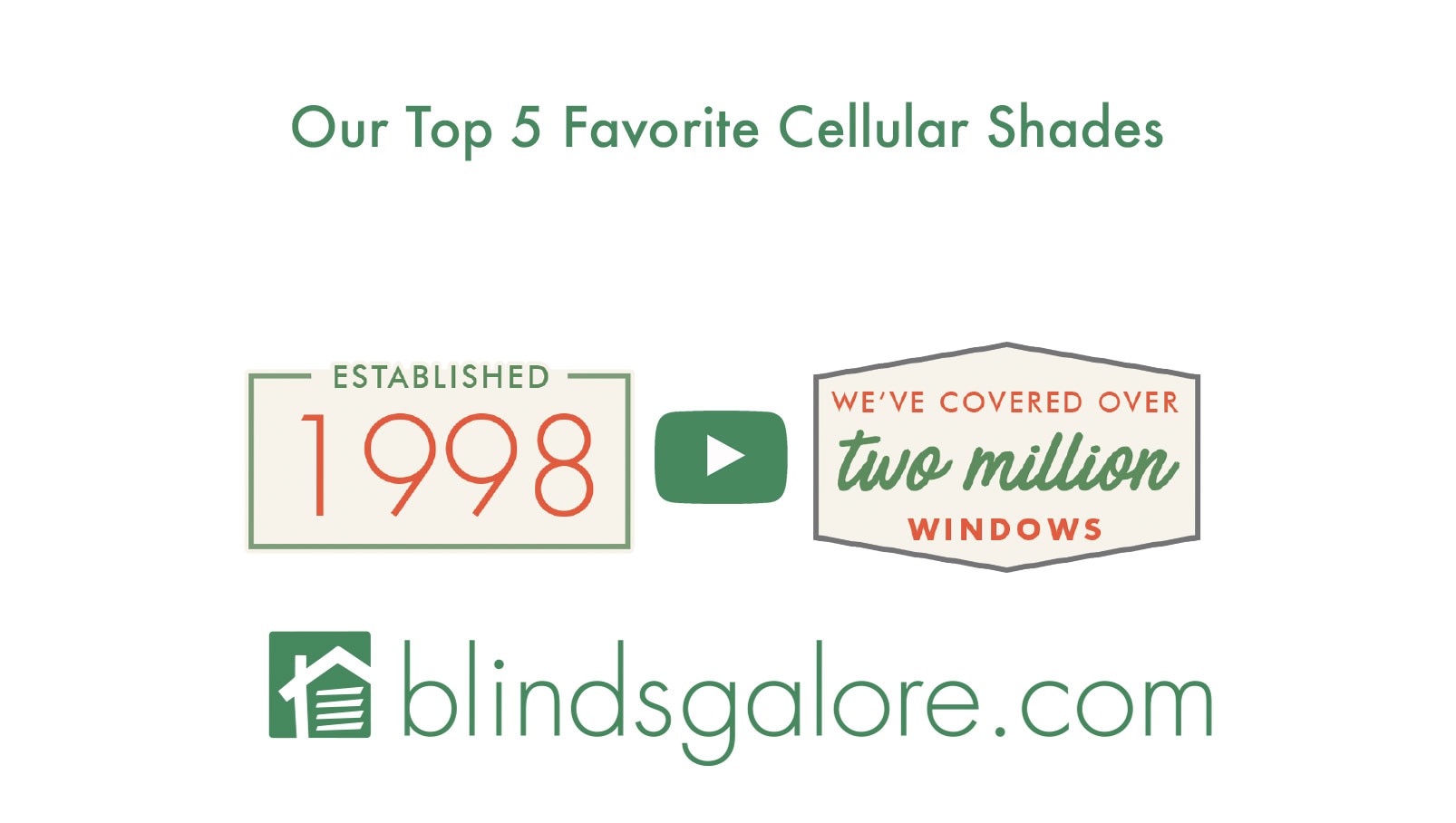 Customizable Options for Honeycomb Window Treatments
One of the most attractive features of our cellular shades are all of the customizable options. Beyond the variety of color choices available to you, you'll be able to customize how much light your shades let in and how you they are raised and lowered.
Privacy and Light Control
Light Filtering Cellular Shades:

If you don't want to lose any of the incoming natural light in your room, we recommend a light filtering cellular shade. This type of semi-opaque fabric will create a soft glow when illuminated by natural light, but will still obstruct your window for complete privacy. This type of shade is ideal for kitchens and bathrooms and anywhere you don't want to completely block incoming light.

Blackout and Room Darkening Cellular Shades:

These shades, also called opaque or blackout, are made to block as much incoming light as possible. Providing complete privacy, room darkening cellular shades are a great choice for combining the energy-saving characteristics of cellular shades with maximum room darkening. This is perfect for bedrooms, nurseries, and home theaters. Learn more about blackout shades below.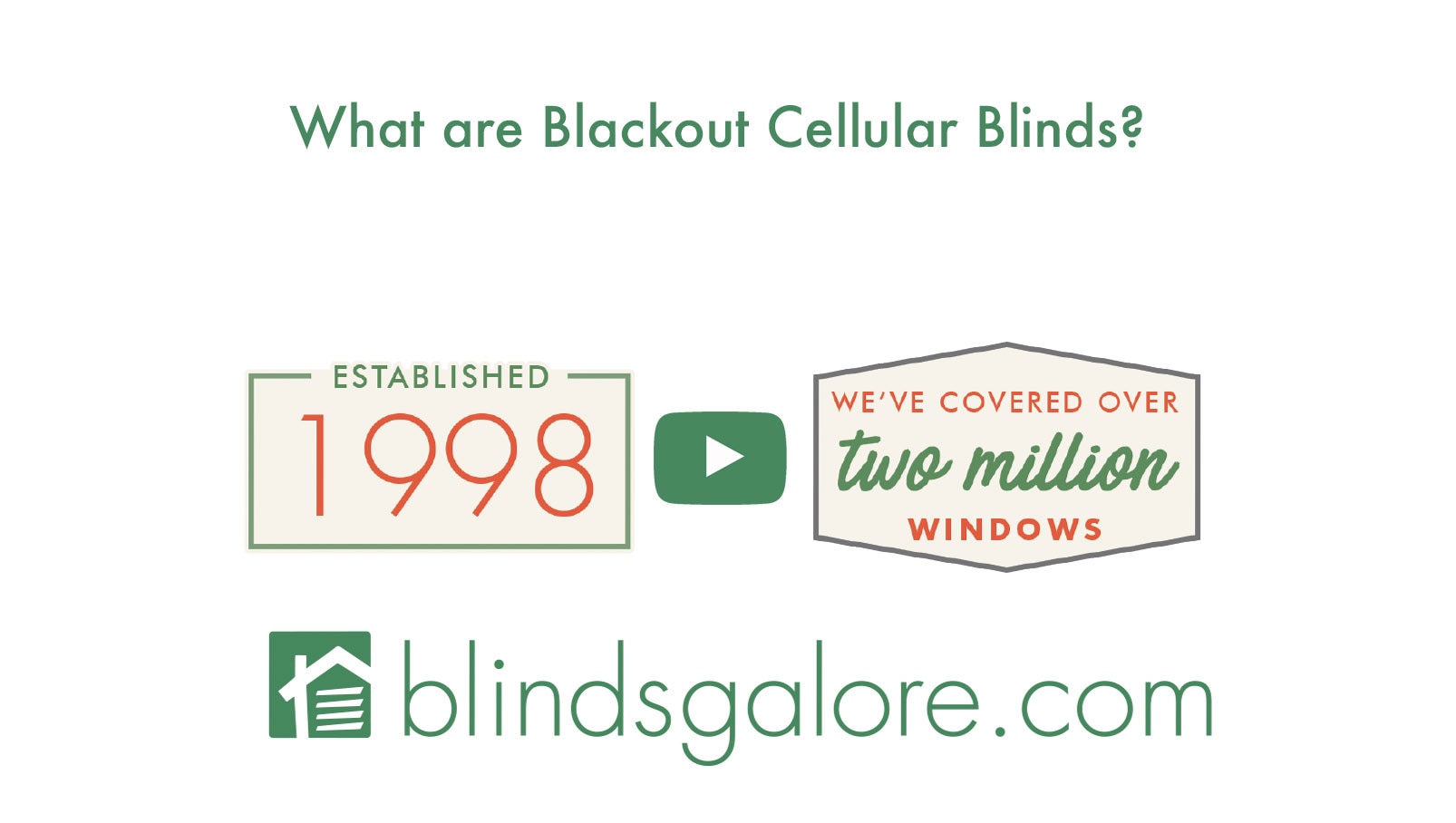 Lift Options for Custom Cellular Shades
Standard Lift Cellular Shades:

A basic cellular shade is raised and lowered with a single pull cord like most household blinds or shades. When raised into the right spot, the cord can be swung to the side to lock the shades in to place. If possible, we always recommend upgrading to a cordless or motorized lift. Dangling cords are considered a danger in homes with small children or pets. See a stand lift operated cellular shade below.




Cordless Cellular shades:

Consider cordless if you have small children in your home, as dangling cords are considered a safety hazard. Plus, cordless shades offer a cleaner, uncluttered look that can be easily adjusted by literally moving them into place. A cordless lift is often considered the easiest lift for simple cellular shades. See a cordless shade in action below.



Cordless Top Down Bottom Up Cellular Shades:

A top down, bottom up shade can be raised or lowered from the top or the bottom of the shade, giving you a variety of options for light control and privacy. There is also a corded version of top down bottom up honeycomb blinds, but we always recommend going cordless for child and pet safety. You can see a cordless top down, bottom up shade in action below.



Motorized Cellular Shades:

For the ultimate in luxury and convenience, especially if you have any hard-to-reach windows, is a motorized lift. Motorized shades are also naturally cordless, giving you a clutter-free look. We also have motorized cellular shades that are perfect for skylights. Most remote controls for cellular shades can control multiple shades, as long as they are the same brand. Please check the specific product details when customizing. You can also include a home automation kit with your motorized shade to link your window coverings to your smart home or smart devices.
Best Place to Buy Cellular Shades
Blindsgalore cellular shades are among our most economical style of window treatments. Plus, think of how much you'll save on your energy bill! As with all of our products, final price depends on the size of your shade and the features you've decided to include. It should come as no surprise that we feel that Blindsgalore is the best place on earth to buy cellular shades. Choose from our extensive selection from all the top brands including Bali and Levolor, as well as our own Blindsgalore cellular shades.
How to Measure and Install for Custom Cellular Honeycomb Shades
Here's a quick video that will show you exactly how to measure your windows for custom cellular shades.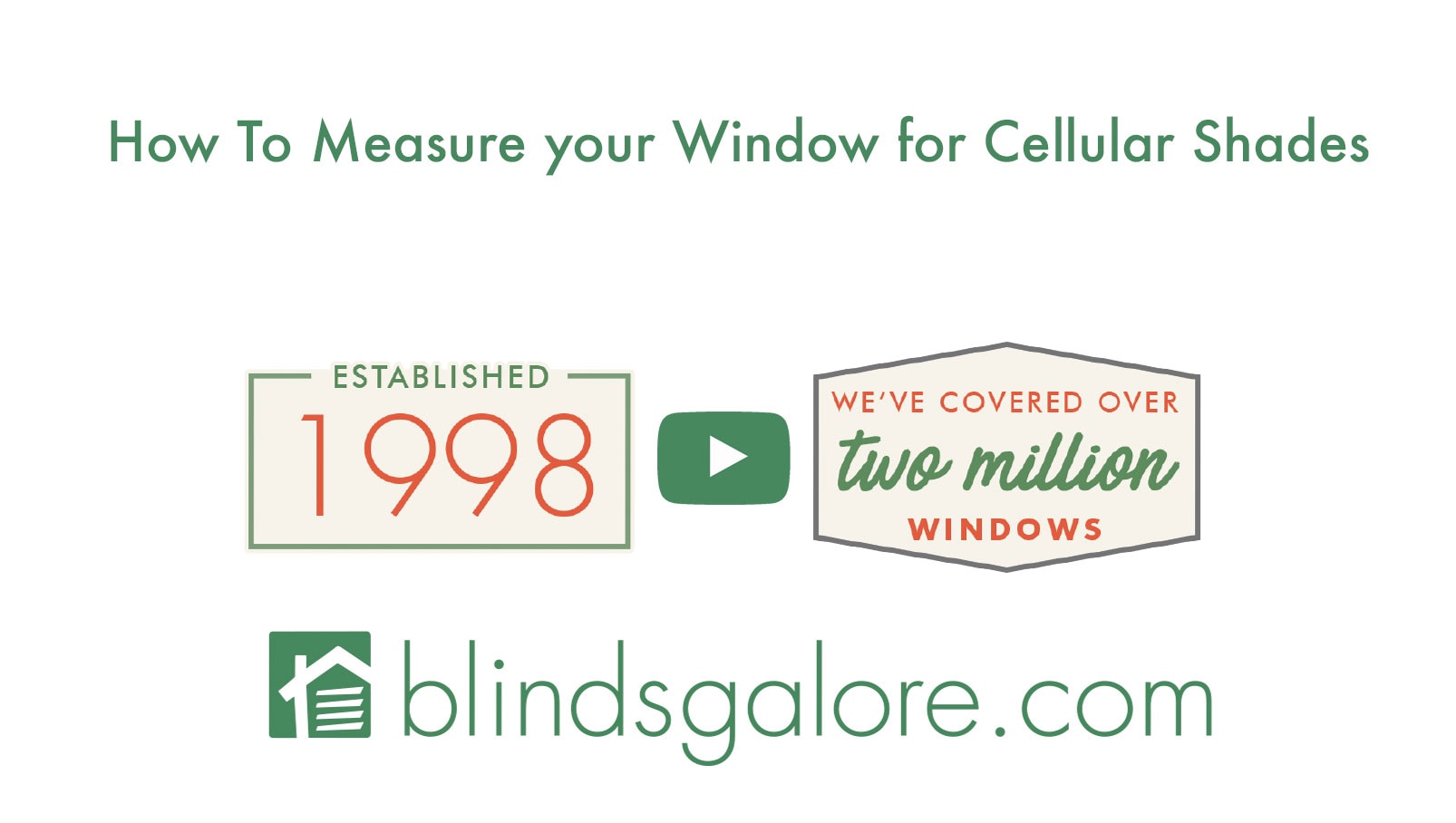 Find helpful installation guides for your cellular honeycomb shades on our install page or watch the helpful video below.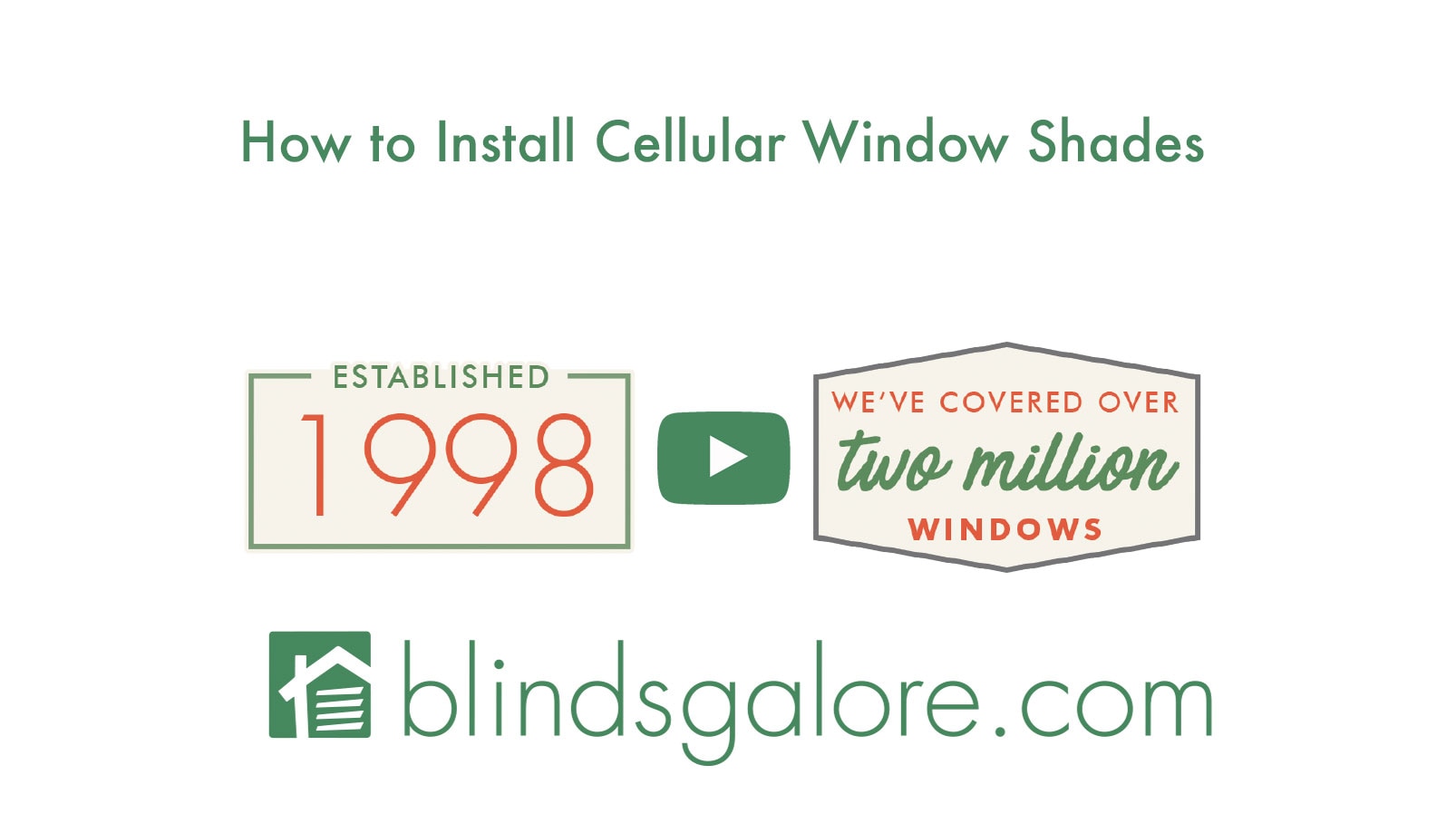 If you need any assistance while measuring, customizing, or installing your new cellular shades, don't hesitate to call our in-house team of design experts at (877.702.5463) or send us an email at (customercare@blindsgalore.com).
If you'd like to speak with our in-house virtual designer via webcam, you can book an appointment online in a time slot that works for you.
customer reviews for cellular honeycomb