Too often we ignore windows for their bright, clear and open space, framing our view to the outside. What better way to savor the view than through a soft and serene window seat? Window seats are an invitation to settle in for a good read, enjoy a freshly made lemonade, chat with friends or just relax. For function, added storage is always a plus and their decorative quality creates a mini design opportunity. Virtually, any window is a candidate for a window seat, especially when surrounding built-ins create a comfy little niche. Corner windows, stairwells, bedrooms, kitchens, living rooms, even hallways – there isn't a place in the home that a window seat doesn't add personality and style.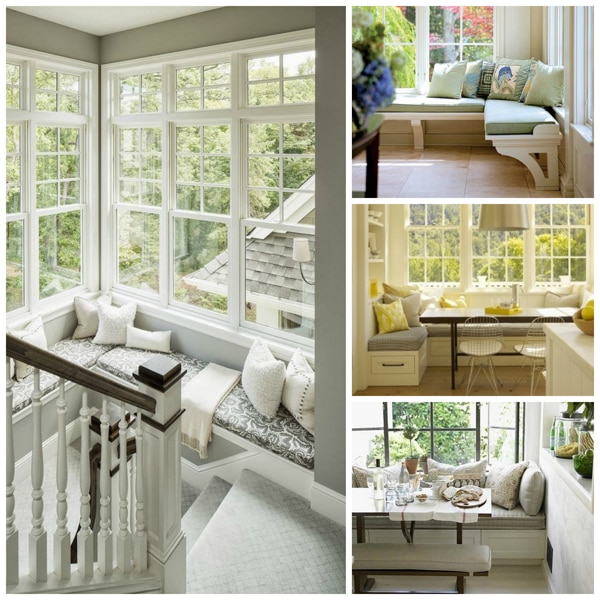 Before you get carried away planning which cushion fabrics and throw pillows you want to choose to accentuate your new nook, make the main attraction up to par. Beautifully styled windows will not only provide peace of mind, but they will ensure that you'll be at a comfortable temperature, block out glare, and provide privacy while sitting up close and personal to your window. Here are my five favorite window treatment choices for a window seat:
1. Woven Wood Shades
Blending into any décor style from rustic to contemporary, woven wood shades add a touch of natural texture to your home. Amplified by bright colors or subtly complimenting cooler tones, I love how versatile woven wood shades are. Light filtering or room darkening shades in the top down bottom up feature will give you complete light control on sunny days.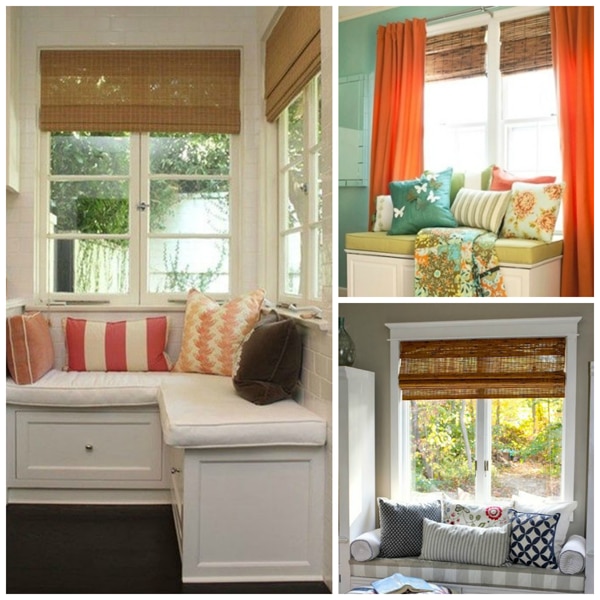 2. Shutters
Shutters are an elegant, structural window treatment, making them a wonderful addition to window seats in high traffic areas such as the kitchen or stairwells. Tilted louvers give you optimal light and privacy control. Offering a classic, architectural look as well as stability, you cannot go wrong with this sleek covering.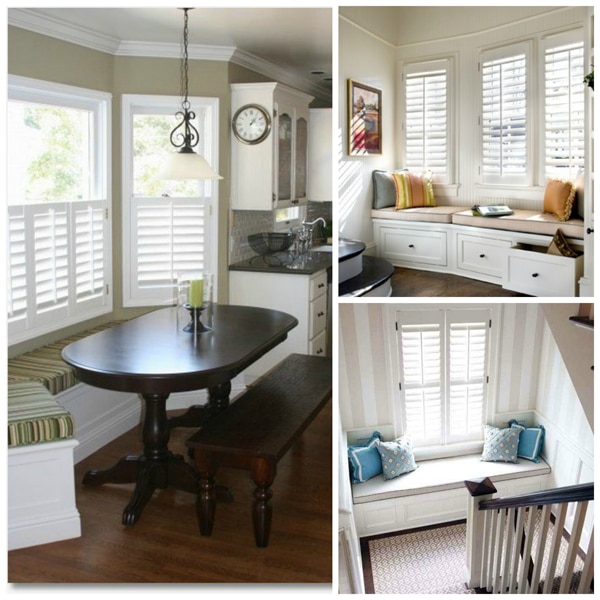 3. Roman Shades
Available in endless patterns, fabrics, and colors, roman shades are a fashionable choice for window seats. For a bold look, match patterns and colors in your shade to the cushion or throw pillows. Purchase neutral Roman Shades and trade out accent pillows as seasons change for versatility, if your style is constantly changing like mine.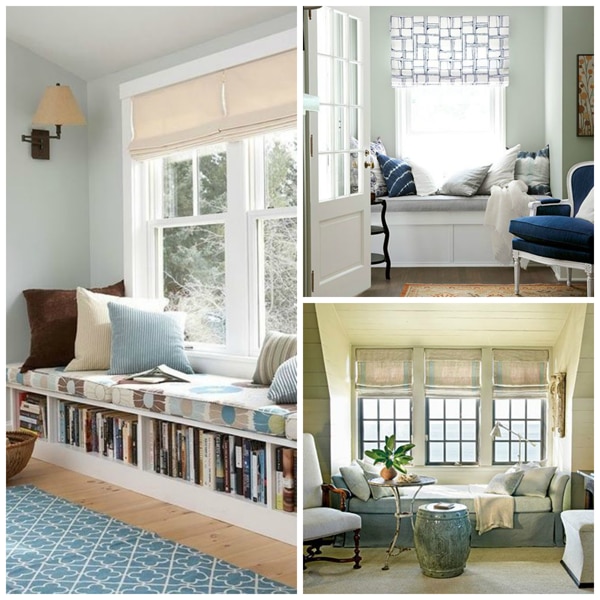 4. Roller Shades
Roller shades install in a snap, giving you more time to focus on other visual accouterments that go along with your window seat. Available in a variety of colors and textures, from complex patterns to solid tones, you can choose roller shades to casually blend in or make a powerful statement. Durable and easy to maneuver, roller shades are a great option for window seats that also need a punch of style.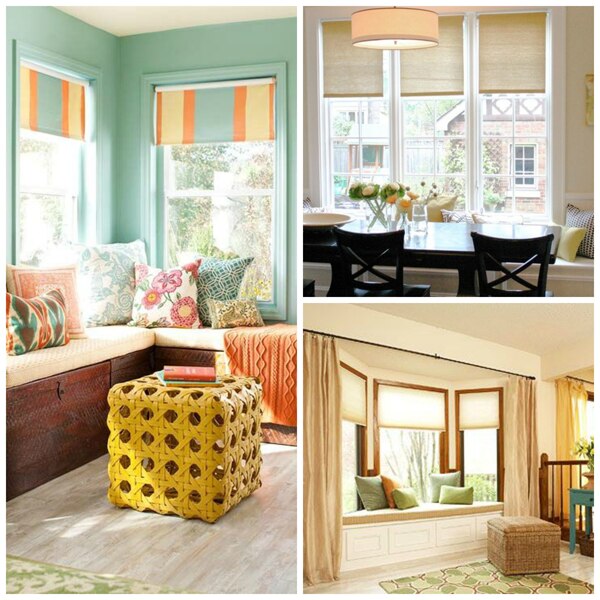 5. Drapery
Drapery is my favorite choice for covering a window seat. As if a window nook wasn't cozy enough by itself, drapery, framing the seat, creates a personal private bungalow. Close your drapes to block out the rest of the world whenever an escape is needed.  Take a step back from the window seat to admire how drapery panels complement the style of your entire room.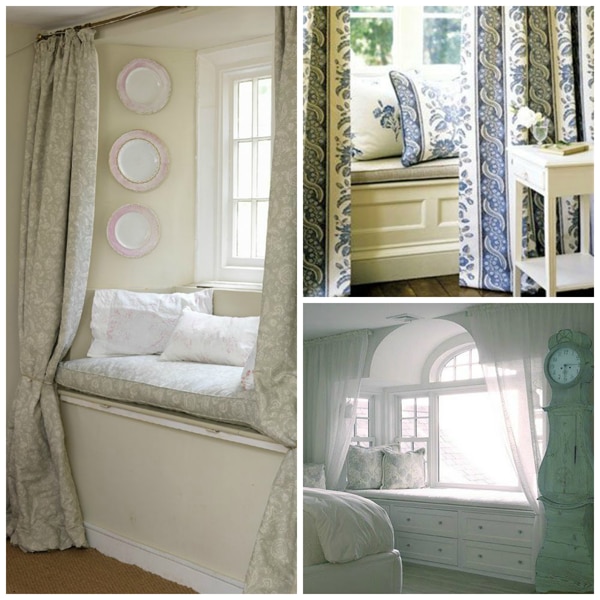 Window seats are a luxurious home addition that work in any area. Try accentuating yours with one of these fabulous window treatment ideas for a snug area you will never want to leave!