Even if your home is still buried in snow, storms and ice, let's hold on to the hope of an early spring, regardless of inclement predictions. Throw off any chilly thoughts, break the ice and throw a Spring Fling. Some of the décor trends in your home and on your windows will bring a breath of freshness into your living spaces.
Watercolor Fabrics
A few of my favorite fabric window swatches in soft, hazy pastels will match any Spring mood.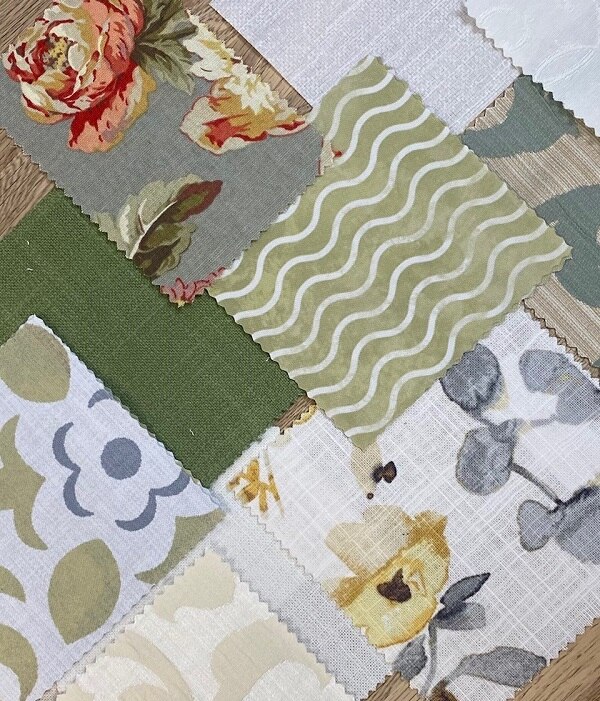 If you lean towards a more subtle look on your windows, choose your favorite color palette for a fresh look as we lean into Spring.
Woven Wood Blinds
When thinking about Spring colors, don't overlook a soft rose color to accent our Blindsgalore Woven Wood Blinds. These neutral and homey blinds are a perfect background to feature the Spring Color accent of your choice. If you are in the mood, you could easily paint a "vintage" coffee table a rosy pink, the color I am turning to this season. New patterned pillows can complete this updated look with extra flair.

Geometric Designs
Strong patterns will remain as popular a ever on everything, windows not withstanding.

Cheers for Sheers
Lighten up any space with delicate Sheer Shades that are a combo of a featherweight material between large slats that are attached to the sheer panel. When the slats are open, your room is suffused with natural light. If the daylight is too bright, the slants can be angled for privacy or completely closed. Just by their name alone, Sheer Shades exude the "lightness of being" of Spring.

Don't let Spring pass you by without updating your current window treatments. Smart technology is the rage on all fronts, so now is the time to get those motorized shades that you know you want. With the touch of a button or your smart device, your window treatments automatically raise or lower with a simple touch. What is cooler than that? Slick, smart windows is the mantra for Spring and for all the window treatments of the future. Be on the lookout here, at Blindsgalore, for some of the newest technology coming your way to let the window treatments do all the work.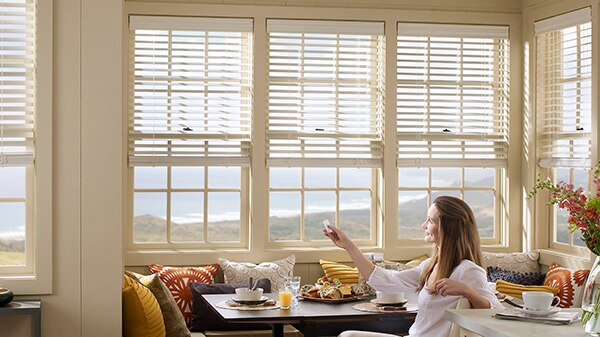 A Green Scene
Just to add one last décor idea that keeps invading our homes. Succulents are everywhere and you can even buy them at your local grocery store. With low maintenance, their intriguing shapes lend a sophisticated architecture to any room in your home-simple but dramatic.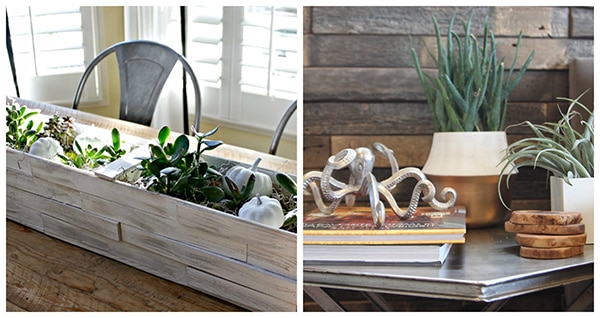 My kitchen window overlooking the Pacific Ocean, is overstuffed with a window box of all different kinds of succulents.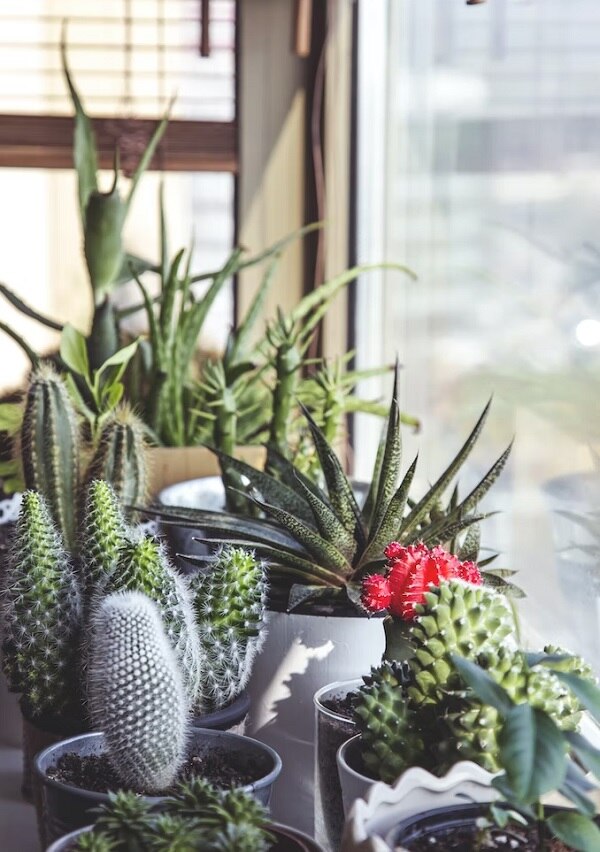 If you are still stuck under your down comforter, waiting for the ice to melt away, dream of a Spring canvas-it will surely come closer with each sunrise.