As Autumn reveals her brilliant colors of the season as they deepen and saturate our senses, let's reflect on three particular colors and draw inspiration form the flavors of the season's harvest. Imbue your decorating style with these distinctive aromas as the bounty of the earth explodes in one last gasp before winter descends. Burnish your autumn palette with these "Fall Favorites."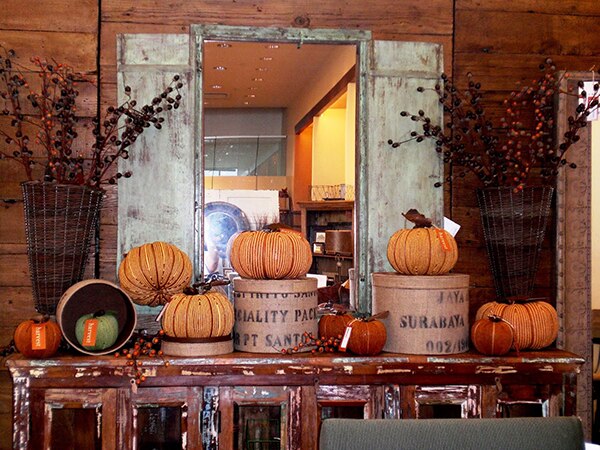 Pomegranates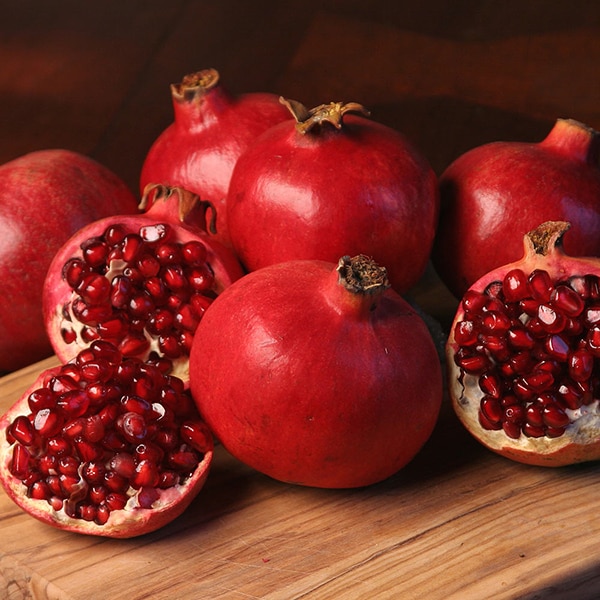 Pomegranates are one of the oldest fruits, some say the first, appearing in 100 B.C., in Persia, now Iran. The Egyptians even buried their dead with these luscious fruits. Pomegranates have made an appearance in religious paintings and rituals, in royalty celebrations, in paintings, old and new, and scholars of today maintain that the apple that tempted Adam and Eve out of the Garden of Eden was indeed a pomegranate. One of the most famous of Greek myths involves the pomegranate as Hades tempted Persephone with this enticing fruit. Persephone warily followed Hades into the underworld, forever doomed to spend part of her life with him, only returning to the earth during springtime – all because of this seductive fruit. The power of pomegranates cannot be denied; the word means, "apple of many seeds," the magic number being 613 in each fruit. Pomegranates have been recently rediscovered for their tart taste, refreshing bite, bright jeweled color, and even their high concentration of flavonoids, a cancer inhibitor. The full fall burst of this brilliant crimson color is what I am imagining as a way to dramatize the red radiance of the season, whether as an accent in decor, on your windows, on your table or in your cooking. Just cracking open that glossy skin to dip my fingers into those tiny ruby packets of deliciousness, makes me happy that autumn pomegranates have returned to tempt me.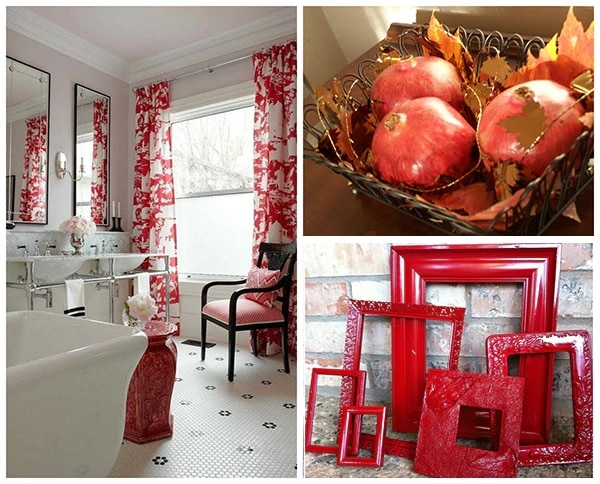 The deep crimson red of the pomegranate is prized as the new favorite color for this season of boldness, in our décor and what we wear. Be daring.
Chestnuts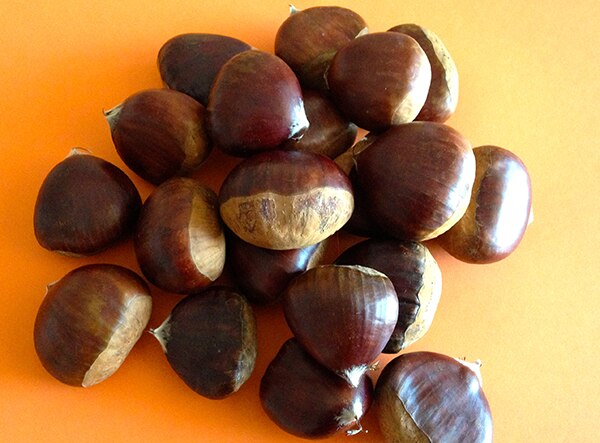 Chestnuts are the deep, dark mahogany brown nuts which are a popular cool season delicacy that are a treat to roast and a special ingredient to enhance many fall recipes. Chestnuts are sweet, but unlike many nuts, are mainly starch and are exceptionally rich in Vitamin C and many other minerals and vitamins. The satiny, rich brown color reminds me of the harvest and the gold and sienna colors that abound during fall, announcing the beginning of the silence of the earth to prepare for the chill of the short days to come. Don't be afraid to use rich brown tones in your decorating fall scheme as it is so classic, warm and comfortable and is a soothing background color for this season of bounty. If you haven't smelled chestnuts roasting in New York City, perhaps some of these images can conjure up a smoky, chestnut aroma in your home.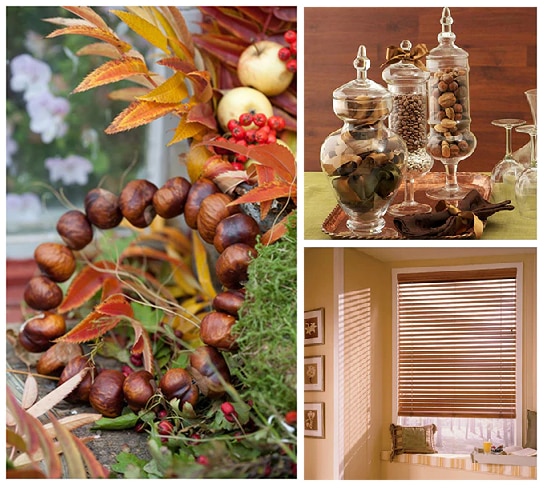 For the upcoming holidays, I am sharing with you a seasonal chestnut recipe of mine that is easy, unusual, and of course, delicious
Chocolate Chestnut Desert Pâté Recipe

Ingredients

1 8¾-ounce can sweetened chestnut spread (creme de marron)
1/4 cup unsalted butter, room temperature
1 3-ounce package cream cheese, room temperature
2 tablespoons Cognac, Grand Marnier, Frangelico or Chambord, divided
1/4 cup pecans, hazelnuts or English walnuts, chopped and toasted
4 ounce semi-sweet chocolate
3 tablespoons heavy cream

Directions

Place chestnut spread, butter, cream cheese and 1 tablespoon liqueur in the food processor; process until smooth. Stir in nuts.

Melt chocolate over low heat and stir in cream and 1 tablespoon liqueur. Beat with a wooden spoon until smooth.

Spoon one-third of the mixture into a 1¾-cup French canning jar or glass soufflé dish. Cover this layer with half the chocolate (about 1/4 cup). Repeat layers. Top with chestnut layer. Cover and chill several hours.

Or for ease, beat melted chocolate mixture gently into chestnut mixture. Pile into a glass serving bowl. Chill for several hours or overnight and bring to room temperature before serving. Serve with apples, pears or shortbread or semi-sweet biscuit cookies.
Pumpkins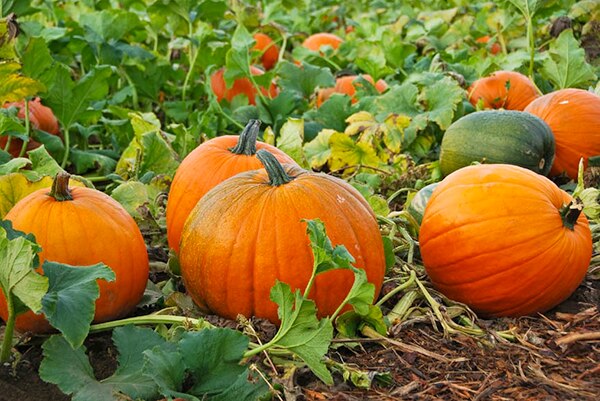 All the hues of pumpkin orange are the quintessential colors of autumn. Although the striking, bright orange color of the classic pumpkin is the standard shade, pumpkins these days range from ivory, pale gold to tangerine and even pale green; however, I am still partial to Cinderella's favorite bright orange. The pumpkin is classified as a fruit since it contains seeds (each traditional pumpkin has about 500 seeds), is 90% water and is part of the squash family like melons and cucumbers. The word pumpkin comes from the Greek word, "pepon" which means large melon. Native Americans were growing and using pumpkins way before the Pilgrims, but the colonists did scrape out the insides and piled in milk and honey and spices and baked the whole concoction in ashes, giving us the origin of pumpkin pie. Yum, another one of my fall favorites. Did you know that over 50 million pumpkin pies are devoured each year at Thanksgiving. My family has been making fresh pumpkin pies for generations and Libby's is our go-to brand which is made from a signature puree from a proprietary pumpkin that has been perfected to create a smooth and satiny pumpkin pie.
Another rare pumpkin event is the West Coast Giant Regatta, in Tualatin, Oregon, on the town lake, where huge pumpkins double as boats and weigh over 1,000 pounds. Competitors race in a frenzy of pumpkin canoes. Unfortunately, due to the Covid-19 pandemic, this regatta event has been cancelled and rescheduled for October of 2021! If you think pumpkins are those iconic orange gems stacked in front of your grocery store, the world's heaviest pumpkin landed on the scales at 2,625 pounds. That is a whole "lotta" of pumpkin.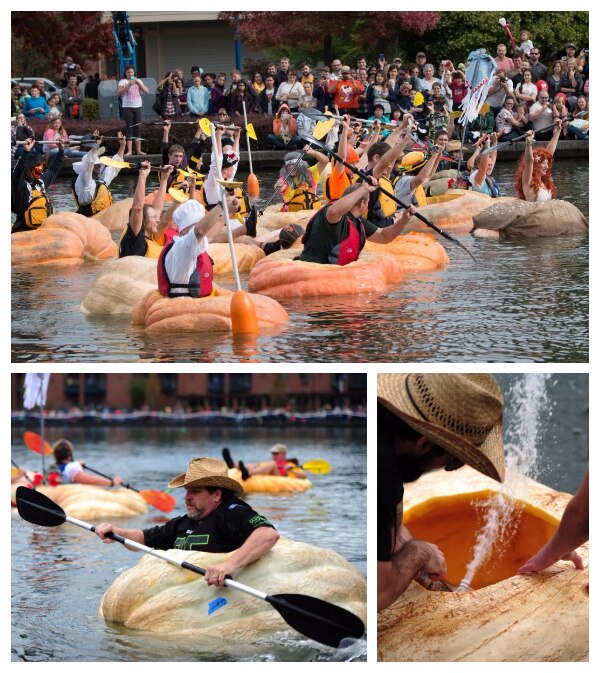 Whether you cook or decorate with this versatile fall fruit flavor, let this orange burst of color inspire all the nooks and crannies in your home and in your favorite fall recipes.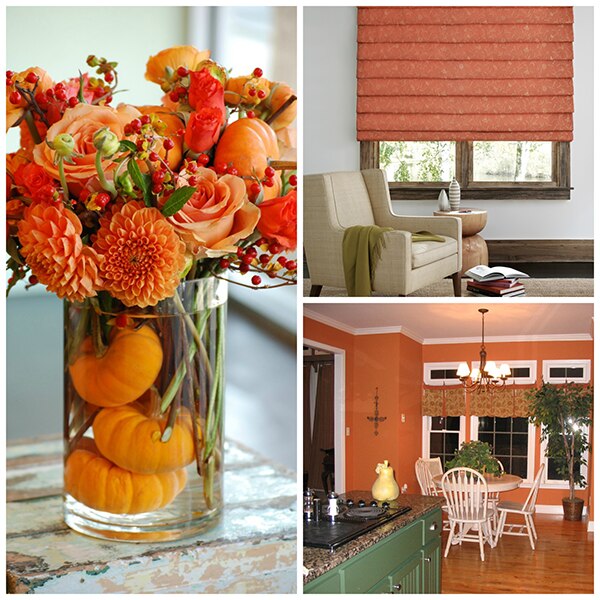 Even though the warm days may still be lingering, the crispness in the air and the glow of the harvest moon beckon us to this bittersweet season. Embrace it. Taste it. Design it!