As sunny days grow shorter and a crisp chill graces the evening air, I find myself reaching for a light jacket when leaving the house. All of these signs point to the turning of the season. While I lament the loss of the long days of summer, my spirit is hopeful for the return of another season of fall and a prayer that a more gracious and uplifting spirit will soon embrace our lives and our homes. My favorite of the four, fall carries with it brisk sweater weather, the distinct aroma of a fresh fire and an explosion of color gracing the tree line. Fall holds such a special place in my heart and home, so I am sharing a few of my favorite fall trends this year to get your space ready for this autumn season.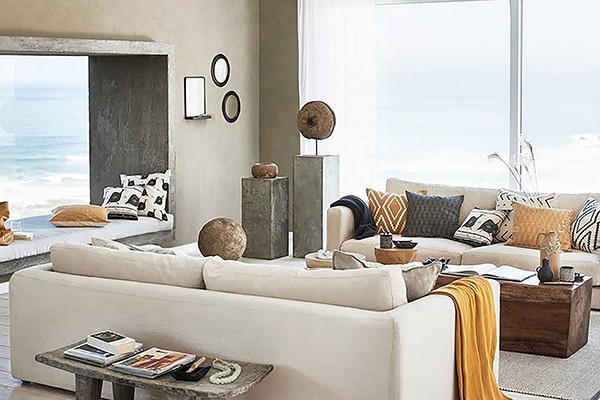 The New Neutrals
A continuance on the year so far, layering neutrals upon neutrals without a hint of color will carry on into the fall and winter months. Executing this trend can be a bit tricky when wanting to avoid a drab looking room. One of my top tricks is to stick with a soft palette such as whites, tans and warm greys and build out a spray of colors from within that group. It is wise to keep in mind that if you desire a serene, relaxing space, keep your colors lighter and avoid contrasting tones as this tends to create more energy. I also find that darker color palettes can be quite calming as well.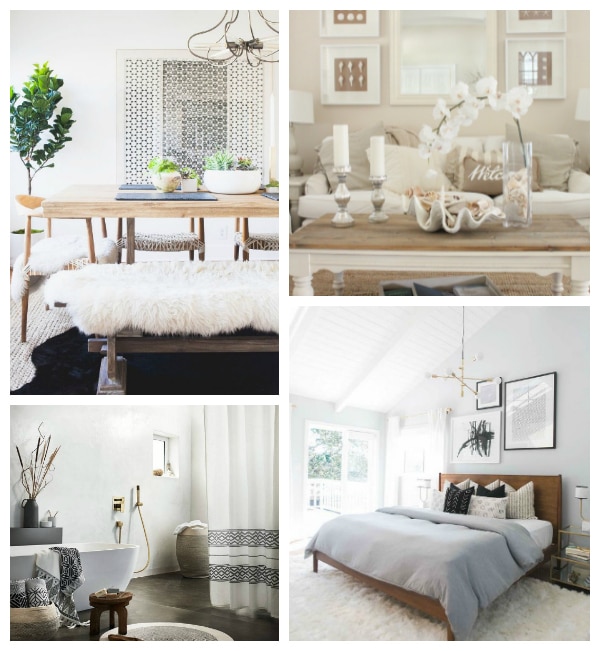 Using deep shades of greys, browns and black can be used to create a tranquil, meditative space that is right on trend with the dark hues in today's interiors. Adding in textures on the walls, floors and with accessories is another easy way to add definition to the room without drawing attention away from the calming tones. A natural wood vase, antlers, grass cloth wallpaper, or jute rug are ideal textural elements. More than ever, we need to find as many ways as we can to radiate comfort and solace in our living spaces.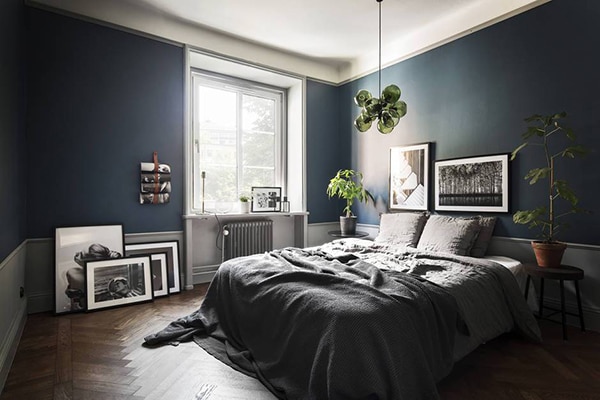 An Eclectic Style
As the years progress, the rules for interior design do's and don'ts grow more flexible and there is little that is still considered a faux pas. There used to be a time when mixing multiple styles together was only for those with bohemian taste, but now eclectic design is so common that it is more likely to find a home with blended styles. An eclectic home speaks to more than mixing up furniture, although this is certainly one aspect and can be impactful when defining a room's energy.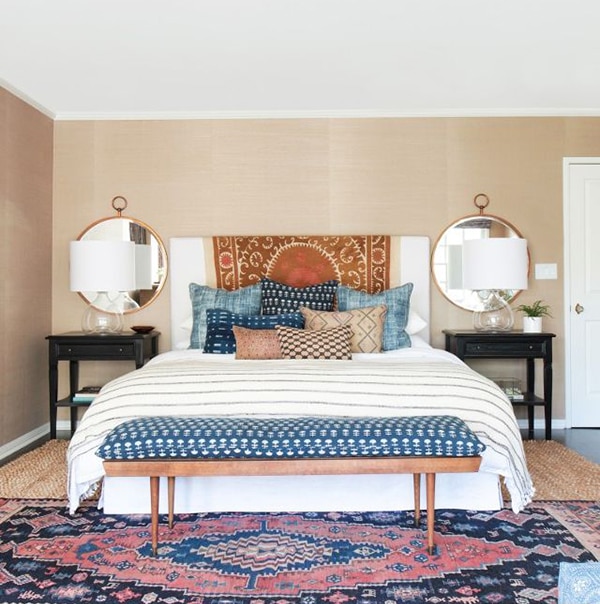 Adding Eiffel chairs to a reclaimed table or an industrial chandelier and bench to a mid-century styled room are just two ways out of the thousands of possibilities to create an eclectic space with furniture. The possibilities multiply when décor is added to the mix.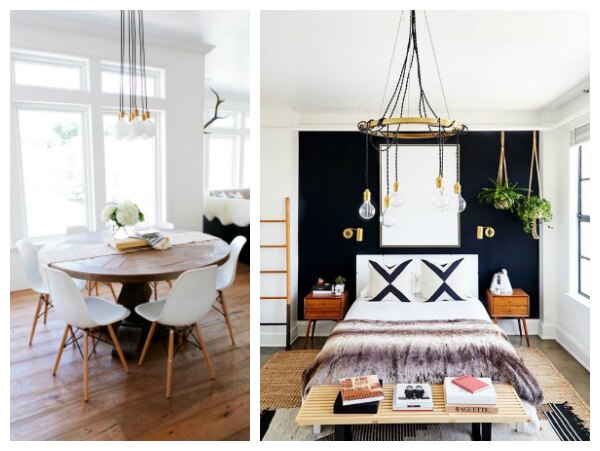 One way to turn traditional style to a more upbeat vibe is to mix up the gallery wall. Step outside of matching frames with themed art/photographs and add more character by inserting your personal design. Use favorite posters and keepsakes, a page from a childhood book and concert stubs, tidbits from travels and grandma's favorite plate to emulate your authentic self in a gallery wall and to make it unique. Finally, flea market finds are always a welcome addition to any eclectic space and even better if they have a rich history or funny tale to tell that adds to their charm.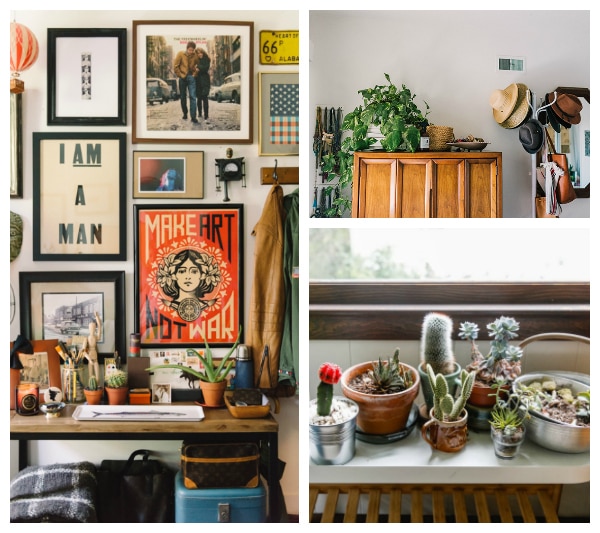 The Human Touch
This fall trend is all about viewing your space with an artisan eye. In a way, it is a continuance of eclectic style, but there is so much more to it than mixing design styles together. Buying from artisans, both locally and from across the globe, not only supports a creative small business but also introduces a uniquely original piece into the home.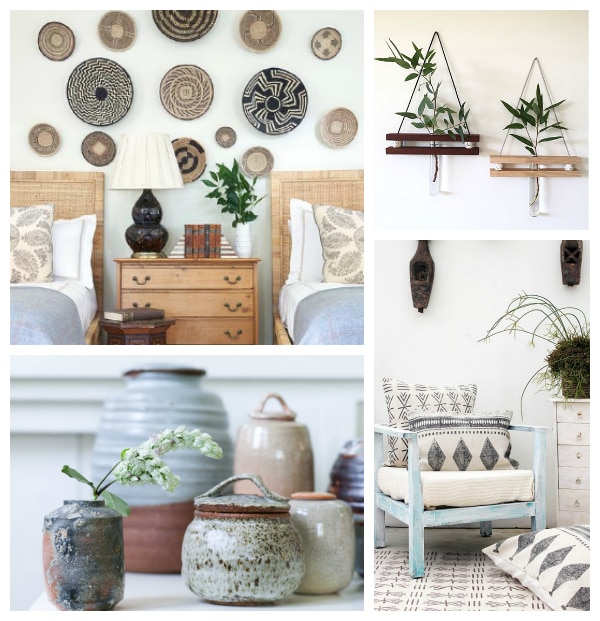 With the surge of small businesses producing wall weavings, pottery and textiles, the selections available are limitless and online shopping brings us closer to many cultures. I love to incorporate "found objects" on my daily walks to deepen the personality of my home.
Texture, Texture
Adding texture when decorating for fall is not a new trend but is most definitely a favorite of mine. There is something so comforting about pulling family heirloom blankets from storage, knit by loved ones to cuddle when the temperature dips. Adding in pillows made from faux fur, chunky bouclé and sweater knits introduce warmth to a space, creating a more welcoming environment and encouraging my family and guests to snuggle up and relax.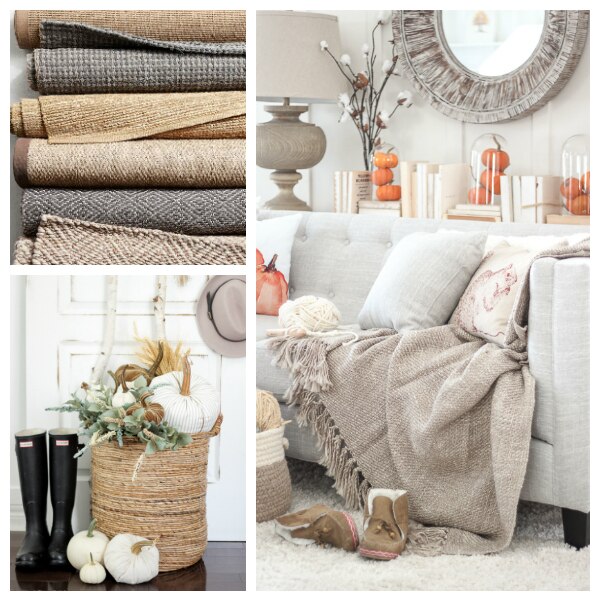 Another way to add texture is to bring the outside in by introducing natural elements. A collection of potters' vases, a wood tray, sisal rug and woven fiber floor pillows are just a few of many options available to take advantage of this timeless trend.
Warm It Up
When I think of fall, one of the first things that pops into my head are the changing leaves. The russet reds, fiery oranges and golden-hued yellows are the colors of fall. It's no surprise that injecting this color palette into the home for fall is so popular. This year, it falls in line with one of the biggest trends in home and fashion, red accessories. With so many hues of red to choose from, how do you make best decision for your space? It comes down to base color and your existing dominant palette.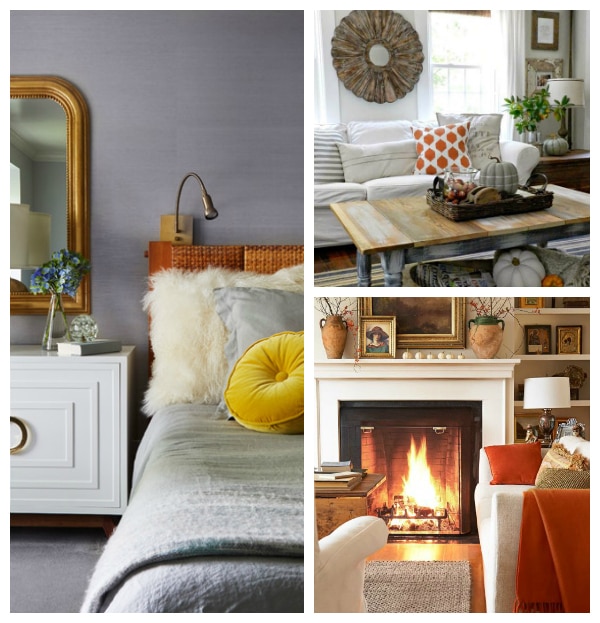 If your space is primarily warm tones, stick within the earth-based fire colors like brick, terracotta and goldenrod. If your space is mostly cool tones, choose jewel tones and primary colors like garnet, amber and canary. Finally, if your space is neutral such as a white on white, you are in luck because any shade of fire tones will work for you. Almost any décor choice is a good one for this trend. Quick, less permanent application can be found with pillows, window treatments and bedding. For those who love this color palette and desire a more invested approach, think wall paint, wallpaper and furniture. A red leather accent chair makes a solid statement when added to a white-on-white room.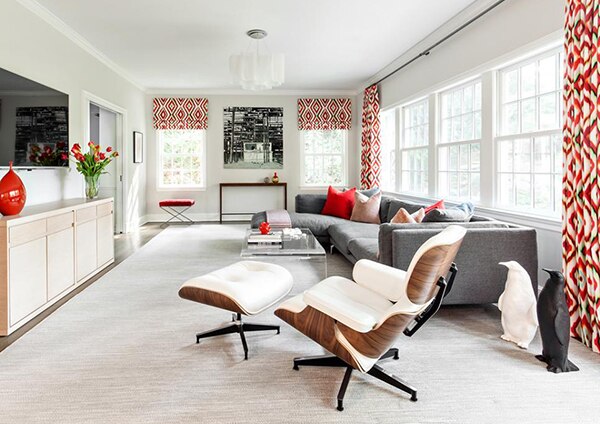 Pumpkins
It wouldn't be fall without pumpkins and while this gourd is commonly used for fall decorating, here are a few fresh ideas to consider. Pumpkins are readily available at grocers and street stands during this season in a good selection of sizes. This mixture of sizing makes for more interest when working with a tablescape or dressing a mantel.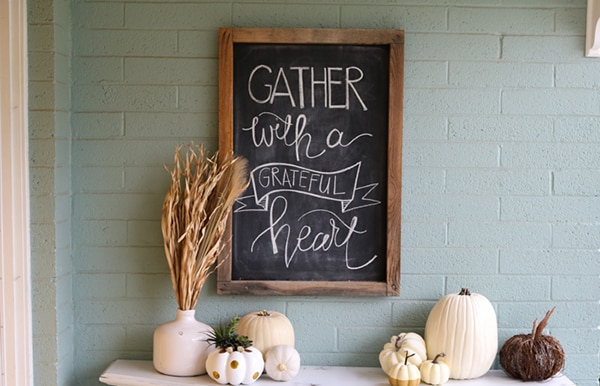 Paint a collection of pumpkins and gourds in an eggshell base paint to add fall flair to a room. Succulents, another huge trend, to compliment unadorned pumpkins both as a topper and as a décor companion for a coffee table or kitchen island. Geometric and block print treatments for the home have also been popular for the last few years. Why not use pumpkins as a vessel and paint them to match the trend? Keep pumpkins all one size and sort in a bowl or use numerous sizes and mix in with carved pumpkins for the season.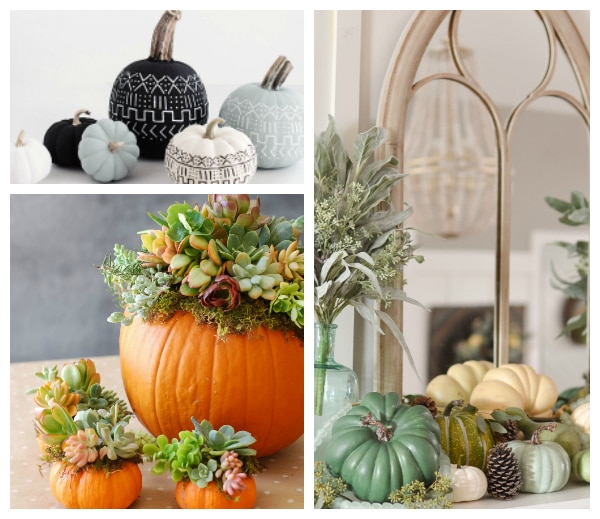 Whether you decorate your doorstep with pumpkins or deck your whole home for the season, many fall trends are waiting to sharpen your life with a warm glow. I cannot wait to paint pumpkins, add some textural warmth to my home and brew up a batch of apple cider.