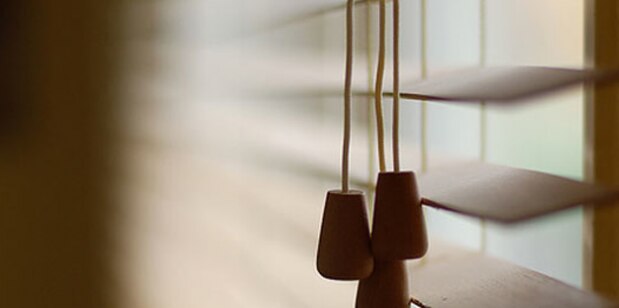 If your household includes small children or pets, safety should be a consideration when purchasing window treatments. The most effective way to improve the safety of your window treatments is to select a model with some form of cordless operation. This eliminates the need for free hanging, hazardous cords which pose a danger to small children and pets. The Window Covering Safety Council, an organization dedicated to educating consumers about window covering safety, recommends cordless blinds or shades whenever possible.
Many window shades are available with cordless operation, which operates with a gentle push or pull to adjust the shade to a desired height. There are several other types of cordless options for blinds and shades that will improve safety, including motorized lift, wand control, and continuous cord loop. Continuous cord loop is a good option for windows that cannot have cordless operation due to their height, size or position on the wall. This loop remains the same length regardless of the position of the shade, due to a double clutch assisted lift control, and can be attached to the wall when not in use.
Incidents of child strangulation in recent years have triggered massive product recalls on roman shades and roller shades, mostly by big-box retailers. In addition to offering a wide variety of cordless, child-safe window treatments, we want to help in educating consumers in order to stop these unfortunate incidents from happening in the future.
For more information on improving the safety of your home windows as well as product recalls visit the Window Covering Safety Council website.