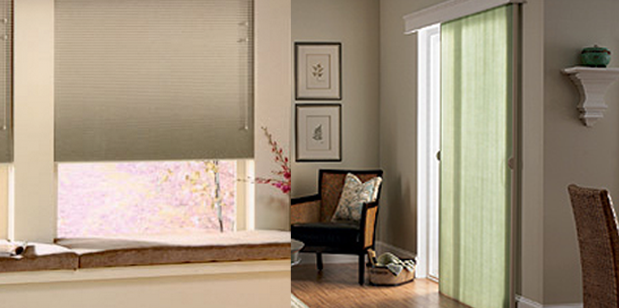 The initial attraction to your home may have been sparked by all of those beautiful windows, skylights, and doors leading to the outside allowing the bright and cheerful sunlight to flow right in. While these windows are appealing and valuable assets, they also create a need to control the light pouring into your home. Especially in a family or media room, light control leads to a more functional space by reducing glare for more comfortable television viewing and absorbing outside noise. This is accomplished by using blackout or room darkening shades. An added benefit to these window coverings is they also protect your furniture, art, and rugs from sun damage as well as insulate the room from heat and cold.
Bali's VertiCell shades
Blackout Cellular Shades are a perfect addition to any family or entertainment room. What is so appealing about Bali Midnight Cellular Shades is not only are they applicable to regular windows, the line also includes Bali SkyTrack for skylights and VertiCell shades which are a creative option for sliding glass doors. Utilizing these three products will create a wonderful atmosphere in even the brightest entertainment space.