I know, I know, but I think you will love all my inspirations for the Fall as dazzling colors abound and nature provides us with a harvest of hope.
1. MAKE SCENTS
Burn many candles with the aroma of cinnamon, clove and black currant to create a warm glow as the light begins to fade and soften.

2. CATCH A CABLE
Wrap yourself in a chunky cable sweater with ultra skinny jeans or a sheer silk skirt.
3. FIRE UP ORANGE
Make a powerful statement everywhere with orange. Kandinsky, a modern art painter called orange, "a strong contralto voice."
4. STAIRWAY TO HEAVEN
Paint the steps of your staircase an unexpected color. It is the season of change.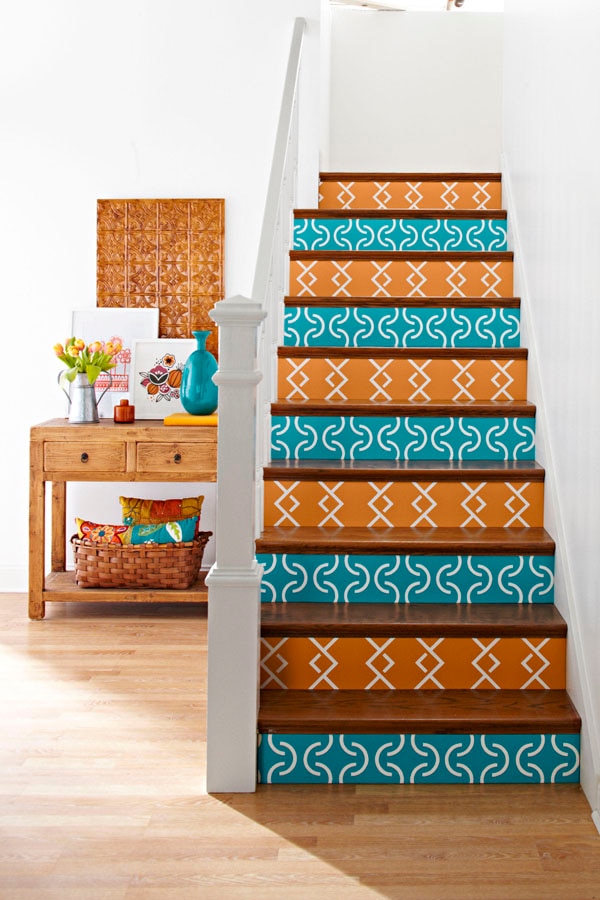 5. WALK TALL
Grab a pair of this season's hot knee length boots.
6. LOG ON
Build a fire and cuddle up with your favorite book. I am reading "The Orchardist" byAmanda Coplin.
7. BRANCH OUT
Pick gnarly branches and curly willow and wrap in twine for an organic twist of texture.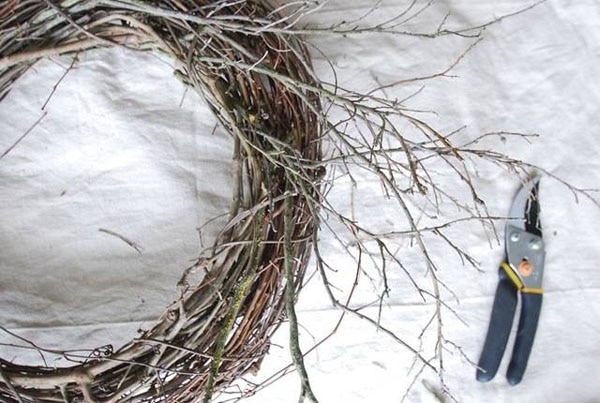 8. MY PICASSO
Put your child's original artwork on a window shade from our Blindsgalore exclusive line, featuring custom graphic printing. Your Picasso in the making will always be in view.
9. GET COZY
Wrap up in a warm and fuzzy shawl. Pick a striped one from Costco or a Nordstrom's cashmere block wrap.
10. MIX N MAC
Mix up a comfort casserole of Mac and Cheese, loaded with Tillamook cheddar, Gouda, Parmesan Reggiano, topped with gooey Mozzarella cheese. It doesn't get better than that!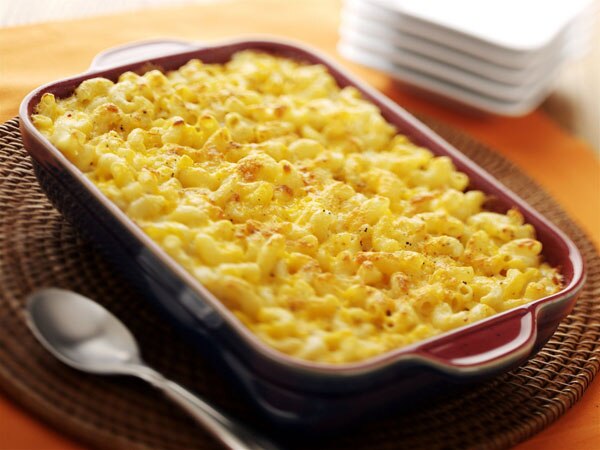 11. LAYER IT ON
Fall for patterns. Layer colorful designs on your pillows, drapes, window treatments and furniture. Ornamentation is in.
12. RAISE THE BAR
Be kind to yourself with a zap of goodness with my favorite KIND energy bar full of natural ingredients that you can actually pronounce.
13. LOVE PURPLE
Purple reigns this season on your nails, lips or eyes, whether it is burgundy, claret, wine or aubergine. I even just love saying those words.
14. GO NUTS
Lightly toast any nuts and toss in everything for irresistible crunch and goodness. Pecans are harvested in the Fall and are a great choice right now and who can resist a homemade chocolate pecan pie.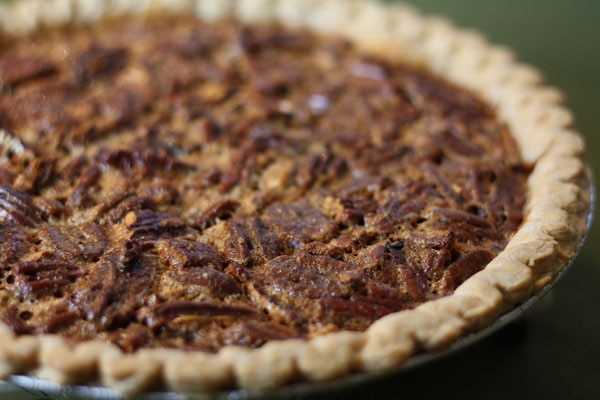 15. EMBRACE SIMPLICITY
Be brave and leave white walls in a large room completely bare. Serenity abounds.
16. CIDER HOUSE RULES
Reduce freshly pressed apple cider to a rich syrupy goodness and pour over sharp Manchego cheese or add to your favorite salad dressing or enhance your turkey gravy with the taste of Fall.
17. MIRROR UP
Dot an entire wall with all shapes and size of mirrors to enlarge and add drama to any room.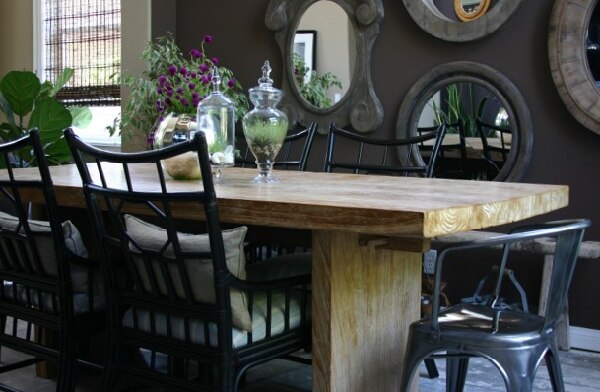 18. GO FOR THE BOLD
Make a colorful statement by putting two contrasting patterns against each other.
19. PIN IT
Bleach old -fashioned clothespins without wires and wrap in raffia. Pile into a vintage wooden bowl for instant "objet d'art".
20. POP THE BLUES
Blue popcorn kernels are my fave. Pop up a huge bowl of these crunchy kernels and dust with a smattering of butter and Parmesan cheese.
21. WAKE UP TO EGGS
Energize your morning with this high quality protein and great source of Vitamin D. Revise the old "toad in a hole" and use a cut out corn tortilla for a change of taste.
22. BE MONOCHROMTIC
Create a sense of harmony and balance by using pale colors, frost, ivory, cloud, and luster. Just the names make me feel like floating on air.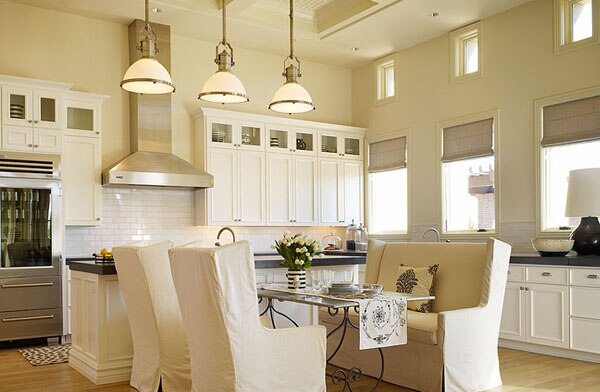 23. FRAME UP
Make a small window feel larger by hanging your window curtains several inches from the window frame. The curtains will billow and give your room more depth and dimension.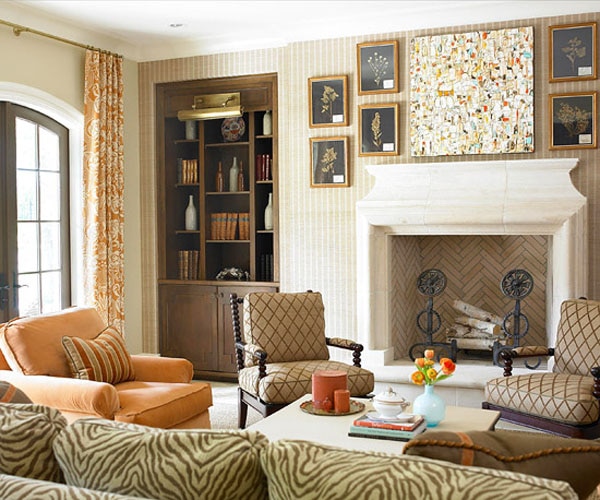 24. PLEATS TO MEET YOU
Come and greet our great selection of soft pleated window treatments. Our most popular styles and colors add elegance and energy efficiency to every room in your house.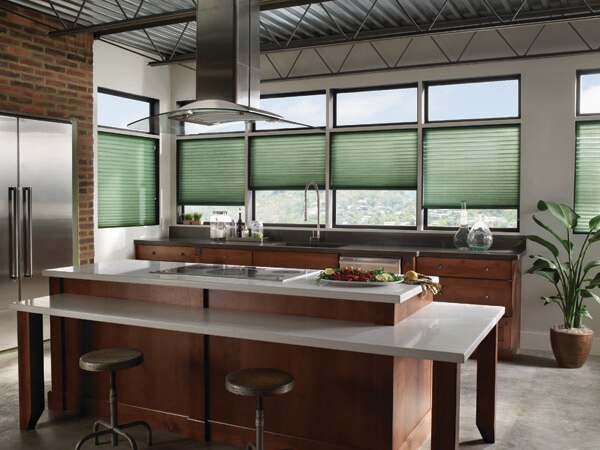 25. PUMPKIN STACK
Stack at least three different varieties and colors of pumpkins to make a Pumpkin Topiary. Pumpkins have been cultivated for at least 6,000 years but the iconic Halloween pumpkin dates back only to the 1970's. These pumpkins are not good for eating, just for carving and decorating.
26. BRIE IS BETTER
Pack a sandwich for lunch. Try Brie, Gala apples, arugula and smoked turkey with bacon marmalade on crusty French bread. Way better than that soggy salad bar!
27. MAP QUEST
Wallpaper a wall with a huge map of the world and hope for world peace.
28. HIT THE TRAIL
Go hiking and celebrate the 75th anniversary of the Appalachian Trail and luxuriate in the dazzling Fall colors.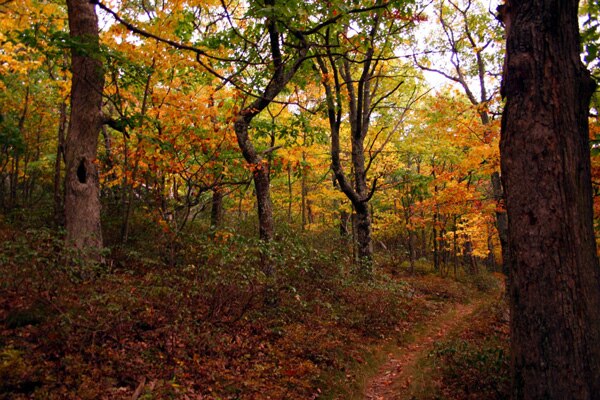 29. BE SHARP
Grab a set of GLOBAL knives and you will never be dull again. My favorite knives are perfect for Pumpkin carving.
30. PAINT UP
Look up and paint your ceilings when you paint your walls. Your room will have a more finished and organic look.
31. BORED CORD
Tie an interesting pebble or shell on the end of the cord of your window shade.
32. HANG UPS
Find a vintage colander and turn it upside down and hang old kitchen utensils and gadgets on wire from the holes. Suspend in your garden or kitchen for a whimsical homemade mobile. Aren't you clever?
33. BALANCING ACT
Create balance in a room full of pattern by choosing a non-dominant color to accent with a rug or a pillow or a throw to pull all of the textures together.
34. WILD CHILD
Cover a whole wall with unique and original artwork from your children. Go for the random act of preciousness.
35. YELLOW NOT MELLOW
Add color instantly with a jar of bright seasonal yellow sunflowers or a hand woven basket full of citron Kalanchoes.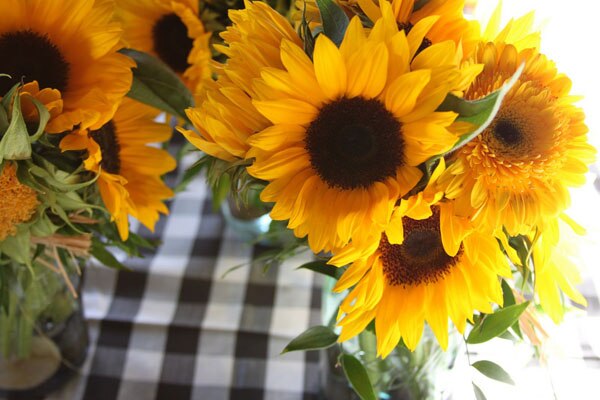 36. PILLOWS GALORE
Pile on pillows of all sizes and shapes, colors and textures to create a cozy, inviting spot. More is better when decorating with pillows.
37. VOTE FOR PUMPKINS
Carve out mini pumpkins and plop in small white votive candles for instant holiday décor.
38. PIZZA PRETZELS
Knead your favorite pizza dough (I like Trader Joes) and twist up some monster soft pretzels. Glaze with butter and coarse sea salt. Bake and break out a craft dark beer and instant party!
39. BROACH THE SUBJECT
Unearth that old brooch of Mom's or buy a new jeweled pin to be in style this season. Wear it on your sweater, on your handbag or even in your hair.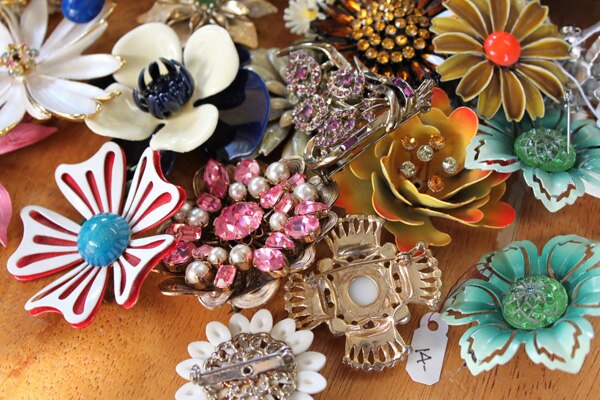 40. DREAMS OF FOOD
Grab my new fave cookbook of the season: "Secrets of the Best Chefs" by Adam Roberts. 50 of America's best chefs share their simple but delicious recipes. I am already dreaming about Alice Waters' ethereal onion soup.
41. LIGHT MY FIRE
Dash down to your neighborhood hardware store and buy a metal wheelbarrow. Pile in the logs and you have an instant, portable outdoor fireplace.
42. MARCHING ARTICHOKES
Buy a large group of fresh artichokes, preferably with long stems and place in glass jars and march them across your dining table or fireplace mantel. I love their architectural forms.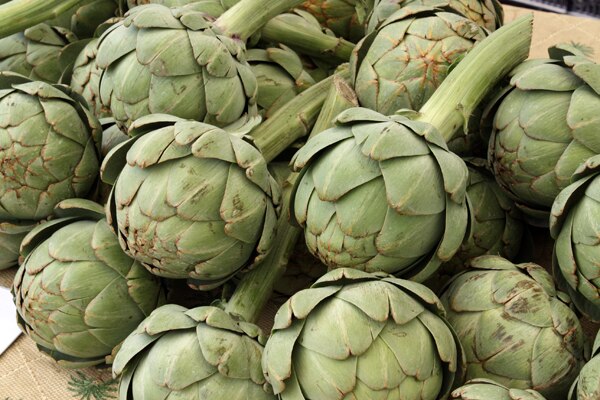 43. COLOR CRUSH
Fall in love with my new Fall favorite colors: turquoise, lime green accented with brown.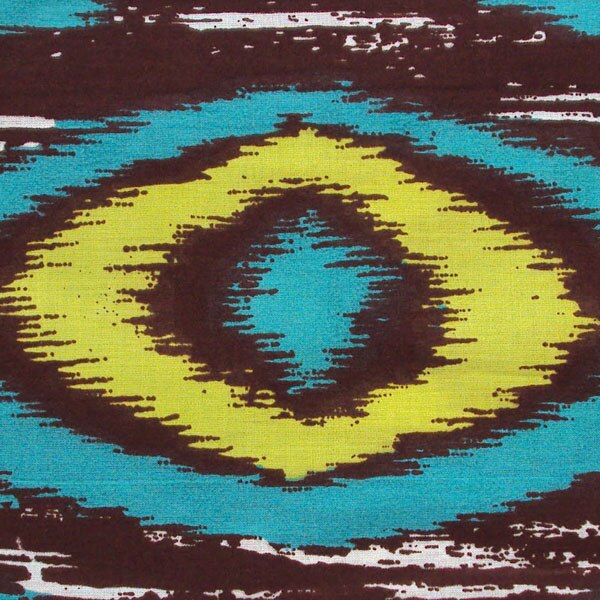 44. POM GOOD
Refresh with pomegranate juice, ice cold Perrier and a large dose of fresh lime juice, iced and poured in a beautiful wine glass. Heaven on Ice
45. TOP TO BOTTOM
Style your window treatments for the long view. Let your drapes or shades hang to the floor to make a small space roomier.
46. APPLE SNAZZ
Sizzle up your frying pan and toss in a heap of sliced Jonathon apples, spritzed with lemon juice, dark brown sugar and cinnamon and freshly grated nutmeg and sauté until burnished and glazed. Serve as a side dish with chicken. My all time delicious Autumn side dish.
47. DOOR DECOR
Gather long sprigs of fall berries or bittersweet and tie with raffia and hang lengthwise on your front door.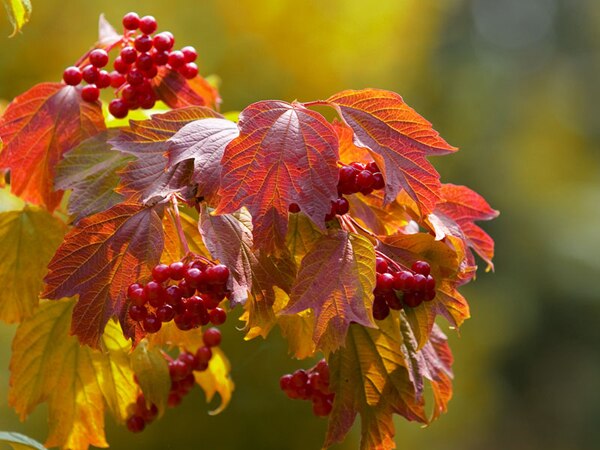 48. LIKE EVERYDAY FOR CHOCOLATE
Crave chocolate. New studies prove that eating 2oz. of dark chocolate everyday decreases anxiety and depression. Indulging in chocolate stimulates the release of mood releasing endorphins. Chocolate a day keeps the blues away!
49. PLEAD FOR PLAID
Take inspiration for plaid from a fabric in your room and paint your floor in a similar graphic design to establish a simple and cohesive look
50. HANG OUTSIDE
Choose any of the wide variety of weather resistant fabrics available today to create outdoor curtains. Simple linen curtains can frame any outdoor space to make living outside, chic and natural and inviting.
Winter is on the move, so gather around and fall for all these inspirations.