Red Color Theory
Unlike other colors, red has many meanings and interpretations that represent opposing feelings or moods. Red can be unnerving representing aggression, danger, and sacrifice or comforting symbolizing love, beauty, success and courage. Red also elicits strong emotional and physical reactions such as increasing enthusiasm and confidence and raising metabolism, blood pressure, and heartbeat.
Bringing Red Into Your Home
Red rooms tends to feel intimate and enveloping because warm colors advance towards the observer.  While a room painted entirely red can be comforting and cozy, many people shy away from such a bold statement on their walls.  A smaller gesture to bring the warmth and comfort of the color without feeling overwhelmed is with selective accessories.  Always striking, simple red accents like these red ikat pillows and this red lacquer bamboo lamp would stand out beautifully against a neutral background.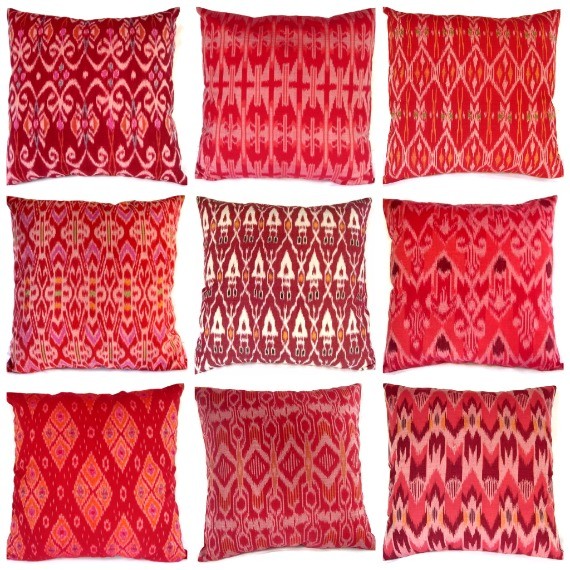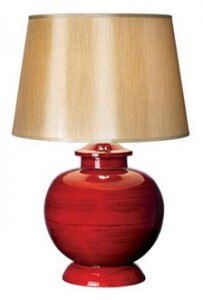 Another easy way to bring red into a space is with a new window treatment. Quicker than painting a whole room, a new window covering is a simple way to bring some color into your home.
Here are some inspiring red window treatment ideas: