It is officially time for a spring spruce up around your home. Major decorating impact can be made with minimal effort if you pay attention to the little things. It's as easy as swapping out some stale wall art, buying a new colorful throw, investing in an area rug, or updating your window treatments. Great design is in the details and I'm going to cover a few of those details here.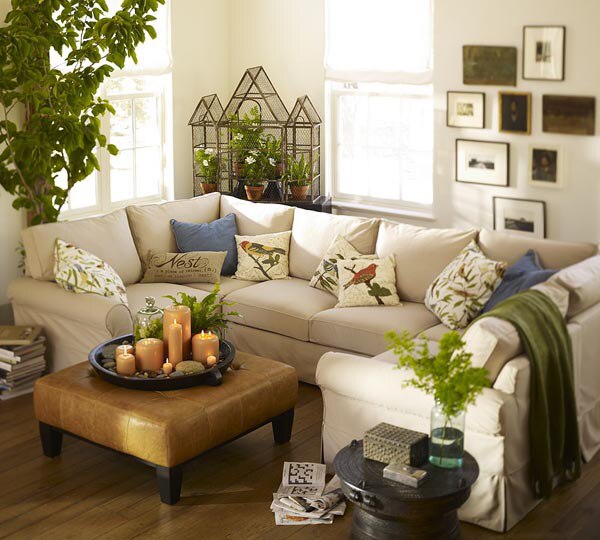 As you strive to continually improve your home, you could just order wood blinds, for example, or you could order wood blinds with cloth tapes and layer with a couple of drapery panels. Instead of just controlling the light, this will also give a depth of color and texture that will elevate the custom look of your home. Fabric tapes (sometimes called ladder tapes) add a colorful vertical balance to all of the horizontal slats of a wood blind. Also functional, they block light from coming in through the cord holes which present a neater appearance. Here is a spring inspired dining room design plan to get you thinking about how to update your own home for the season. The featured combination below has bright white wood blinds with green cloth tapes layered with sage green semi-sheer drapery panels.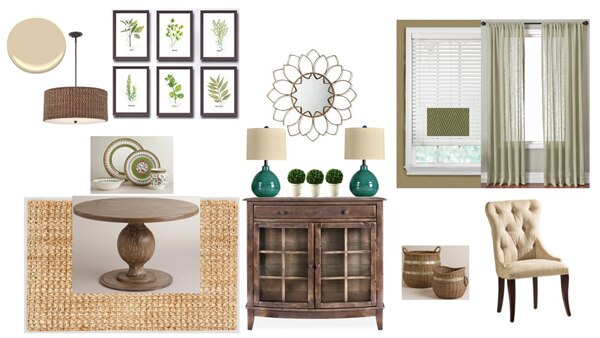 Available in many colors and patterns, including the spring inspired collection below, decorative tapes can be combined with numerous wood paints and stains to create an ultra-custom treatment for your windows.


Cloth tapes are smart in an office and stunning in bedrooms.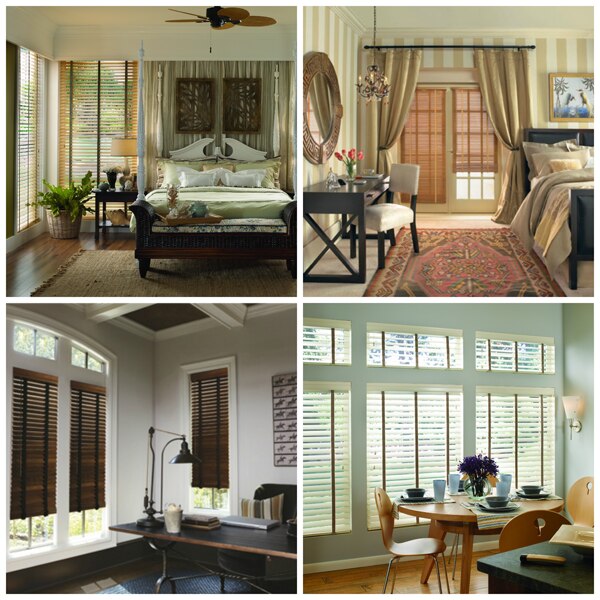 When designing rooms, I'm always sure to add some sort of natural texture. Spring is the perfect season to introduce this decorative element whether it's in the form of a stylish set of seagrass baskets, a jute rug, or my personal favorite, woven wood shades! This bedroom plan has cheerful pops of yellow against a calming gray backdrop. The woven wood shades and wicker trunk bring dimension and appeal to our tactile senses.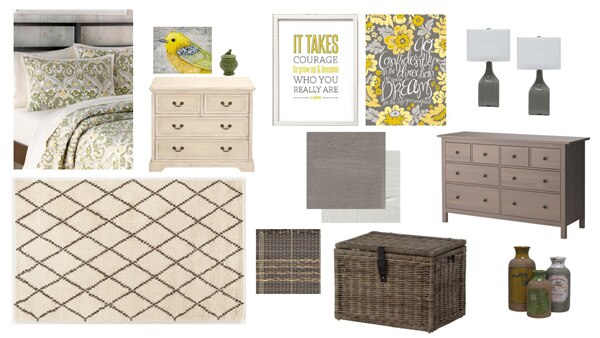 Another approach to working with textures is to juxtapose smooth with rough, shiny with matte and curves with hard corners. By letting opposites attract, different textures stand out against each other instead of blending into a sea of all the same surfaces. With this plan, perfect for a living room with a large sliding glass door, I've balanced the rustic wood elements of the woven wood shade, panel track blind, and accent tables with glamorous metallic accents found in the decorative accessories. All positioned against a buttery gold paint, this would translate to a fabulous, yet very livable, living space.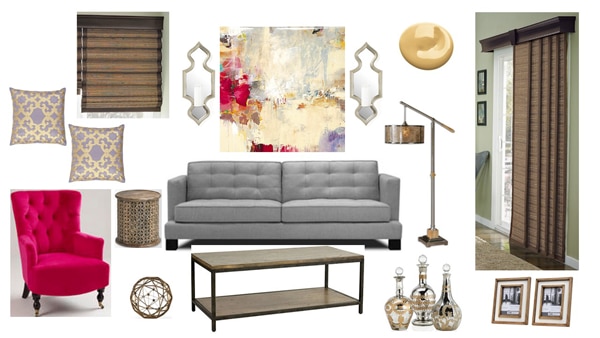 When you update your rooms this season with tapes or textures (or both!), be sure to remember to open your windows to let in the crisp spring sunshine.