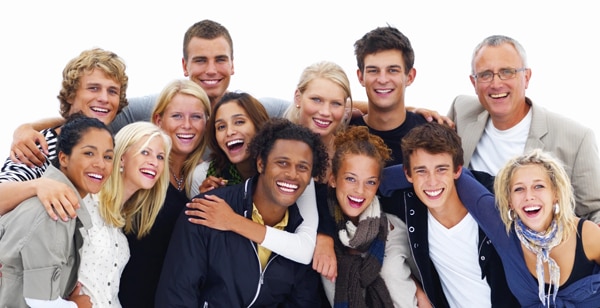 You must think we are a bunch of nuts, but seriously we have great fans at BG who really do write and tell us about falling in love with their windows. I'm not kidding! I did not make this up! These are REAL, TRUE, UNEDITED…the "Believe It Or Not" from our own Blindsgalore's stash of love letters.
1. "Ordered all my blinds from this site, love them! Just ordered some for the bathroom, now all the windows are dressed in Blindsgalore products. Thanks!"—Rebecca G., San Diego, CA
Purchased Blindsgalore® Wood Alternative Blinds: 2″ Smooth Slats
---
2. "We loved the blinds and have been buying them for every window in our house!"—Eva W., Grand Blanc, MI
Purchased Blindsgalore® Wood Alternative Blinds: 2″ Smooth Slats
---
3. "Not only do these blinds look great, but they conserve heat when it's cold and keep out the heat when the hot summer sun is beating down. In the long run, these blinds are going to pay for themselves. I love them."—Dana D., Santa Fe, NM
Purchased Blindsgalore 3/4″ Light Filtering Cellular Shades
---
4. "We ordered these shutters for our bedroom. The delivery was prompt and the packaging was great. Ordering was easy with detailed step by step customization options. They block the light perfectly. They were easy to install on an odd window and have a nice clean finished look. I love these shutters and plan on ordering more in the future!"—Katie S., Lanham, MD
Purchased Blindsgalore® Vinyl Plantation Shutters: 2 1/2″ Louvers
---
5. "We love these shades – love the color, the quality, and the ease of using a cordless shade."—LuAnn G., Atlanta, GA
Purchased Levolor® Roman Shades: Seclusions Room Darkening
---
6. "I now have these blinds (different color) in our master and bathroom. Just love the pattern and black out is such a plus."—Randi S., Solon, OH
Purchased Blindsgalore® Expressions Roller Shades: Contemporary Patterns
---

7. "Love, love, love these roller shades. I wanted the windows to say WOW and these shades do. The white flowers complement the tan walls and white window trim perfectly. I received excellent customer service, prices were very reasonable and shades were shipped promptly. I purchased all my shades from Blinds Galore!" –Bonnie O., East Hampton, CT Purchased Blindsgalore® Expressions Roller Shades: Botanical Patterns
---
8. "Prices are great – got exactly what we ordered in a timely manner and we love our drapery and blinds." –Shirley R., Elk Grove, CA
Purchased Blindsgalore Designer Drapery: Grommet
---
9. "These are the first shades I have put up in my living room after having lived in my house for 7 years. I couldn't decide what I wanted for a look. I chose this pattern and color and they have completely transformed our living room. And they took less than a 1/2 hour to hang 3 shades. I am totally in love with them."—Alison C., Mystic CT
Purchased Good Housekeeping™ 3/4″ Light Filtering Cellular Shades: Floral
---
10. "We had wanted a bottom up/ top down type blind for years. Finally ordered one, and love the versatility of having privacy as well as view from the upper part. Only one regret: That we did not do it sooner."—Gabriel F., Santa Cruz, CA
Purchased Bali® DiamondCell® 3/8″ Double Cell Cellular Shades: Northern Lights

---
Take the leap and find your own special way to join the love-fest in our Blindsgalore family.