October is Child Safety month and I am reminding you that children and window blinds and shades with cords do not mix. My home, of course, is child proofed and all of my window treatments are installed to keep Will, my rambunctious and curious toddler, and Penny, my Golden Retriever, safe and happy.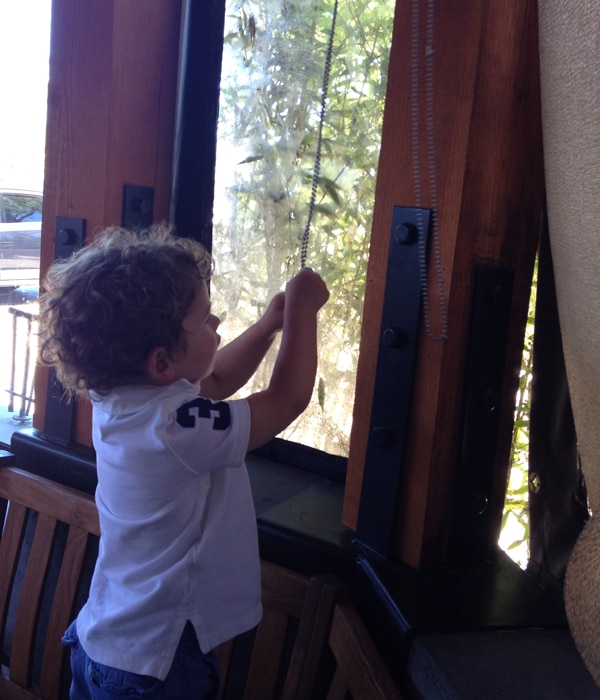 But, recently we were at one of our favorite cafes and Will was enticed by the window cords on the window shades when we were eating on the outdoor patio.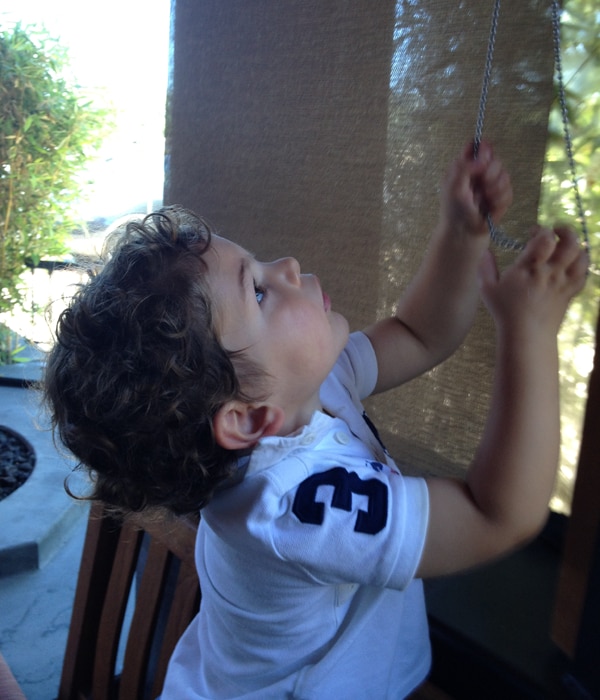 You know that children love dangling objects that push and pull, go up and down and wind around.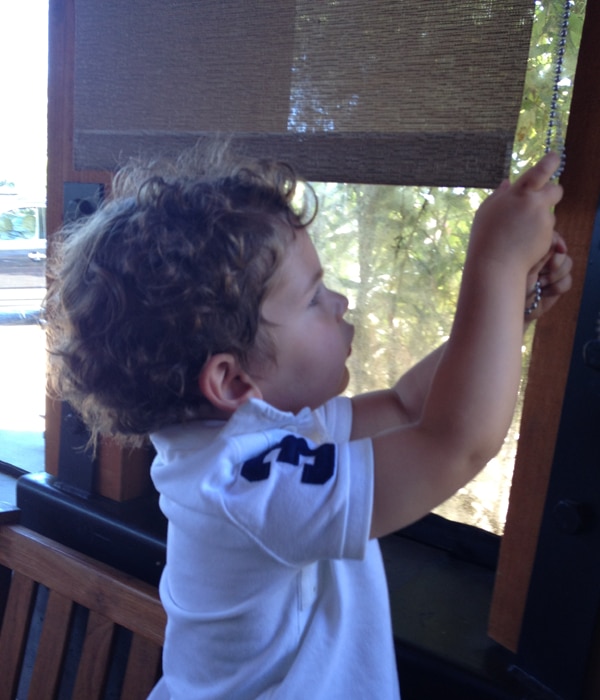 Will thought the window cords were a toy and fascinated him during our entire dinner.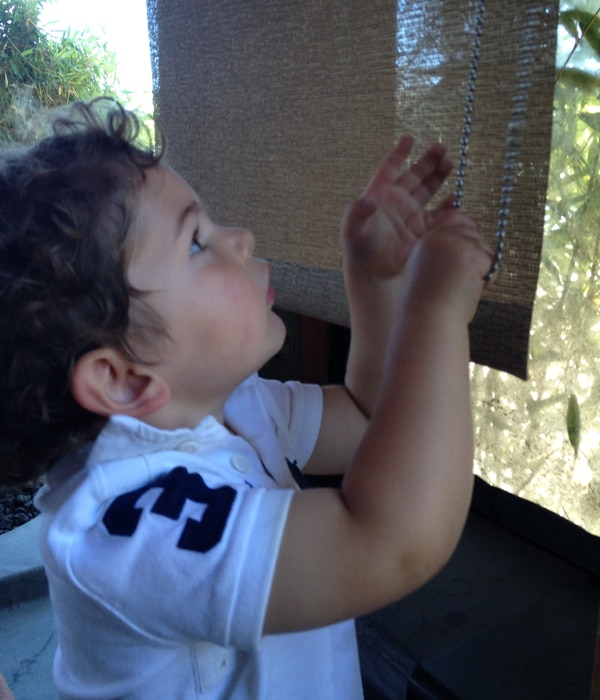 Will was so entranced and attracted by those pesky cords that I am admonishing you to check out the window treatments at your home and make sure that all is safe.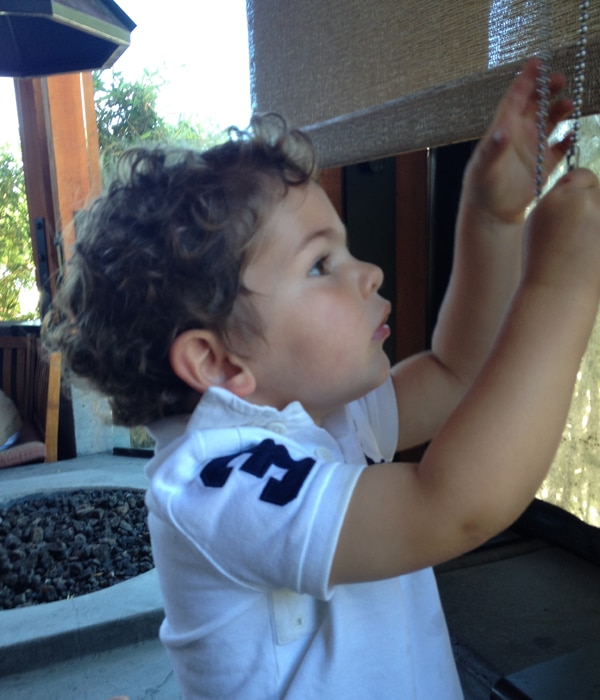 Cordless window treatments are one of my favorite innovative products that we offer here at BG so that you can easily raise and lower a window treatment with one hand, doing away with those messy hazardous cords. Our exclusive BG Kids line, which I am especially proud of, is made for you with the cordless option as a standard feature. I lobbied very hard to get that for you, FREE! Our kids and our pets have to be safe and I am committed to watch out for our little ones. Cords can entangle children and pets and can be a dangerous risk. Please don't overlook this serious issue.
Motorized shades are another great and seamless choice. You can operate your window treatments with one hand using a battery controlled remote. How cool is that!
Shutters are also a stylish cord free alternative.
I will be posting more information this month about safety and children and window treatments as we here at BG promise to give you high quality and beautiful products to keep your family safe.
I want you to have Peace of Mind, All the Time.