When I think of pleats, I am reminded of my high school uniform skirt. Yikes! Plaid AND pleated. I promise you no tartan plaids or gingham pleated curtains for our modern window fashions. Instead, I'm compiling my 4 favorite ways to use pleated shades as different types of window treatments because I think they really are underused and under-appreciated. For your inspiration, we have put together some pleated shades window treatment ideas.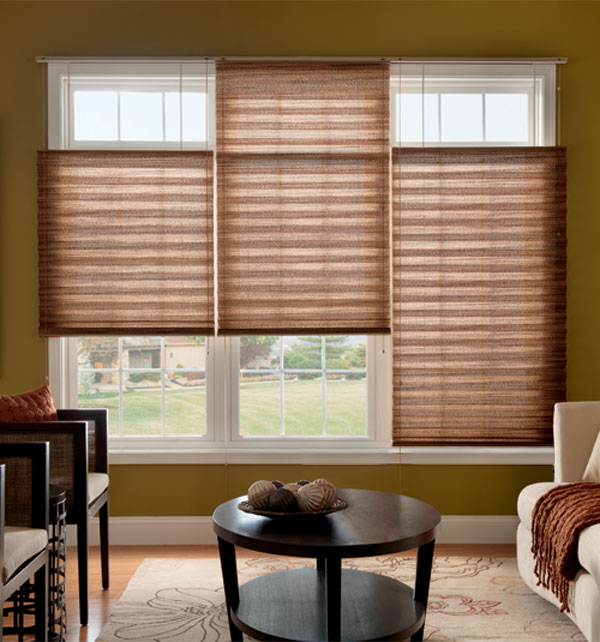 1. Pleated RVs
Instead of the standard mini blind in your RV, try a pleated shade. It's better than a mini-blind because it's lightweight like a mini, but has no slats to trap dust and dirt from the campground. And the slim profile and stacking height are so minimalist, you won't feel like they're in the way in your home on the road. Some pleated shades are also cordless, so they're safe around kids and pets and the clean cordless look is just right for such a small space. Pleated shades will complement your casual on-the-road lifestyle but add a bit of flair to your home away from home.

2. Pleated Patio Doors
Use pleated shades on hinged patio doors or sliding glass doors. Pleated shades are often the best choice for patio doors because of their very slim profile. They are skinny (like my margaritas), so you get great clearance behind patio door handles, which is something many people forget about when they are choosing their shades. Pleated shades have a very small stacking height when fully open, making them perfect to use as an outside mount over sliding patio doors. They'll stack neatly and easily out of the way in a very small space so even tall people won't need to duck when they go in or out. Can you imagine trying to do that with the fat stacking height of a huge wood blind? With the 2 on 1 headrail option, pleated shades have a sleek look. The added bonus is that they are easy to clean, so your high-traffic patio door will have shades that look beautiful even if you just do a quick Swiffer dusting as your in-laws pull into your driveway.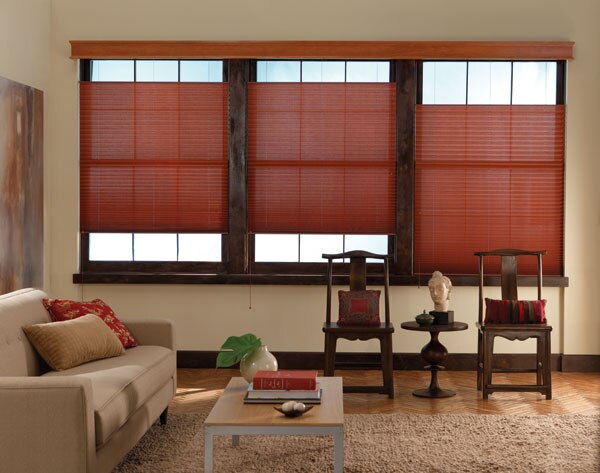 3. Pleated Large Windows
Large, wide windows present a challenge because of their size. In general, the wider the blind or shade, the more costly it can become. But with the affordability of pleated shades, you can order 2 shades on 1 headrail to cover that wide space, yet still get the streamlined look of a single headrail. Plus, you can play up the light with a beautiful semi-opaque fabric or even have a blackout liner for a large bedroom window or media room. For blackout, be sure to order the no-holes style, of course!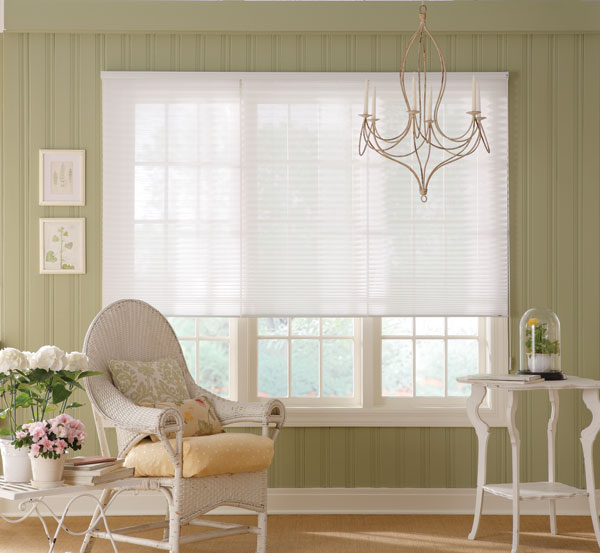 4. Everyday Pleated
Use a pleated shade every day for a casual, inexpensive look. Pleated shades offer a fabric look and feel at a very attractive price. If you find yourself drawn to cellular shades and Roman shades, you may love pleated shades for the similar soft look and dimension they bring to your windows. Pleated shades are made from a single piece of fabric folded into crisp pleats that collapse and stack neatly. Did you know that pleated shades are offered in a larger 2" pleat size? The 2" pleat creates a subtle look that is nicely proportioned for large windows. You can choose from various opacity levels or add a liner for more light control. Order lots of swatches so you can touch and feel them, then pick the one you love knowing that you're getting a great value in a beautiful fabric shade.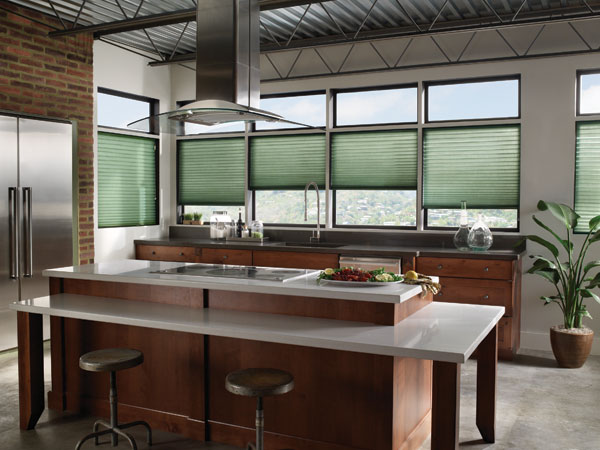 So there you have my top 4 favorite uses for pleated shades. Be sure to find many decorating ideas for your windows in our "Ultimate Guide for Window Treatment Ideas."