Roller Shades are no longer relegated to that plain vanilla cloth shade that many of us remember. Roller shades are still an easy and simple choice for your windows, but today's styles and patterns and colors are vibrant and varied and offer a renewed way to freshen your home. They are a wonderful addition to any room and will complement the feel of your home from traditional to casual to modern.  Let's break down why roller shades are an easy choice as a different type of window treatment.
1. The Look
Roller shades are available in endless colors from neutrals to brights. Nowadays you can choose from fabric, vinyl, or sheerweave in interesting textures, complex patterns and custom prints, letting your personality shine through your shades. Their sleekness will not feel bulky or get in the way, making them the ideal choice for any window. Plus, they can even fit over doors.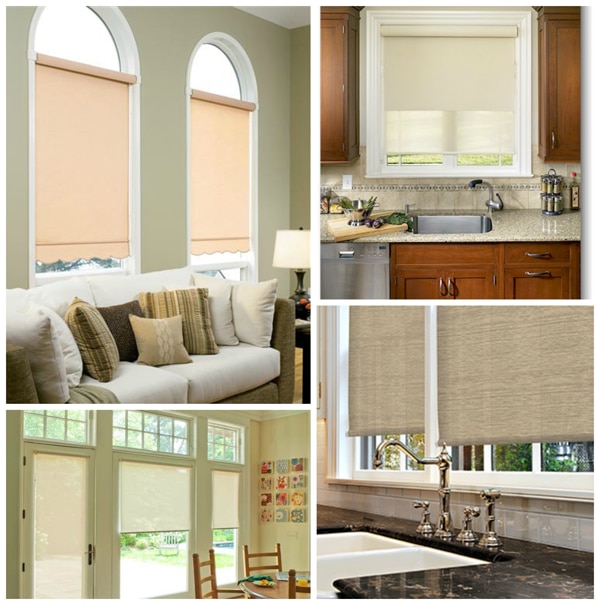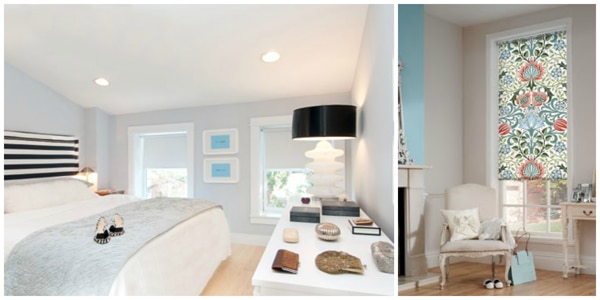 With a never-ending variety of colors and patterns, roller shades can blend in or stand out.
2. The Ease
Roller shades install in a snap and don't have complicated pull mechanisms like other window treatments, but they do come with different options for their operation. Choose from cord control, cordless spring control, or motorized. Cleaning is a breeze too! Just wipe with a damp cloth.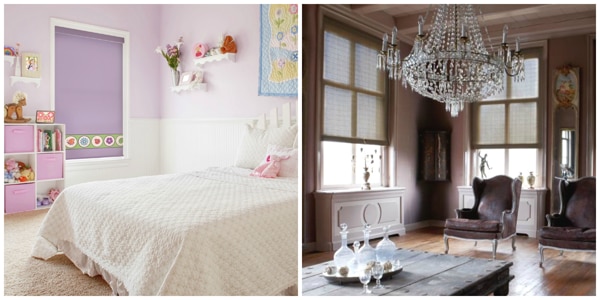 Cordless is a safe chose for a nursery or kid's room, while motorized is amazing for hard to reach windows.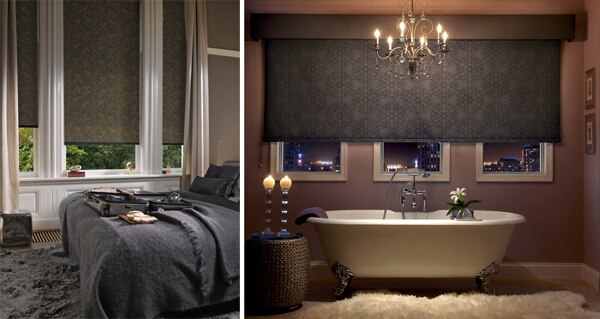 Their ease and durability makes roller shades ideal for every window from bedroom to bathroom. Try blackout roller shades in places where light control and privacy is a must.
3. The Value
Did you know that roller shades have been adorning homes since the 1700's? Plus, the simplicity of their design has always made them an affordable option. If you want to give your shades a little "oomph," try adding a valance or drapery. Either way, with roller shades you will achieve both style and value.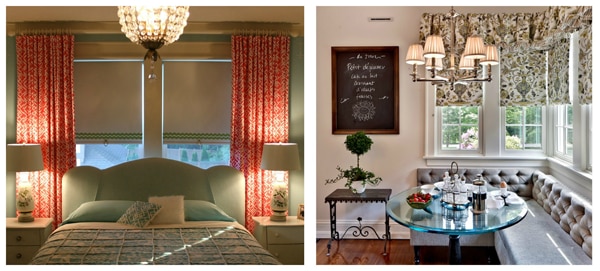 You can color coordinate or make the perfect match with roller shade options.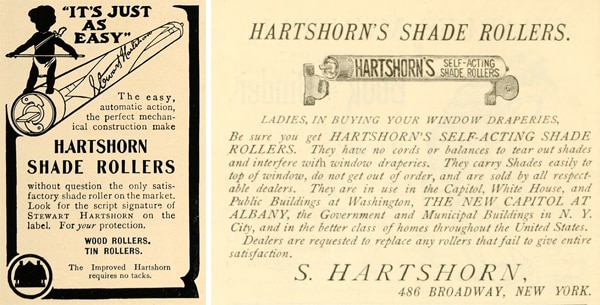 These print ads from the early 1900's say it all!  Roller shades are an easy choice as a different type of window treatment and have even adorned the White House and Capitol Building. Make roller shades your choice for sleek and easy window treatments. For more window treatment inspiration, be sure to visit "The Ultimate Guide to Window Treatment Ideas".