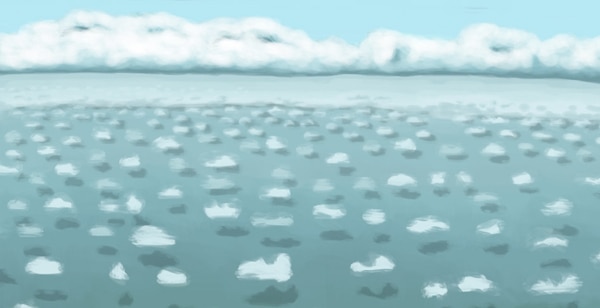 Ah! March and the first day of Spring (Vernal Equinox), falls on March 20th this year…more daylight, warmer temperatures, flowers budding, birds singing, life astir, throwing off the covers of winter. Spring is in full tilt, just like the earth with equal hours of daylight on this first day of Spring–exactly what the word means: derived from Latin, "equal night." Throughout history, the Vernal Equinox has been regarded as a dramatic astrological event as it signifies the changing seasons due to the 23.4 degree tilt of the Earth's axis.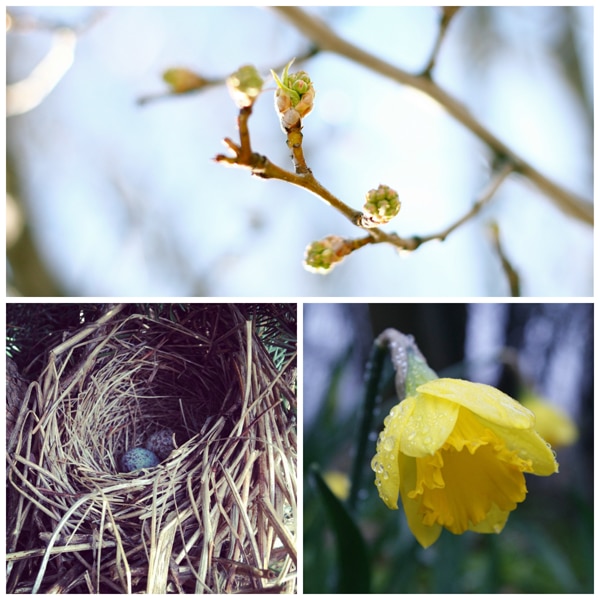 Even the early Egyptians were enamored of this event as the Great Sphinx points sharply to the rising sun on this first day of Spring! Did you know that the Egyptian Pyramids are the only remaining survivors of the Ancient 7 Wonders of the World? But, hey, the Great Sphinx, in all his glory and magnificence, requires no sleep. We do! We cannot function without sleep. With more daylight coming our way, our whole body does become more energized, our moods brighten and our senses become heightened but we, now, need to become even more vigilant in getting enough sleep.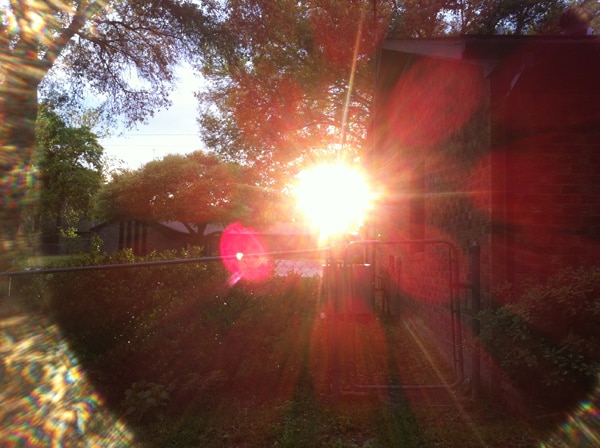 Sleep is something we crave for good reason. When we are sleep deprived, real consequences mount up and our body reacts in volatile ways. Did you know that estimated data shows that 15-33% of all fatal car crashes involve a sleepy driver? Driving while intoxicated is against the law; should driving while drowsy be too (just kidding)? For all of us, in our daily lives, research shows that cognitive functions decline significantly when we are sleep deprived. We remember less; our creativity deteriorates and we become less sociable. That's a fact.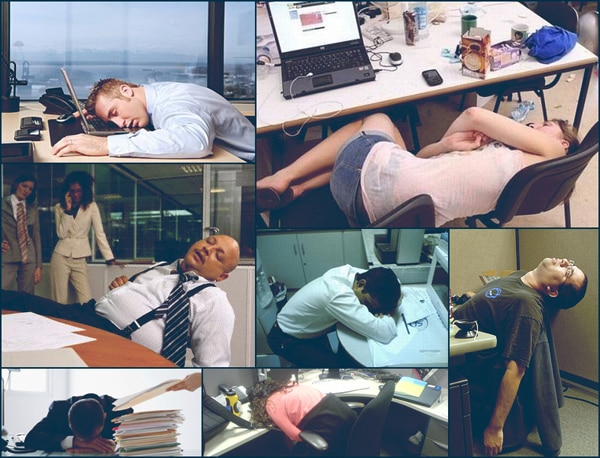 So, why do we neglect sleep? Sleep is often regarded as a frivolous activity. With so much else to do, see, and stream, we give up these precious restorative hours by choice. We think we can catch up but repaying our sleep debt mounts up quickly and rarely gets paid back.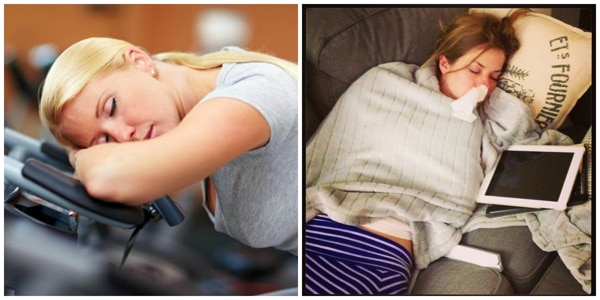 There is one way I can help you slumber to sleep more quickly and sleep more deeply and peacefully. Cover your bedroom windows with a blackout shade to block 99% of the light of the sun or the moon that creeps in, above and below and all around your windows. A dark, quiet and restful room can soothe our stressed and frazzled souls to fall asleep more quickly and stay asleep. To attain a dark bedroom, you really need to assess your windows to determine your particular style needs, whether you require a blackout shade or a blackout liner that can be fitted on most types of blinds and shades.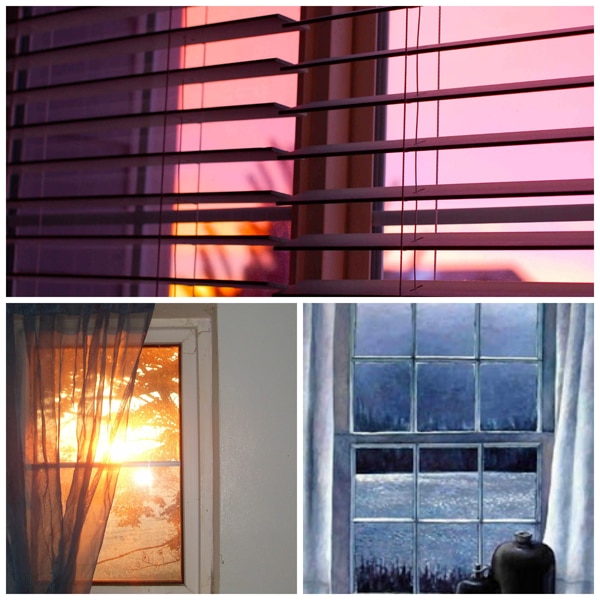 One of my favorite blackout roller shades is the Newport Blackout Roller Shade which is a simple and economical window treatment. Our popular Expression Roller Shades with Blackout Fabric add spice to your bedroom with many colors, textures, florals and kids' patterns…you can't sleep if your children are not in dark dreamland, too.

My all-time favorite and especially for you very light sensitive sleepers, choose the Slumber Shade which really creates a truly dark room, obliterating any light that might creep in around any corners…complete blackout. The Slumber Shade comes with sidetracks, a brush on the bottom rail and a lightblocker headrail to create the total slumber bedroom. You just might sleep forever until Prince Charming wakes you up!
Another favorite of mine is the Blindsgalore Double Cell Blackout which is offered in many vibrant colors as well as the popular light neutrals which match any decor. You get double the pleasure with a double cell and a blackout feature. It doesn't get much better than that!
You can also motorize this shade and can lounge in bed with a moonscape and when ready to sleep, hit the button and darkness envelopes you.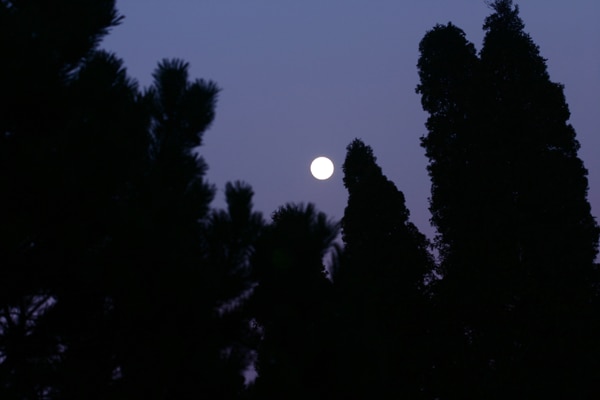 Many other styles of window treatments: Roman Shades, Woven Woods, Panel Tracks and Drapery and more can create additional room darkening choices to give your bedroom panache and peace at night.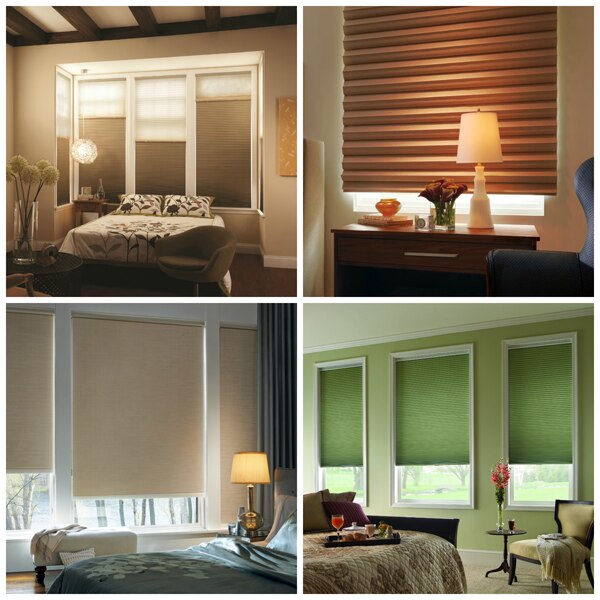 Love the Spring,
Love the Sunset,
Love the Night,
Love to Sleep,
Love your Windows!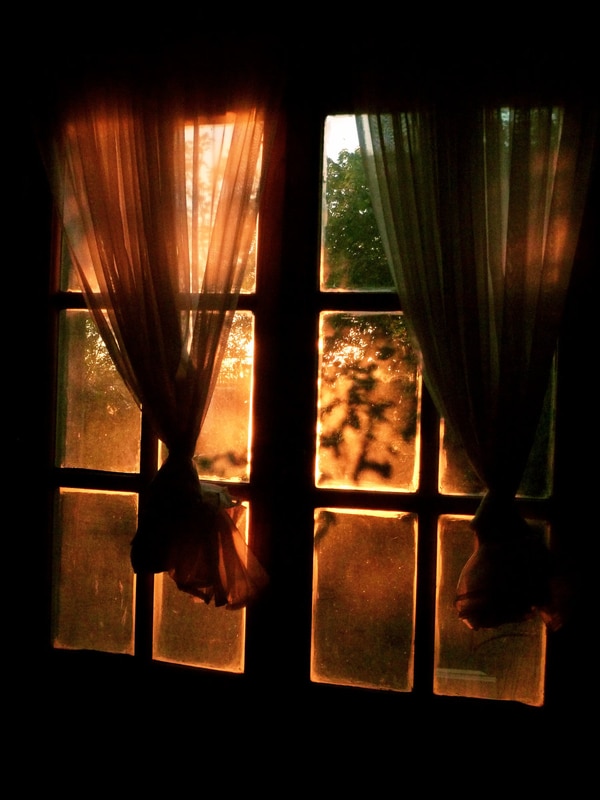 Goodnight!