Ahhh…summer is finally here.  Longer days and warmer winds mean it's time to lighten up!  I love bringing the casual feel of the season into my home around this time of year.  Just a few inexpensive accessory swaps are all I need to bring a little of that summer sizzle indoors.  Out of all of the different types of window treatments, solar shades are a must have to keep your hot rooms cool.  Check out these fun accessories that would add an instant laid back style to your summer living space.  Just the idea of this room has me thinking of long days at the beach then coming home to enjoy the extended evenings with close friends and a pitcher of margaritas!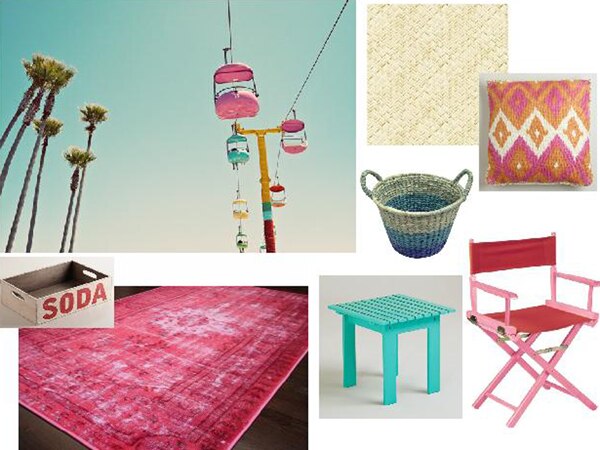 Art / Solar Shade / Pillow / Basket / Soda Box / Rug / Table / Chair
While the dog days are always anticipated, once they arrive, they are HOT. Relief can be found for those of us lucky enough to have air conditioning, but that sun can be relentless when pouring in through your windows. Some days, it seems determined to challenge that air conditioner by heating up your house. The solution here is to install solar shades. Since your view of the outdoors is retained, you still have a feeling of openness while simultaneously blocking the harsh rays of the sun from battling the effects of that air conditioner you spend so much money on. Keeping the sun at bay and still being able to keep an eye on the kids running through the sprinklers is the perfect combo to help get you through this summer.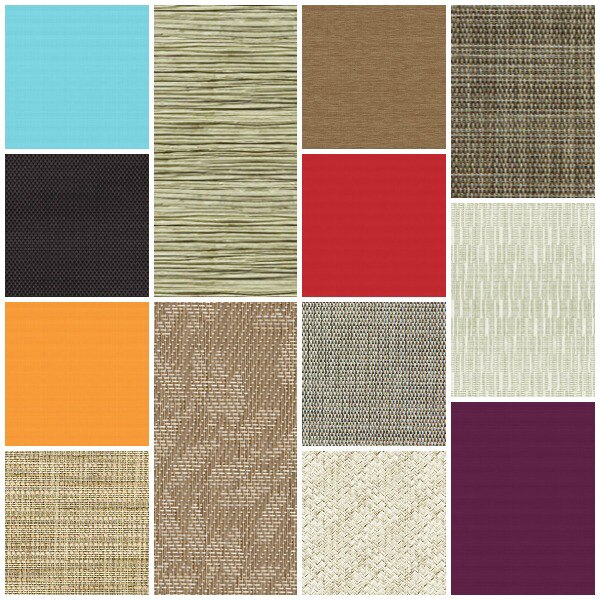 The recent updates to the fabrics now available as solar shades are fabulous. You can pick from white, black, green, or purple to herringbone, woven or organic patterns. This year, let us remember to sit back, exhale, and relax a little.
If you are looking for more information on solar shades or blinds and window treatments in general, check out our other post that gives you the ultimate guide to window treatments. We cover all styles of blinds, their benefits and applications to help you easily find the perfect type of blinds.