Your kitchen is the busiest room in the house this time of year. So many holiday activities take place in this bustling center of your home. It's where the cookies are baking, soups are simmering, menus are being created and gifts are being assembled. Just as the tree needs to be trimmed and the halls must be decked, the windows must also be covered. Below are a few simple kitchen window treatment ideas for your bright kitchen windows.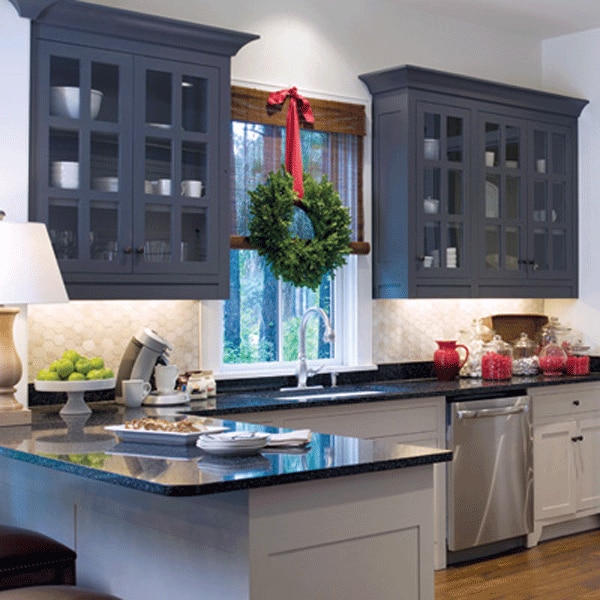 Faux Wood Blinds
Faux wood blinds stand up to heat and moisture and even splatters of gravy. Affordable and easy to coordinate with any style of kitchen, faux wood blinds are a failsafe solution to covering those steamy kitchen windows. Another benefit to these blinds is that they are so simple to clean and maintain. There's enough to clean in the kitchen, who wants to worry about the maintaining the window treatments as well?
Roman Shades
While functional storage is necessary for any working kitchen, this tends to result in a sea of cabinets. The best way to break up this space typically dominated by wood or painted cabinets of one tone is to install fabric Roman shades on your windows. Roman shades bring in color, texture, and pattern to liven up this busy room. They will bring a welcomed burst of color that will surely be the focal point of your kitchen.
Valances or Cornice Boards
If the only thing that gets you through washing the never ending stack of dishes in the sink is a lovely and peaceful view, then two treatments to consider are valances and cornice boards. Similar to a Roman shade, both of these options will bring a balance of softness to the hard edges of the bank of cabinets, but rather than cover the entire window, they act as a decorative accessory. Valances typically present a more relaxed look as they hang from drapery hardware while cornice boards are more structured in their appearance. Like the tree topper on the Christmas tree, a valance or cornice board on a window is always the perfect finishing touch.
Whether you plan on making gingerbread houses with your little ones, hosting an elegant holiday wine and cheese party, or continuing family traditions by baking cookies with your grandkids, having the best coverings on your windows will be one less thing to worry about this bustling holiday season.  Consider these kitchen window treatment ideas as you spruce up your home for the holidays.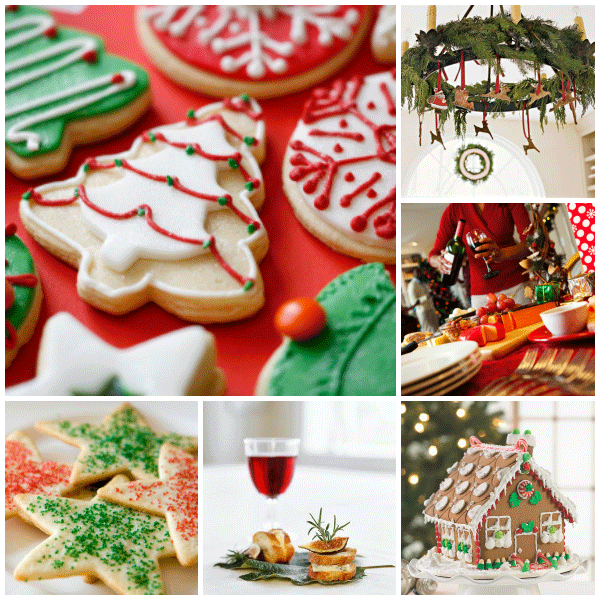 For more design ideas explore "The Ultimate Guide to Window Treatments" for answers and advice.