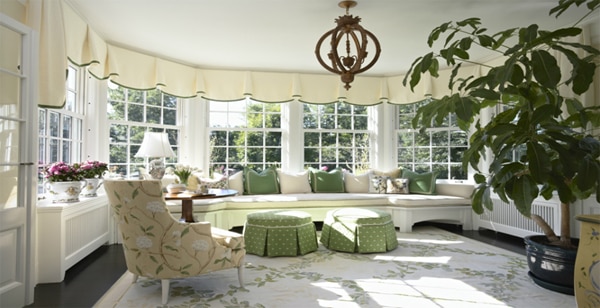 I am always searching for ideas to rejuvenate my home whether it be a new pillow on my sofa, rearranging a vignette on my mantle, or if I'm feeling super adventurous, even repainting a room. A wonderful tip to refresh your space is to add a valance over any window in your home. Valances were first popularized during the Baroque period and although their shapes and fabric choices have grown in those 400 years, they have never gone out of style. There are various window valance ideas, but choosing the perfect idea may come easier if you follow this guide to top your windows with any of the following valance window treatment ideas.
Find the perfect valence or cornice for your windows at Blindsgalore.
Why Choose a Valance?
Window valances are a decorative accessory, but topping off your windows with a valance will make them appear taller, conceal drapery hardware, add depth and detail to the room, and hide architectural flaws such as differing window heights. Valances are a lovely choice for every room in your home and are an especially nice touch in kitchens and bathrooms as they add softness to their surroundings.

It's amazing how much taller these windows look after adding a valance!
Valances also offer the chance to display your unique design personality. Choose a fun, bright fabric if you dare to be bold or match your valances to your drapes for a more traditional approach. You can create a coordinated designer look by taking inspiration from the ambiance and colors already within your space including walls, sofas, rugs, and window treatments and choosing a complementary valance window treatment idea. Before you choose a valance, balance the window proportions to the size of your chosen valance. Remember the adage of Goldilocks: "not too small, not too big, just right!" But don't worry, it's not intimidating. Just know the height of your valance should be 1/6th the overall height of your whole window treatment, whether it be drapery, cellular shades, or a bare window.
Valance Styles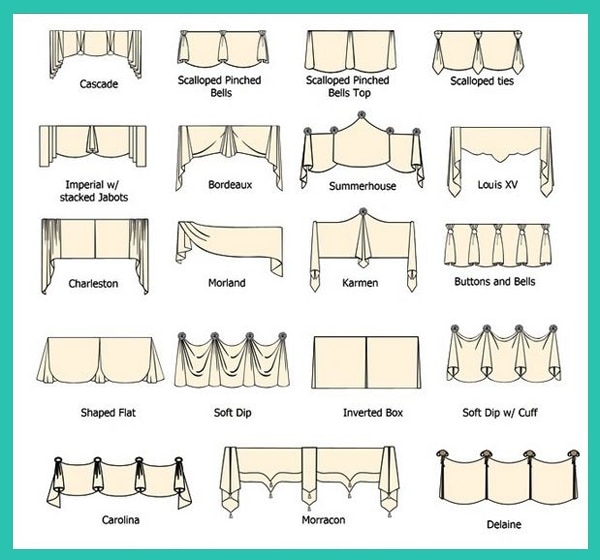 Here are a few of the window valance ideas you can create.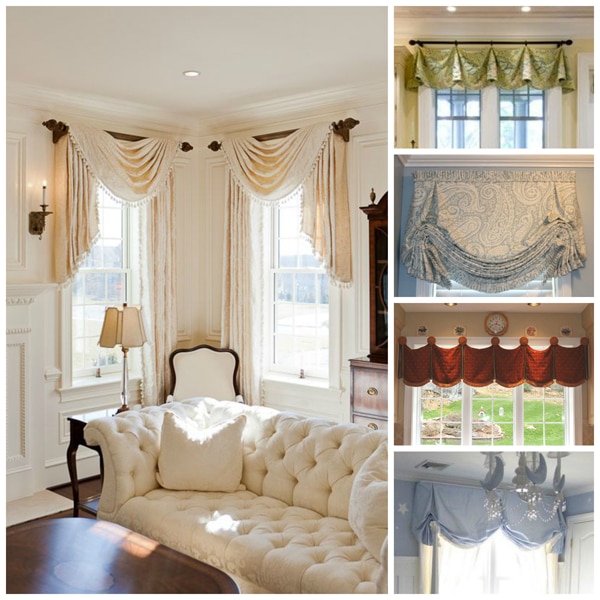 From classic ruffles to simple and modern, valances are available in endless designs and fabrics, so there is sure to be one that fits your style.
Classic style and draped valances make a lovely addition. A valance with more draped details will give you a more traditional look.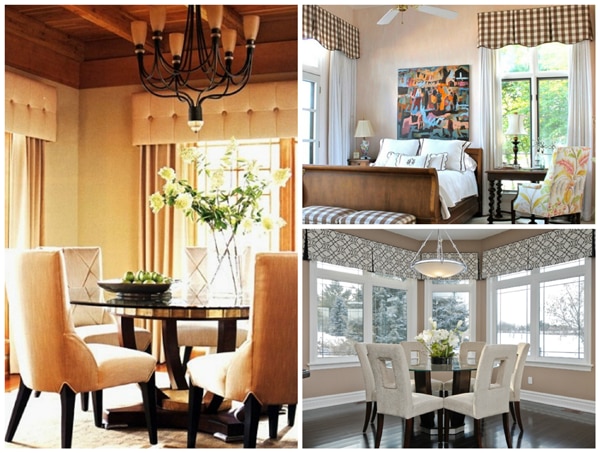 For a modern look, try a tailored boarded valance or mixing up your window treatments and valance fabric choices. They do not have to be matchy-matchy, just color coordinated.
A simple touch still has a big effect. Any design style can benefit by adding a dainty sheer or a splash of color over a window. It can make quite an impression but remember you do not need to have window blinds to use a valance. A valance is perfectly pretty on its own, letting all the natural light shine through.
Be Colorful
Whether you are going for a pop of color or want to coordinate with a bold wall, valances make it easy to introduce different hues and tones into a room. Adding a colorful valance will turn your windows into a focal point.
Accessorize
Valances are the cherry on top of beautiful windows, but you can make these accessories a little more interesting. Look for decorative piping, beads, sashes, or fringe details. Adding these special touches will give your windows another layer of interest. This is an especially good technique if your valance and drapes are the same fabric.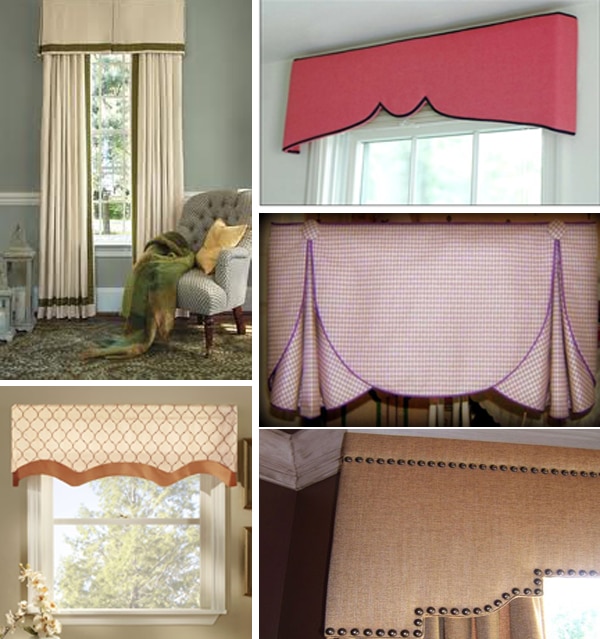 Valances are a beautiful and practical window accessory that will enhance the ambiance of any room. Give your windows a little extra attention and top your windows with any of these valence window treatment ideas. These window valance ideas will return the favor with endless compliments. For more design ideas explore "The Ultimate Guide to Window Treatments" for answers and advice.