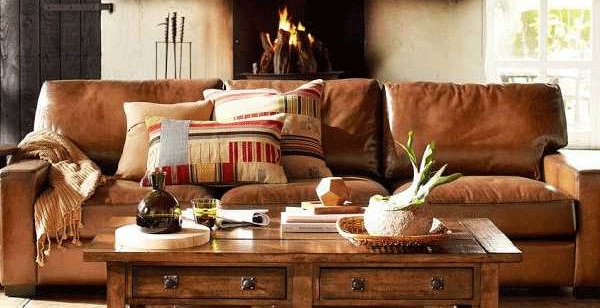 It's almost the end of the year and that usually means one thing: temperatures are dropping just as quickly as the holidays are approaching. Before you know it, relatives from far and wide will be invading your home and the frigid snow will be piling up, inch by inch, on your lawn. Grab your steaming cup of cocoa and make sure the firewood is chopped; that should be enough to get you feeling nice and toasty. There's just nothing like that secure, soothing feeling of warmth. Those moments where you're wrapped up tightly in your blanket, making sure your toes are tucked in, while everything outside gets covered in a thin layer of ice. Wouldn't it be nice if we could experience those small pleasures for longer than just the holidays? You can, adding a few wood accents to your home may be just what you need to create that wonderful, warming aura to last you throughout the year.

Wood blinds are a great way to create a cozy, natural atmosphere that is sure to melt your heart. This style of blinds is exceptionally sturdy and they can compliment nearly any style of decor. What more can you ask for? Since wood blinds come in all sorts of different tones and finishes, they make an easy addition to an already existing room. It's hard to say no to such a simple solution. Because real wood blinds are among the more lavish types of window treatments, faux wood is considered to be a more cost-friendly substitution. Faux wood not only tends to be a bit cheaper than the real deal, but faux wood blinds are also more durable and easier to clean. The best part? Most people will have a hard time telling them apart! Just this subtle touch of wood accenting can really make a noticeable difference in a room and add a pleasant feeling of warmth.
Wood can be a very versatile material and playing with the different color finishes can completely change a room's character. Looking for similar shades of color that already exist within the room can help you narrow down the perfect stain or style. Whether you're mad about mahogany or pining for a light pine, this is a very important process. Together, lighter colors and lighter woods can make for an inviting, serene cottage feel while darker wood lends itself in creating a rich, dramatic environment. Both light and dark woods can also be combined to create a unique, modern feel. Luckily, there are no hard, fast rules when introducing wood accents into your home. It's all about creating the atmosphere you want and establishing that natural, comfortable vibe you crave. A helpful tip: no matter which color or types of wood suit your style, it's probably a good idea to keep them uniform throughout the space.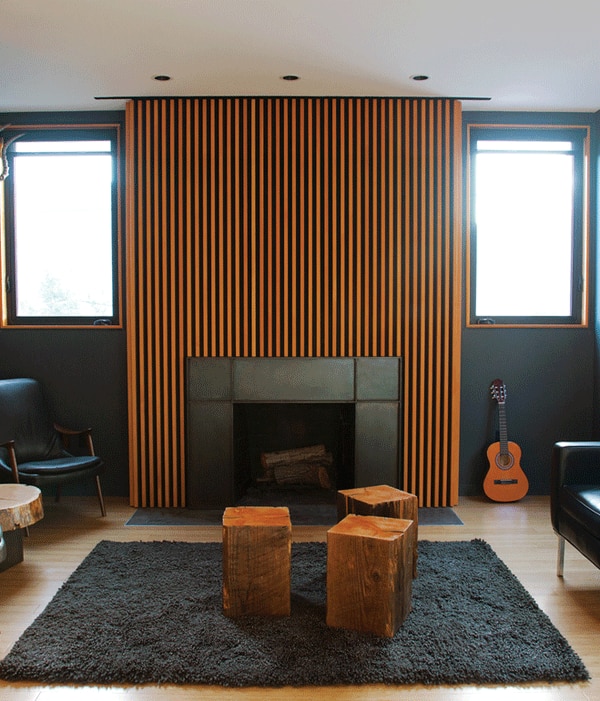 Wood offers depth and a classic layer of richness to your home and wood never disappoints. You can add pieces as grandiose as a fireplace, or keep it understated and classy with smaller accents like wooden window blinds. Even as the snow begins to melt away, the flowers start blooming and the birds get back to serenading you each morning, your home will be able to maintain the intimate environment that you've created. You can be sure that introducing wood decor into your home is, hands down, the best to create that warm, fuzzy feeling that will last all year round.