I have some warm thoughts about your windows if the wind is frigid and bits of frost are scattered across your view.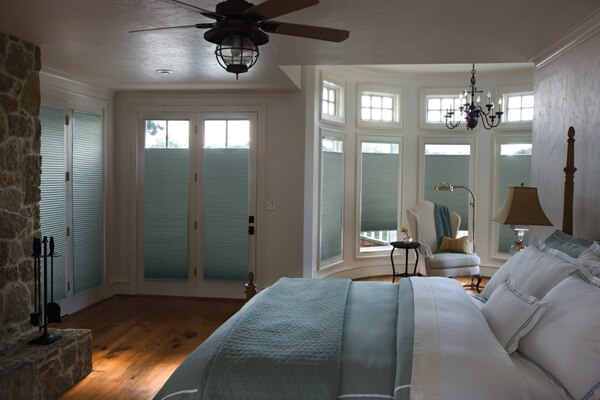 Cellular Shades are composed of those "honeycomb" shaped cells that trap air in those cells and when the shade is pulled down, provide superior insulation against heat loss in the winter, and in warmer months, protect your home from heat absorption. These shades conserve energy and insulate your windows in all conditions. What could better than that? In addition, cellular shades provide a barrier for annoying sounds, inside and outside your home. That noisy traffic and blaring horns, jamming loud music and raucous drum beats from music practice, or that daily broken car muffler that wakes you up every morning when the paper thuds in your driveway, will be modulated by these miracle cellular shades. Cellular shades are durable, sleek and modern and come in so many colors and patterns and customized choices.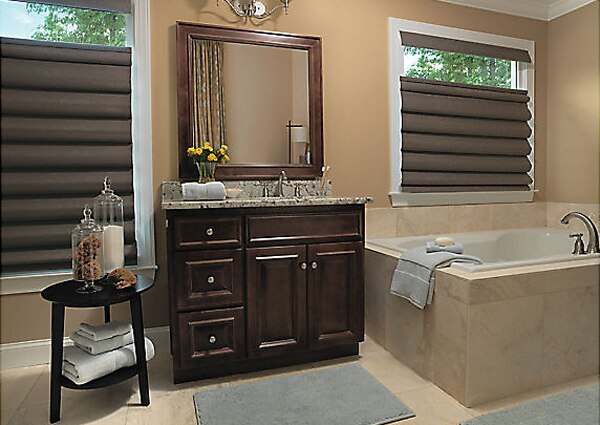 Roman Shades are graceful window treatments with soft and elegant folds that march down your window, which give your room the style and sophistication of drapery, but are more energy efficient and chic. You can further customize your Roman Shades for more warmth from those howling winds if you add one of our special insulating lining fabrics. Roman Shades also offer a high level of privacy and your windows will be decked out in designer style!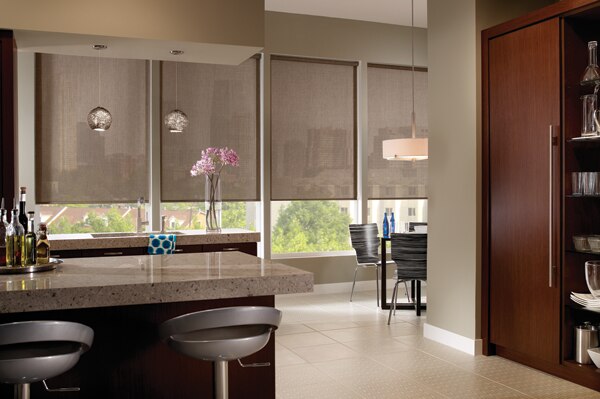 Solar Shades are a modern and smart window treatment and one of our newest trends. Solar Shades absorb heat, reduce glare and create privacy and are perfect for any room where you want to preserve and enjoy your view, especially if you are lucky enough to live near the ocean or the mountains or you just love to see and enjoy what is going on outside, but maintaining your solitude. If you are like me, I watch the quail and the red-winged blackbirds gorge themselves every morning at my bird feeder; I indulge in an ocean sunrise most days and even become mesmerized by the ebb and flow of noisome highway traffic; I can even see the flutter of the hummingbirds as they stroll from flower to flower. My Blindsgalore Solar Shades let me luxuriate in all of these wonders, keeping me hidden, obscured yet warm and toasty from the chill in the air.
Window Treatments really are amazing and so overlooked in creating a comfortable, inviting and warm space for your lifestyle.
Warm up your windows today.