When I think of the holidays, I envision coming home to a storied house in a wooded grove, dressed with snow; the embodiment of a warm holiday welcome. Smoke billows from the chimney; the smell of wintery pine is in the air and there is an inviting glow in the windows. If I were to step inside, assuredly, I would be greeted by a cozy roaring fire, twinkling lights and the aroma of baking cookies. Many classic holiday styles revolve around this very vision and more centrally around one in particular, Farmhouse Décor. There is something about a Farmhouse Holiday that gets everyone in the mood for cheer and goodwill. However, all our of homes reflect our personal styles, but if you want to incorporate a warmer more inviting space for the holidays, create your own "Farmhouse vibe" with a few festive tips.
Here are a few easy holiday ideas.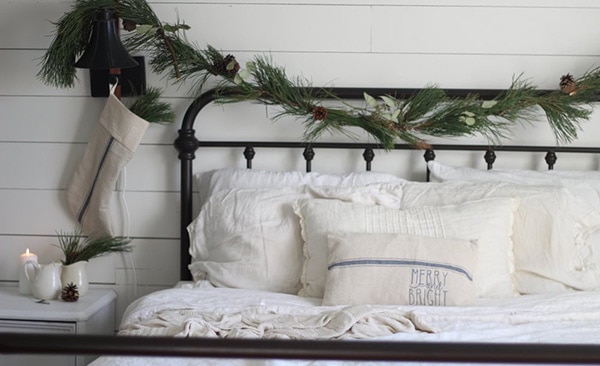 All Things Natural
One of the biggest ways to channel Farmhouse Style is by bringing nature inside. Think swags of evergreen everywhere! Drape them on the banister, dress the mantle, tuck branches among pictures and décor in bookcases and use as filler for floral arrangements. This is the season to go big with the green.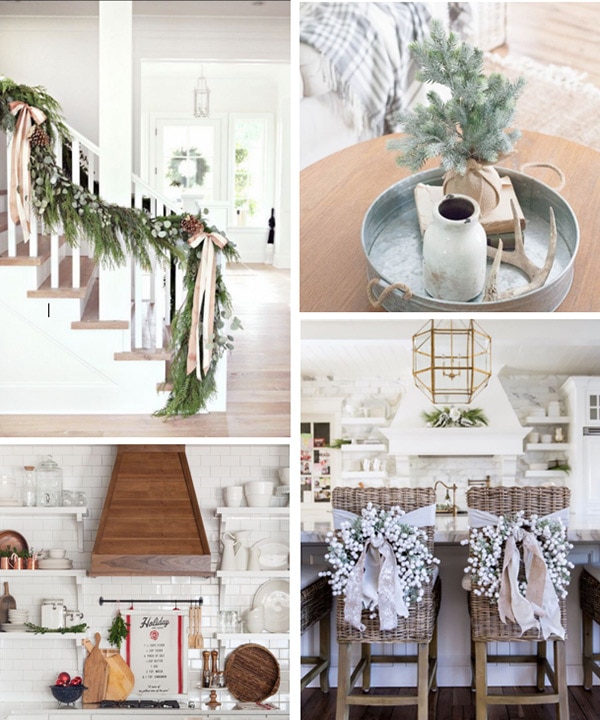 I love bringing the outdoors in and the Farmhouse Style lends so well to this statement. There are many ways to incorporate a touch of nature into the home, but my favorites are antlers, rustic wood finishes and nature's little-discarded treasures, pinecones, acorns, dried berry wreaths and evergreen branches. All of these add natural touches to your holiday home.
Express Yourself
Another staple of Farmhouse Décor is clever wordplay. Festive cheer can be found in holiday songs, classic movies and the witty "bon mot." Your choice of canvas is pretty limitless, although I recommend pillows, framed blackboards and canvas wall art. Letter boards are an excellent choice for whimsical "jeu de mots"; easy enough to change whenever you will.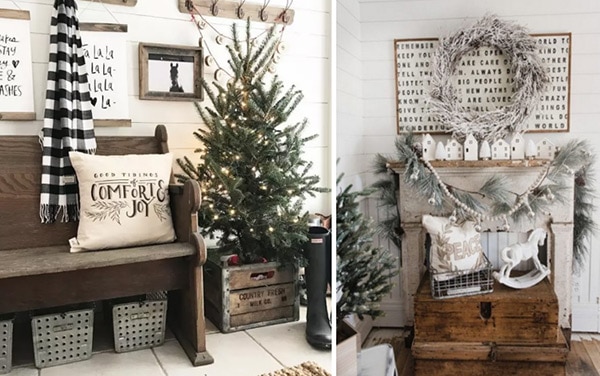 When it comes to decorating Farmhouse Style, fabric choices can make or break your design. Now, I'm not saying that if you don't follow a strict set of rules, your space is doomed to live in limbo, never to achieve the goal of Farmhouse greatness. What I am saying is that there are certain fabrics that are suited for this style. My favorite of these fabrics, for the holiday season, is plaid. What is more traditional than plaid for the holidays? Whether you choose a modern buffalo check or traditional tartan plaid, you are sure to win with these traditional fabrics for any design ethic.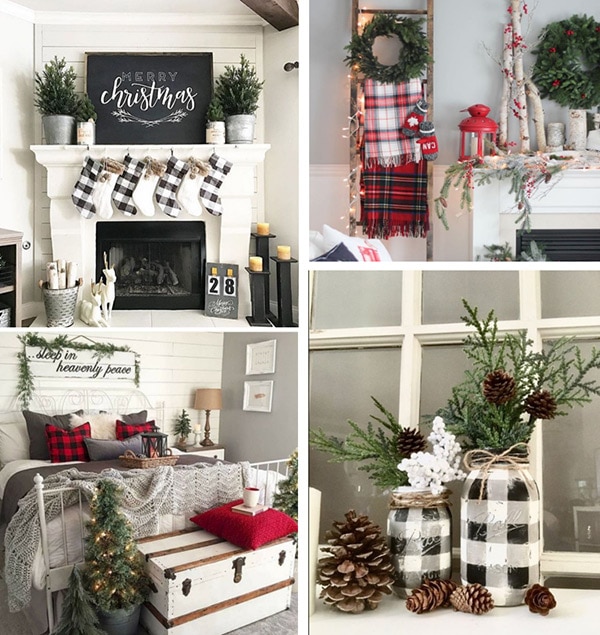 Get In The Kitchen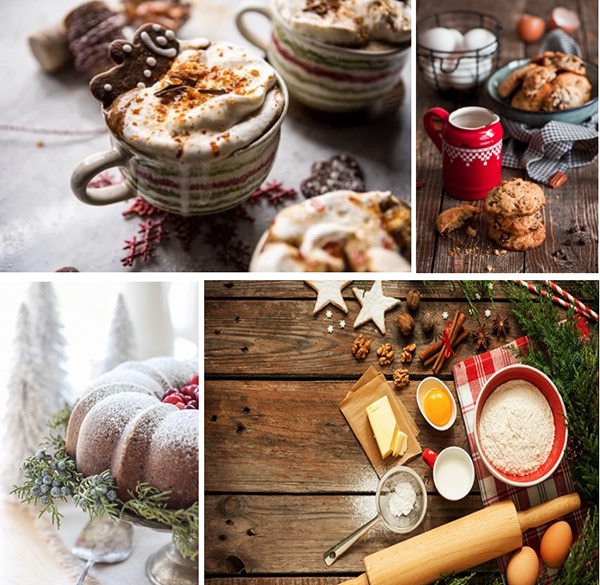 It wouldn't be the holidays without baking. There is something so magical about baking during this merry season; the way butter and sugar meld to create the most delicious aroma. My childhood memories of decorating cookies represent the core of what this season is really about – tradition and family. Passing down recipes and creating memories that last forever, look into the heart of every family.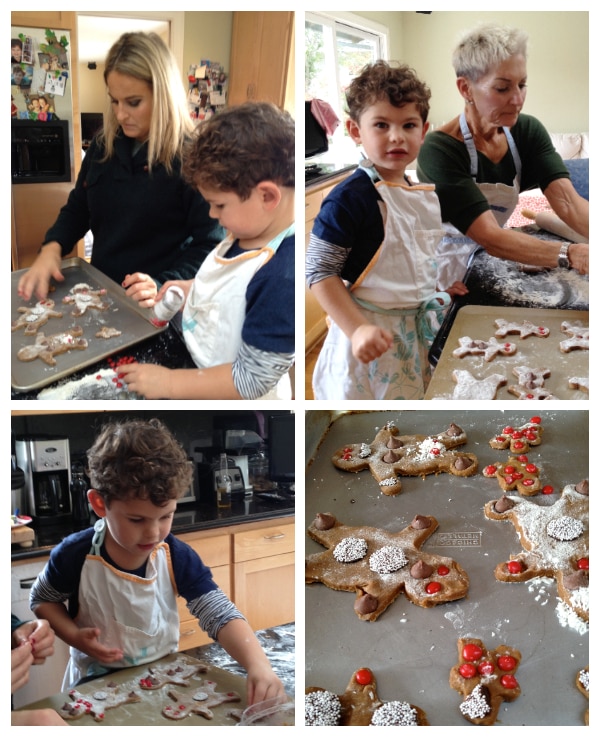 Crafting Galore
It's time to get crafting. It is now or never as this season seems to demand a little bit of handcrafting so bring in the whole family for at least one night of fun. Personal touches bring your unique personalities to add charm and festive cheer. A quick search on Pinterest generates plenty of projects from easy to advanced.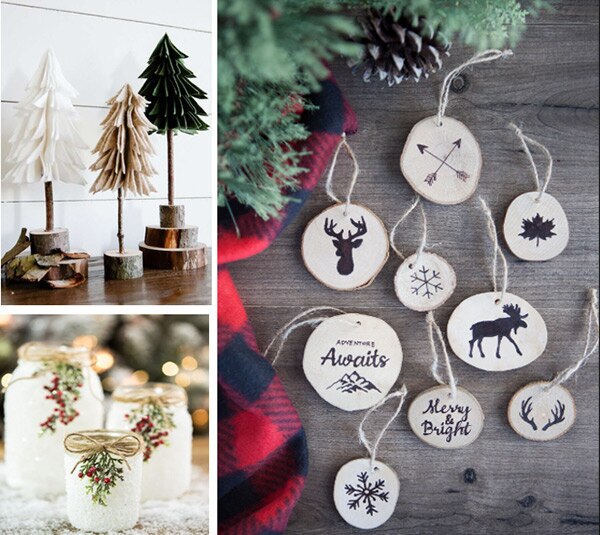 We'll help you start your crafting with this simple DIY hot cocoa ornament.
Window Dressing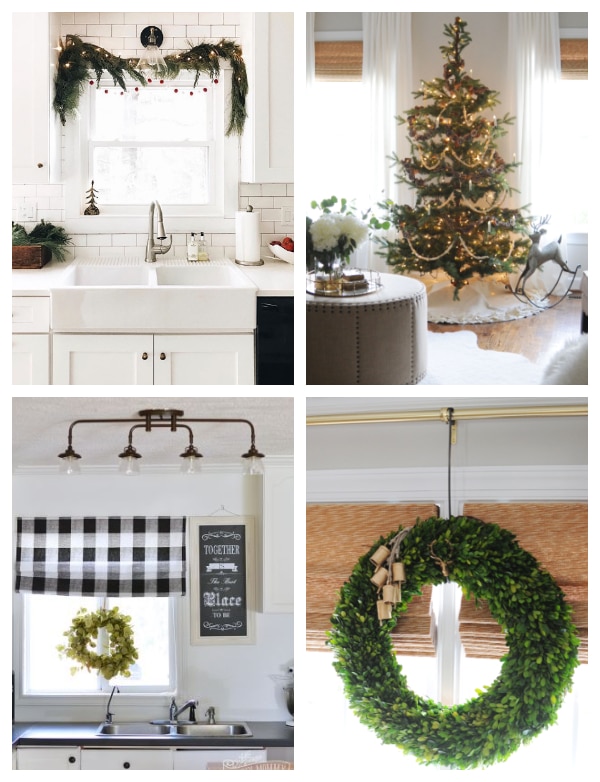 When the temperatures drop during the holiday season, it is hard to feel comfortable next to a drafty window. This may not be the season that you want to be thinking window coverings, but the time is ripe for it. Warm Drapery and Roman Shades are a perfect match for Farmhouse Design, with their flowing fabric and cozy textures. Cellular Shades are always the right choice to keep winter's chill insulated from your home. Neutral tones are always my go-to for your windows, but subtle prints and soft plaids always add a quiet elegance. Of course, Farmhouse Style wouldn't be complete without the mention of my all-time favorite, the Woven Wood. Joking aside, this textural treat fits any classic of modern style like a puzzle piece and is the number one pick by influencers and designers alike. You will find some of our blogger's favorites in our Woven Wood curated collection.
Modern Farmhouse really encompasses many home décor styles, unless you are ultra modern and austere. Most any of our Blindsgalore unique Window Treatment choices will easily blend into your holiday joyful spirit.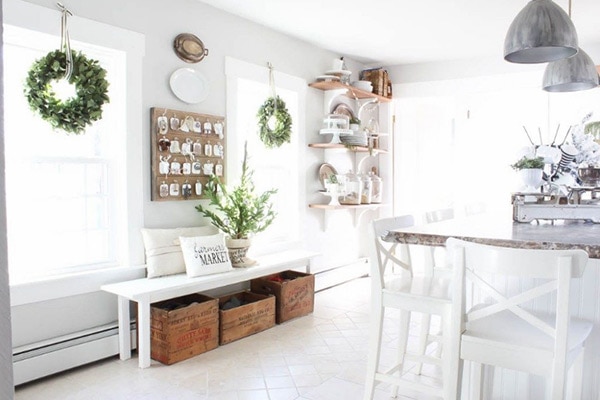 Farmhouse, or not, make your house glow with the warmth of the season.
Featured Image Source: MegyeriEva