Violet, the color of royalty, nobility, and power, is the shade most frequently worn by Queen Elizabeth II and was, for centuries, reserved for nobility only. This vibrant hue calls to mind musical icons like Jimi Hendrix and David Bowie. Perhaps purple is most notably showcased through the artist and icon, Prince. It is a color directly tied to him when in 2017, Pantone unveiled a new purple color, Love Symbol #2, in his name, a true princely color.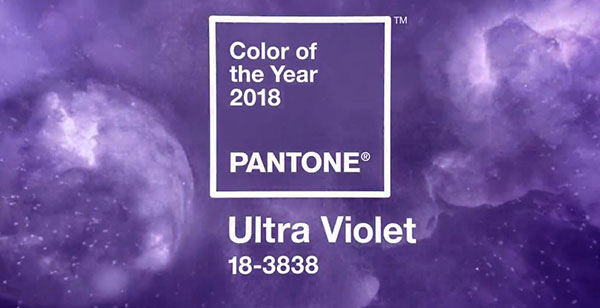 Every December, the design world waits expectantly to observe the unveiling of Pantone's Color of The Year. This year, Pantone curated Ultra Violet, a complex and contemplative shade of purple reminiscent of Prince's Purple Rain. This dramatically provocative hue "suggests the mysteries of the cosmos, the intrigue of what lies ahead, and the discoveries beyond where we are now"." As a color, purple combines the calming stability of blue and the fiery energy of red. Often used in reiki and meditative spaces, Ultra Violet is associated with the seventh chakra, the crown chakra, considered the body's connection to spiritual awareness and the gateway to the cosmic self and universal consciousness. Ultraviolet, as a color, is full of intricacies.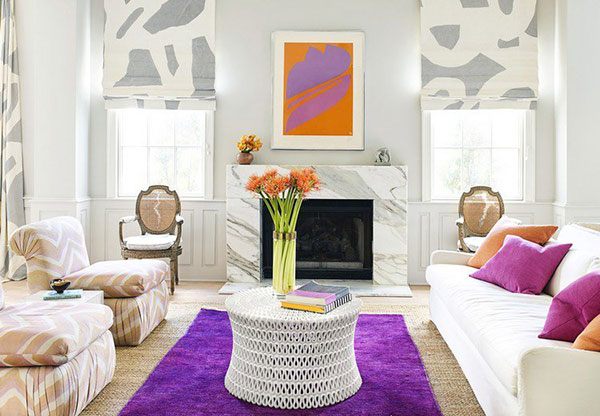 It is easy to speak of Ultra Violet in the abstract, weaving an image of everything this color represents and emulates. In life, application proves to be a much less romantic reality. Purple, when considering the endless spectrum of colors for use in everyday life, is a much more difficult hue to work with than its complimentary or contrastive cousins. I would like to share with you a few easy ways to introduce this cosmic color into your home.
Nature Inspired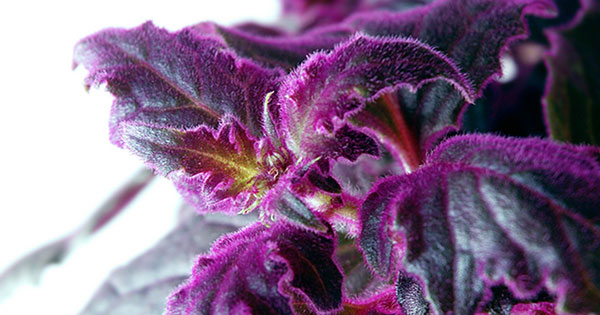 I am a huge advocate for plants in the home. Their beauty brings a bit of nature inside but this vibrant vegetation has many more benefits than just looking pretty. Plants help reduce stress and create a feeling of well-being. They improve air quality, lower background noise and increase humidity in the home. Did you know that research has shown that people are more productive, happier, and healthier in plant rich environments? Beautiful and good for your health? Sign me up! Purple is not a huge color contributor in the world of plants but there are enough options to fill both hands for indoor and outdoor use.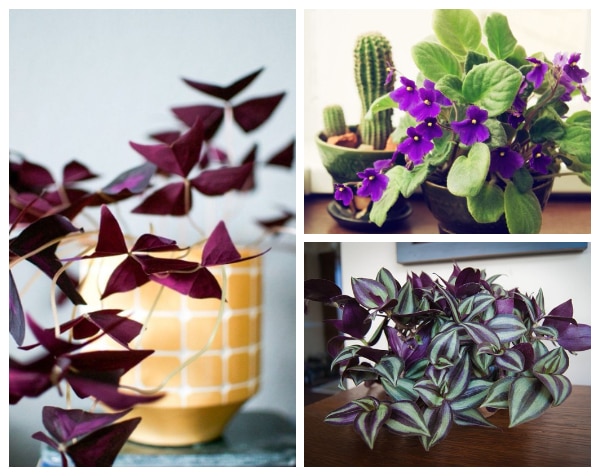 A particular favorite of mine since childhood is the African violet with its furry leaves and deep purple blooms. I remember being greeted by a small cluster of them every time I visited my grandmother's garden. She later gifted me with my own violet that lives on in my collection at home. I am also quite fond of the purple oxalis with its pinwheel foliage and wealth of starry blossoms. This plant is an exciting addition indoors where you can watch its leaves close at night and open in the morning. Finally, the spiderwort plant, a vine plant friendly for both interior and exterior use, is easily identified by its dark purple maroon coloring found on either the bottom or entirety of its leaves, depending on varietal. Purple plants shockingly please.
Fresh Florals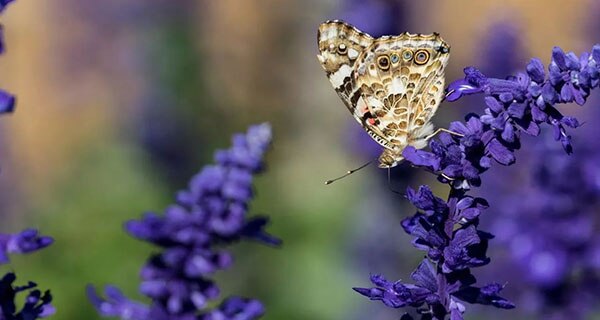 Keeping fresh cut florals is probably one of my must-have splurges each week, as there is something romantic and inviting about a bouquet of blooms gracing the kitchen island or entry table. They are the perfect way to add the finishing touch to a guest room and are always welcome as a housewarming gift. My favorite usage of purple falls to flowers, where their natural beauty is unmatched, even though the list is limited when compared to other colors.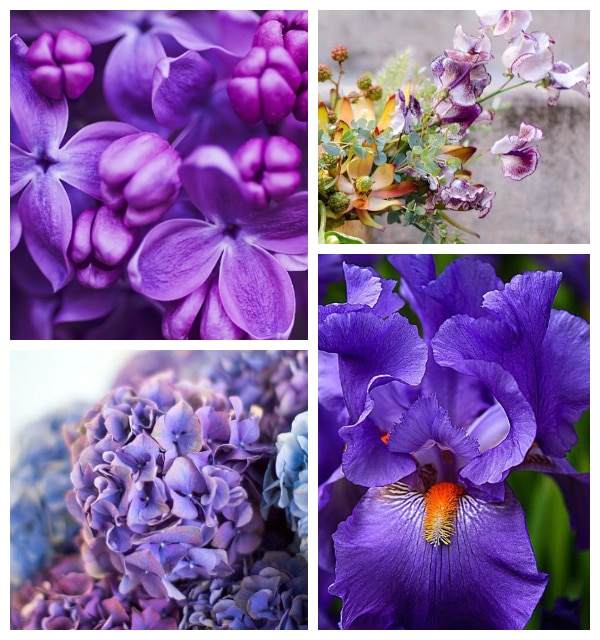 Whether you vase a bunch of tulips, cut a cluster of lilac from the bush, or go all-out purple in an arrangement of hydrangea, allium, and iris, pulling together a pleasing bouquet of purple is a surefire way to enhance your space with Ultra Violet.
Gone To Market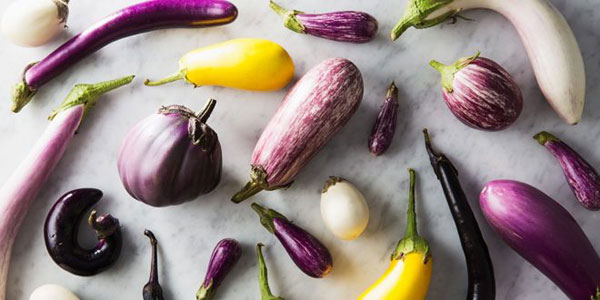 This may sound a bit unconventional for a décor blog, but I'm going to go there. Purple food. This CoTY is so grand that limiting it to just décor and fashion would most certainly be a crime, right? Plus, purple food is just so intriguing and unique. There's the obvious selection of figs, plums, grapes, aubergine (eggplant), and cabbage but what about cauliflower, carrots, asparagus, kohlrabi, and potatoes. Think, also, grains, like rice and wheat, and purple corn, which is a rich source of antioxidants and used to make purple corn flour. Why not purple tacos for tonight's fiesta?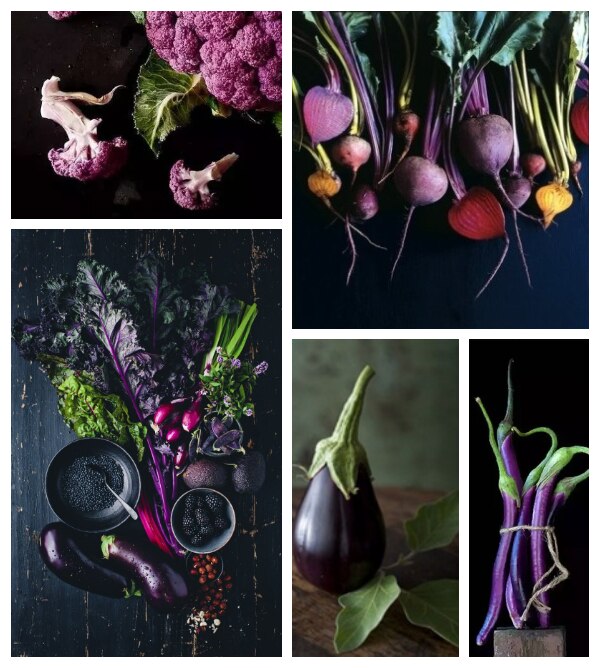 It's amazing what a little color can do to liven up the plate. Introduce a little to add interest or go all in with an Ultra Violet inspired meal.
Sacred Space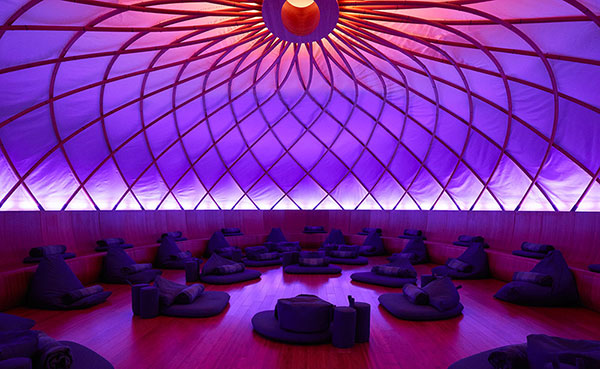 Due to its bold nature, deeper and brighter shades of purple prove to take more care when adding to the home than their soft pastel cousins, lavender and lilac. In most applications, I prefer to use these rich tones as an accent instead of the main focal point of a room, adding visual interest in bursts. I would suggest adding a bit of cosmic wonder with pillows or a throw blanket on a couch or a comfy top layer to the bed for just the right amount of Ultra Violet to keep in line with this year's color trend.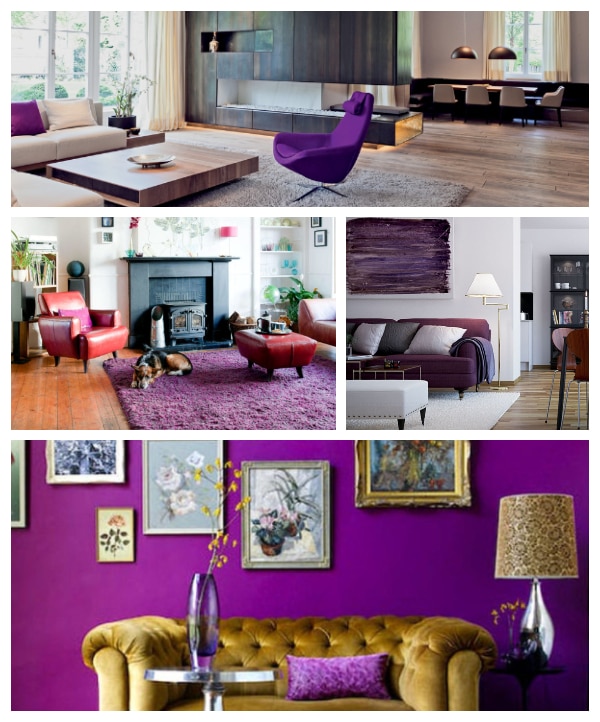 Simply adding an intriguing piece of wall art or a few violet serving dishes to your collection is a fun way to embrace Ultra Violet without completely committing. If you are looking for something a bit bolder without the full task of a whole room overhaul, adding in a deep hued rug, chair, or decorative bench may be the right fit. I find that thoughtful lighting or paint can create a sanctuary for meditation and mindful practice. I would recommend this type of application be utilized in an open floor space with lots of natural lighting or, contrastively, none at all. Both choices will give the desired effect of a sacred space; one bright and energetic, the other dark and calming.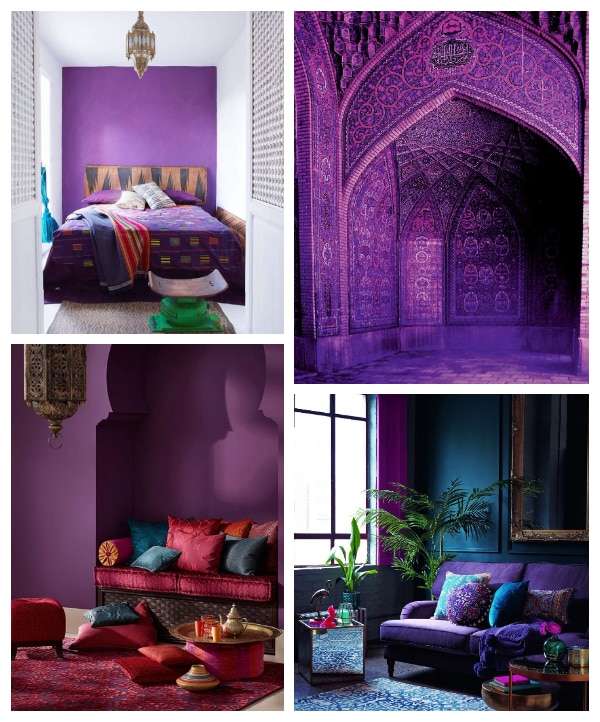 Paint creates an impactful change, ultimately altering the vibe of a space so it can be a little nerve-wracking to take the leap. The beauty is it is temporary and quick to cover in a coat or two, so if you are in love with Ultra Violet, take the plunge and know if you hate it or tire of it, just roll on another coat. It's only paint. Let's not forget window treatments. While a more permanent choice, window treatments in a diverse collection of purples are a fun way to frame out your view and add some elegance to any room. I love a good print and Primrose Periwinkle from our Boutique collection, available in both drapery and roman shades, is a lock for a beautiful purple addition to your windows without going overboard. We have a "Lavender Lace" mini blind or an ode to ultraviolet in a purplish shade, "Plum" in our Simply Chic collection.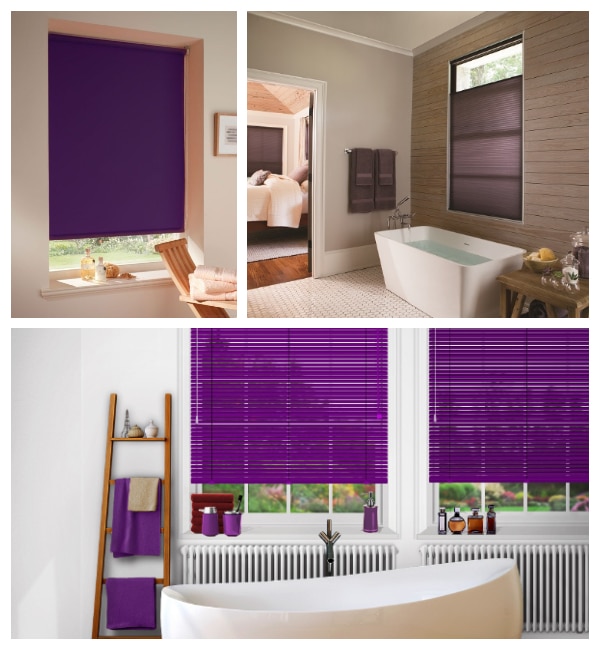 While Pantone's CoTY was originally designed to be a mirror for what's trending and coming in the world of design, the color team that researches and selects each special color have come to understand that it has become more than just color for design, but a reflection of what's needed in the world we exist in at the moment. It would seem that we are all in need of a bit of wonder and cosmic mystery in our lives to boost inventiveness and imagination. Whether it's a small bouquet at the door or a meditative space saturated in purple hue, Ultra Violet "lights the way to what is yet to come."