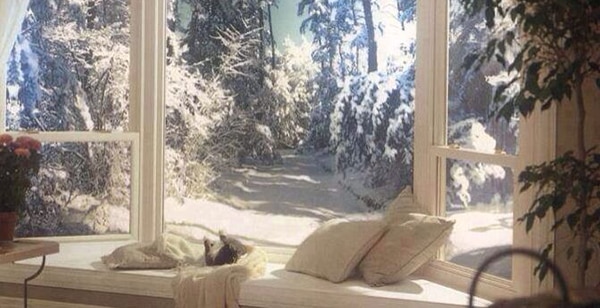 As we invite in the new year, kick back from the extravagance and fanfare of the holidays. Strive for peace and tranquility as a blanket of snow or a crust of ice settles over your home. Clear out the golds and silvers and raucous colors and search the quiet corners to soothe your burnt edges. One way is just to hum the mantra "simplify" as we burrow in for the winter. A favorite way of mine to warm up the cold is to simplify window treatments. See how these four ideas work for windows, but can also be a template to orchestrate a composed and smooth voyage through the chilly months ahead.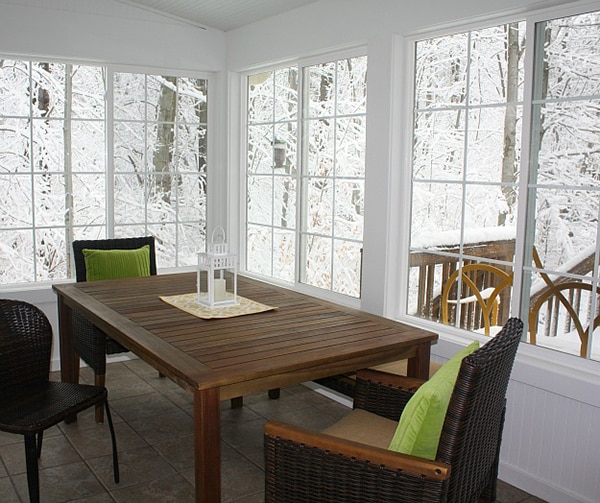 Keep It Straight and Smooth
Search for window coverings that mount inside the window frame to keep it minimal and crisp with no frazzled or ragged edges. You want your window treatments to be evenly and sharply encased within the window frame to create a sense of fluidness, with no bulky distractions. Choose wood or faux-wood blinds for their classic simplicity and ease of transitioning to any style, whether in a distressed light finish or the traditional wood stains. Roman shades can add some pizzazz and design flavor with soft folds that ooze comfort. Snug windows block out the light and keep out frigid days and nights.
Put It In Neutral
Coast through these solemn days with the calmness of neutrals as an antidote to the craziness we just left behind. Neutral colors on window treatments provide an easygoing background to all the other things going on in your home or in your busy life. A neutral bedroom, living room or family room always pleases and settles into any vista. Every style of window treatment will fill your neutral needs here. Wrap not only your windows in a covering of calmness, but throw on your shearling overcoat or faux-fur comforter and bask in the mellow and cushiony embrace of this natural palette.
To learn more about utilizing a calm, achromatic pallete, read our blog on Warm Home Neutrals.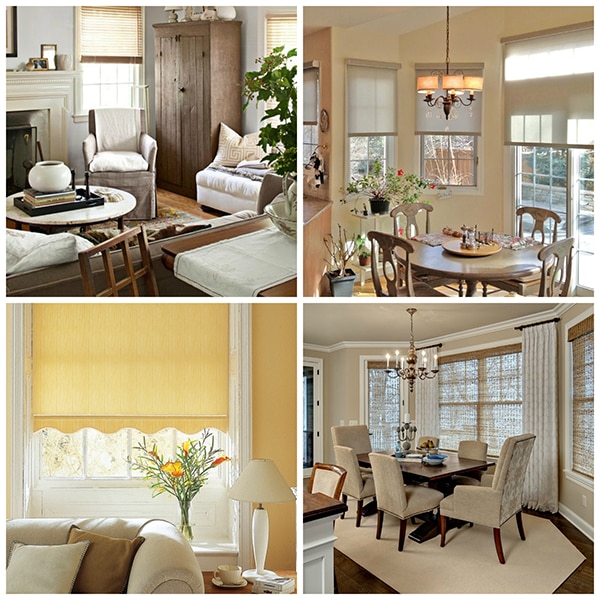 Play With Petite Patterns
Stay away from big and bold patterns that energize and enliven a room if you are soaking up the stillness of placid, non-confrontational days. If you love patterns, look for tiny designs on your window coverings to add minimal style with a colorful subtlety to create interest without detracting from your overall light design touch. Roller shades and roman shades are replete with colorful yet delicate designs and you can always find a perfect match.
Try On A Tailored Look
Are you the Katherine Hepburn kind of person who longs for the long and lean look with a trim and sharply defined line? Your windows can replicate that look, too, with panel track blinds which offer straight lines with a neat appearance, just like a bespoke tailored suit. Panel track blinds are a simple window treatment for large windows or sliding glass or patio doors and effortlessly glide back and forth quietly to give you the ultimate simplicity in large window treatments. You can also mount panel track blinds to the ceiling as a room divider to carve out a special quiet nook (we all need that)! Don't overlook these blinds as you strive for a whisper of a window treatment.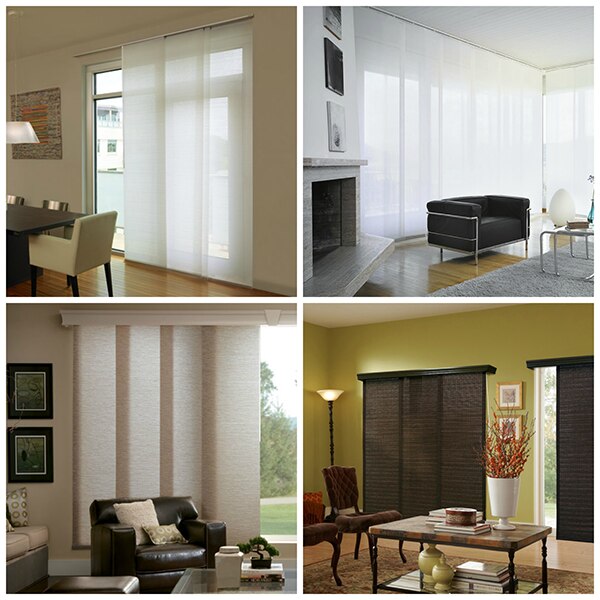 What is more traditional or classic than shutters? Simple wood slats, nestled into a frame, outline any window shape to fine-tune a room with clean lines and restraint. I always recommend shutters for their ease and sophistication to transition to a formal or informal style. For the ultimate in a discriminating and precise window treatment, you will find many shutter selections here at Blindsgalore.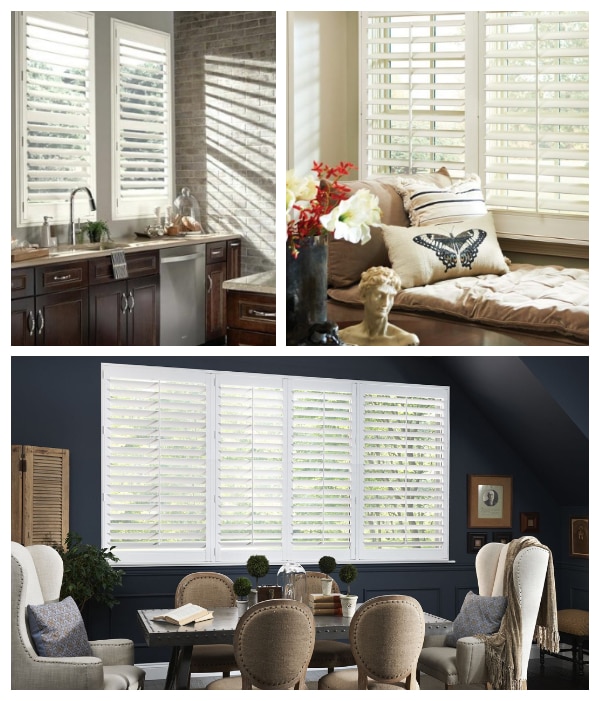 Subtle window treatments can frame a new view to carve out a serene spot of solace as we settle in for some mellow days. Indulge in the simple ways to be fashionable, comfortable, snug and peaceful.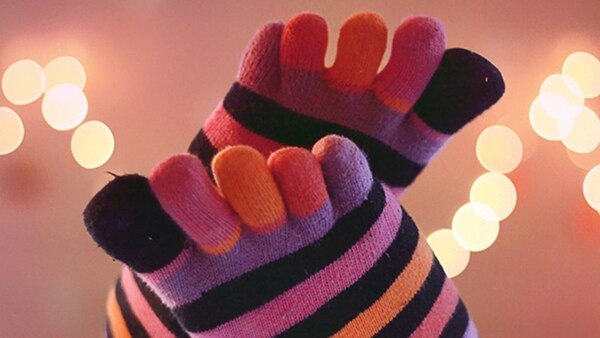 Featured Image Source: HD Wallpapers