The lazy days of summer have finally arrived. Made complete with endless lemonade stands, breezy cotton sundresses, cold watermelon, and the lingering smell of sunscreen, I love embracing this special season to the fullest. Is it just me, or are the most pungent memories created in the summer? This is most likely attributed to the long days, warm nights, and time spent with family and friends in your very own outdoor oasis. After experiencing a seemingly endless spout of "May Gray" here in Southern California, I am beyond thrilled to incorporate brand new touches to my patio and embrace the warm sun rays from the comfort of my own home. It's time to enjoy those cool breezes while dining alfresca in your refreshed outdoor living space. Spice up your backyard sanctuary with one of these five fabulous ways to summerize your porch for an inviting space to relax, catch up, or even just take a midday nap and get away from reality for a moment.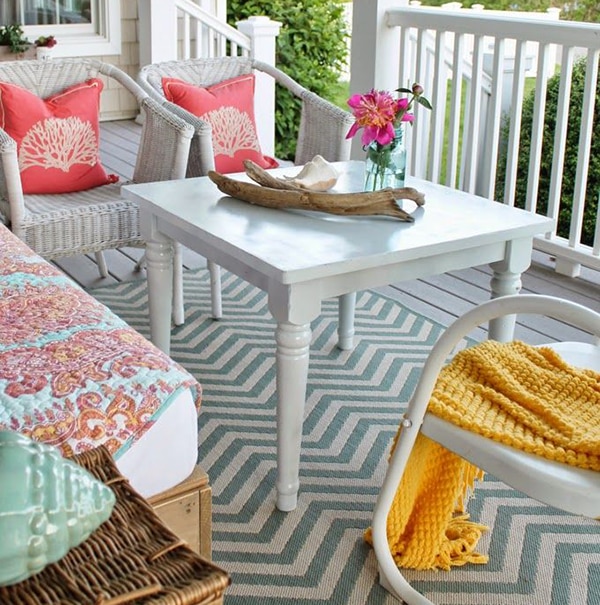 5. Swaying Swings
Comfy and cozy, I love the Southern feel that swings bring to a patio. I envision myself curled up with my son, his favorite book, and a fresh glass of iced tea swinging while the sun sets. That is what summer memories are truly made of! Visitors won't be able to resist kicking their legs back and forth, slowly rocking away in the swing. You'll be amazed at how much time you begin to gravitate outdoors for your brand new seat.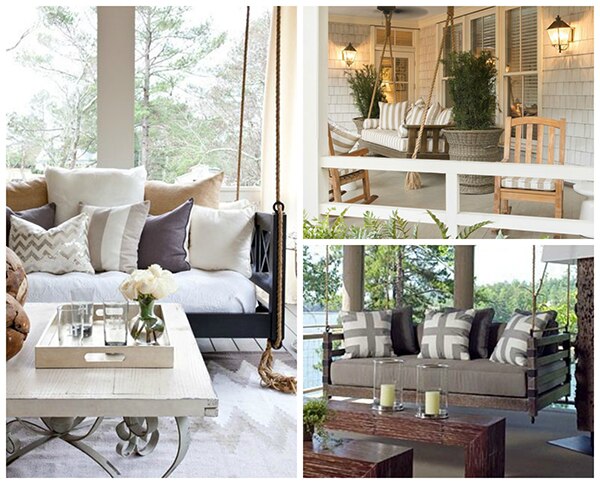 4. Durable Rugs
Outdoor rugs provide the same aesthetic appeal to your patio as they do a living room. Defining an area by adding color, pattern, style, and texture, they are also durable against weather elements that would otherwise shred your rug to pieces. A simple shake, sweep, and perhaps the occasional spot-clean is all the upkeep an outdoor rug needs. Affordable, too, it's truly amazing how the addition of a rug will transform your patio.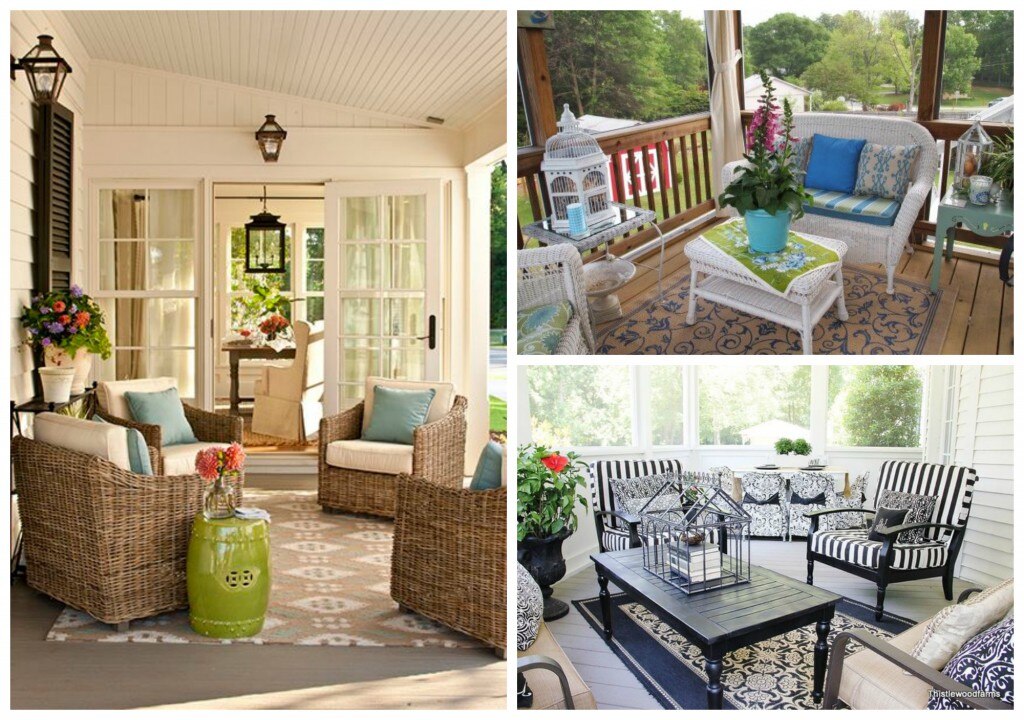 3. Bright Pillows
Patio furniture can be rather "blah" when coming home from the store. Without the addition of funky colors and patterns, your furniture will have the same boring look as everyone else, and who wants that? Play around with colors and patterns on your patio with exciting outdoor friendly pillows. Coordinate with accessories like your rug and cushions for a professional yet unique look. Plus – your brand new pillows will provide a comfortable seat during the dog days of summer.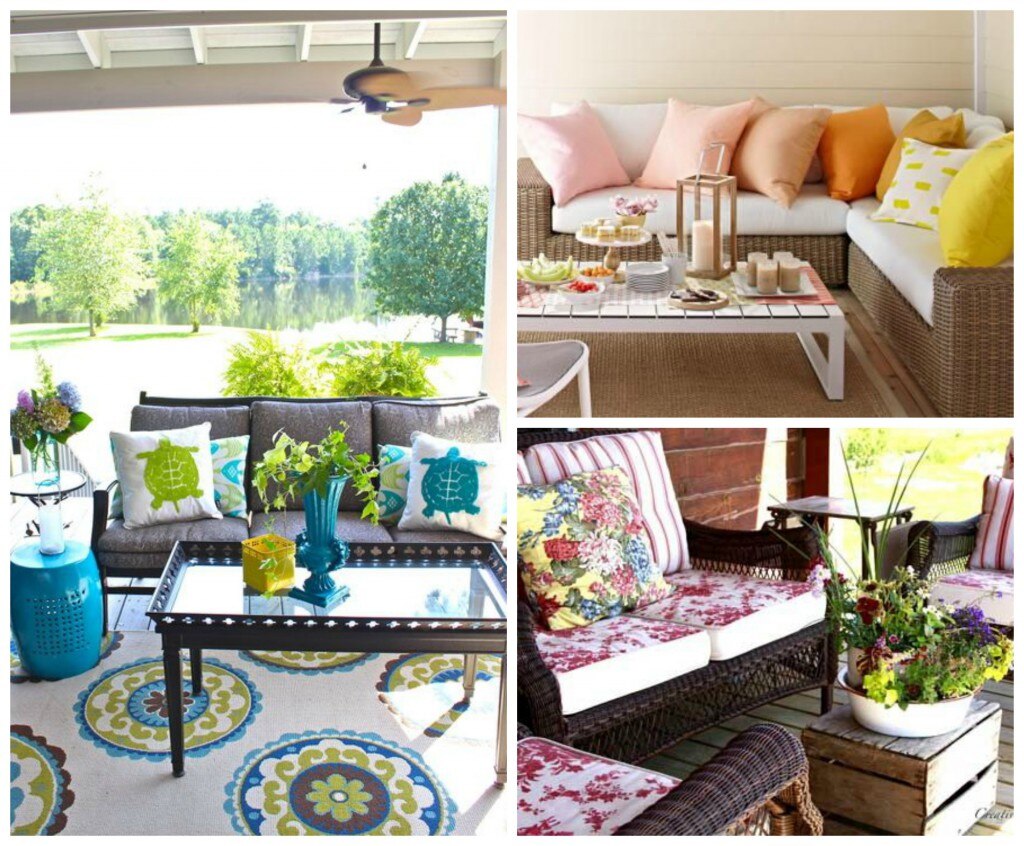 2. Cooling Window Treatments
Window treatments are not just for your windows anymore. Today, there are a wide variety of useful functions that weather-proof drapery and solar shades can provide for your outdoor oasis. With so many possible window treatment ideas, try using fun curtains to create a little privacy or incorporate solar screens to provide shade and protection during those blistering hot days. Both options can actually reduce the amount of incoming light, making the enclosed area significantly cooler. If your patio has no roof above, you can even purchase a shade sail that will block the sun from above.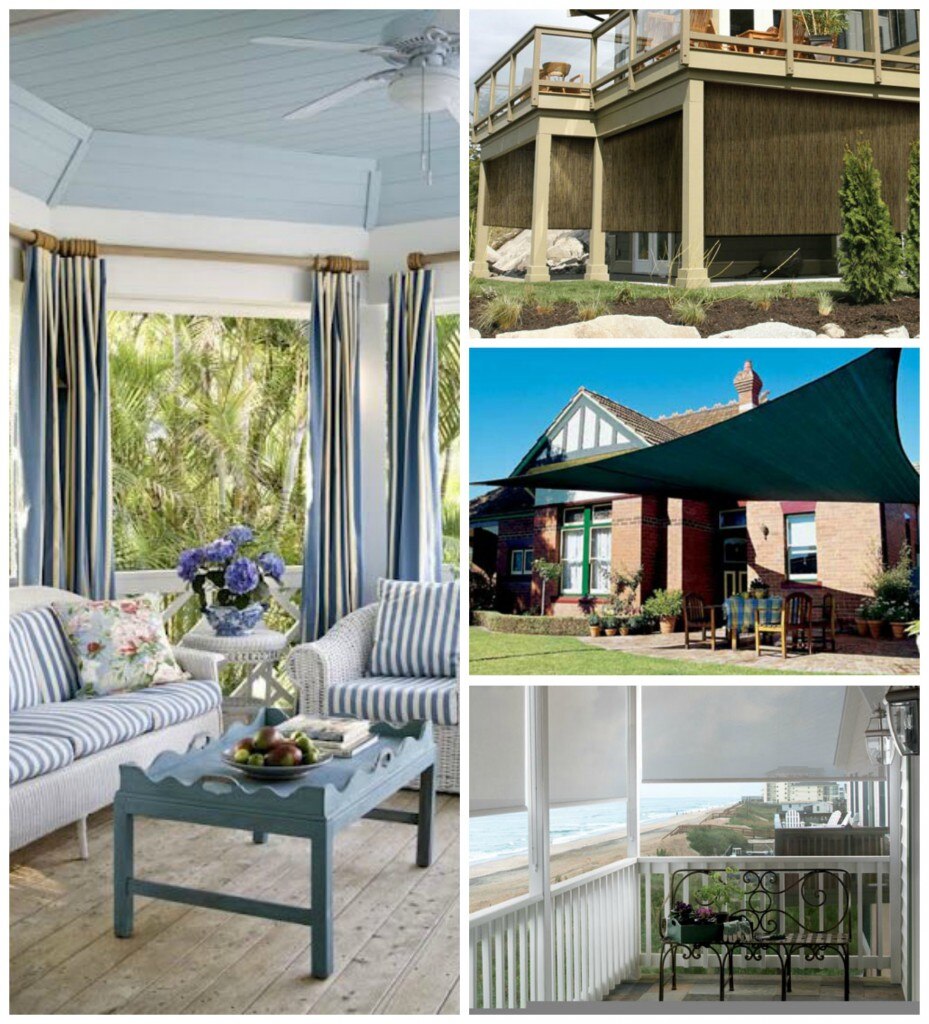 1. Hanging Hammocks
While typical patio furniture creates an inviting atmosphere for gathering with friends and family, a hammock adds character unlike anything else to your patio. Perfect for lounging around while chipping away at your summer book list or taking a refreshing nap, I love the weightless feel you get when hanging on a hammock. Trust me, no one can resist crawling into this comfy woven seat – your whole family will adore this addition.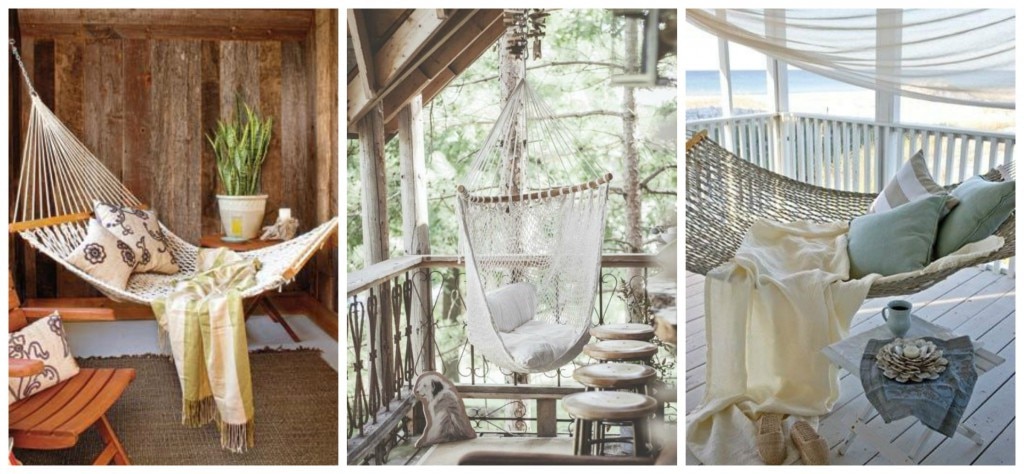 The perfect place to enjoy your morning coffee, have an intimate outdoor dinner, or share stories with loved ones, your patio is a space that connects you with the outdoors while still feeling safe at home. Summerize your patio today and enjoy the wonderful summer days ahead.