There's nothing more exciting than designing custom blinds and shades. Okay, maybe one or two things, but it's definitely up there. Think about it, this is your chance to give your home a complete makeover. Whatever your wildest dreams are for your windows – now is your chance to make it happen! I'm not just talking about choosing a nice color, either. Inside vs outside mount? That's basic. I want to teach you about the real bells and whistles. These are the gadgets that will completely change the way your windows work and have the power to turn a blind into your blinds.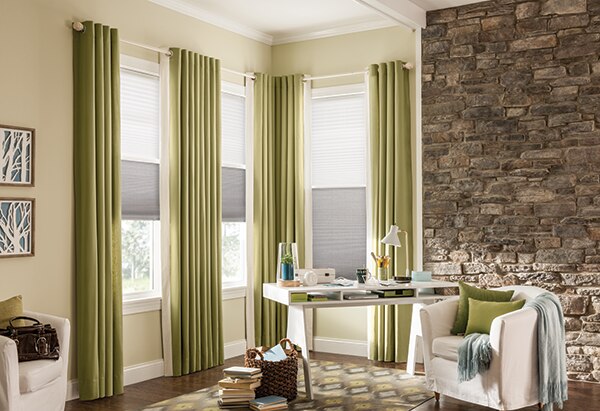 Complement your Covering: Lifts and Liners
The three biggest factors when choosing how your shade operates are accessibility, privacy, and safety. Obviously, adding motorization to your treatment is going to be the most beneficial option. Motorization makes it so easy you won't even have to lift yourself out of your couch – a simple click on your remote or smart phone will suffice. Also, motorized shades are naturally cordless so your window treatment will automatically be safe around children and pets. Of course, a standard cordless lift will always be a safe alternative, too. Another option is a continuous cord loop. This style of lift will smoothly raise/lower your shade with a single beaded chain that will always remain the same length – a perfect option if you're looking to make your large shade more accessible. Finally, for the greatest in flexible privacy and light control options, there's the top down/bottom up lift. A top down/bottom up window covering can be raised or lowered from the top or bottom of the shade, giving you light and privacy where and when you need it. Now you can show off your feet instead of your jammies when you step out of the shower, without missing out on any natural light. The right lift option can really raise your spirits as well as your shades!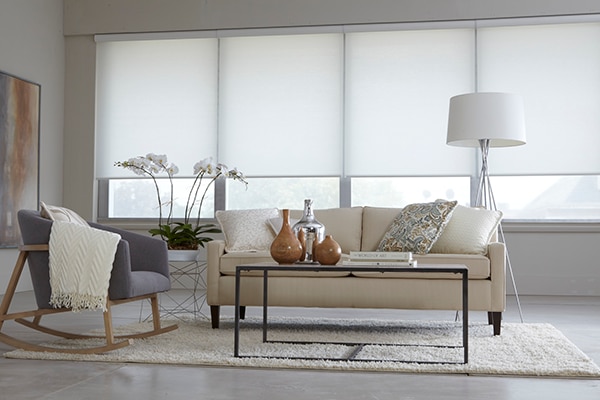 Liners are also a very useful solution if you're looking for even more light control and privacy options. For example, woven wood shades are made out of interlaced organic materials like bamboo and reeds that sometimes reveal a bit too much when backlit at night. If you were to add a privacy liner, you would still get to enjoy the unique woven textures, but the street facing side would be an opaque canvas that wouldn't let light, or prying eyes, peek through your shade. The neutral backing may also be helpful if you have to deal with a particularly picky H.O.A. You can also add blackout liners to your window treatments, which block out 99% of incoming light to create a quiet, serene environment in your home. These added layers will also add body to your shade and help to protect the material, and your interior, from damaging UV rays. Thermal liners, which help insulate your window, and water repellant liners, which wick away dust and moisture, are two more popular options available on some of our shades.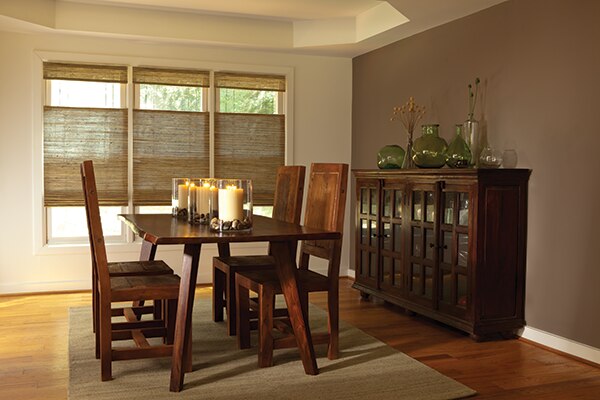 Bonuses for Blinds: Tilts and Tapes
Blinds are built differently than shades and because of that this, they benefit from a few unique customization choices. The individual, moveable slats on blinds can be tilted to dial in just the right amount of light or privacy. How you tilt these slats, though, is entirely up to you. Not only do you get to choose where you'd like to position your tilt control (right, left, or center), but you also get to choose whether you'd like to operate them with a wand or a cord. While they may be untraditional, many customers now prefer pull cords for a more uniform appearance. Pulls will also usually help the slats on your blinds close tighter.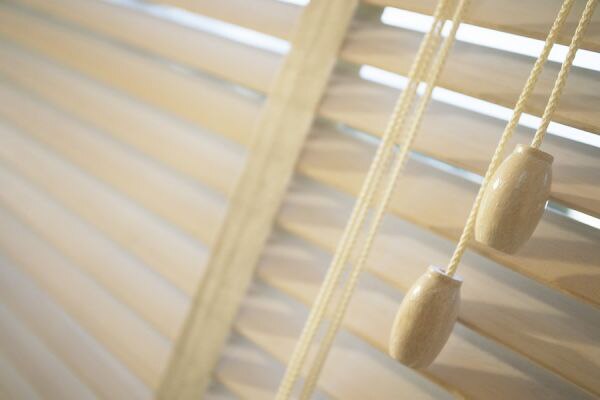 Decorative tapes are another option you may notice when buying your blinds. These are colored or patterned bands that hide the route holes and cords on your horizontal blind for a distinct decorative touch. Adding a tape to your treatment can offer either a traditional look or, if you choose a strong pattern, it can help create contrast in your décor. These decorative tapes are similar to the edge bindings available on some of our woven shades or the ribbon trims on several of our roman shades. As I mentioned, these tapes will cover the route holes on your slats which will also increase your privacy and light control. Form and function – what a bonus!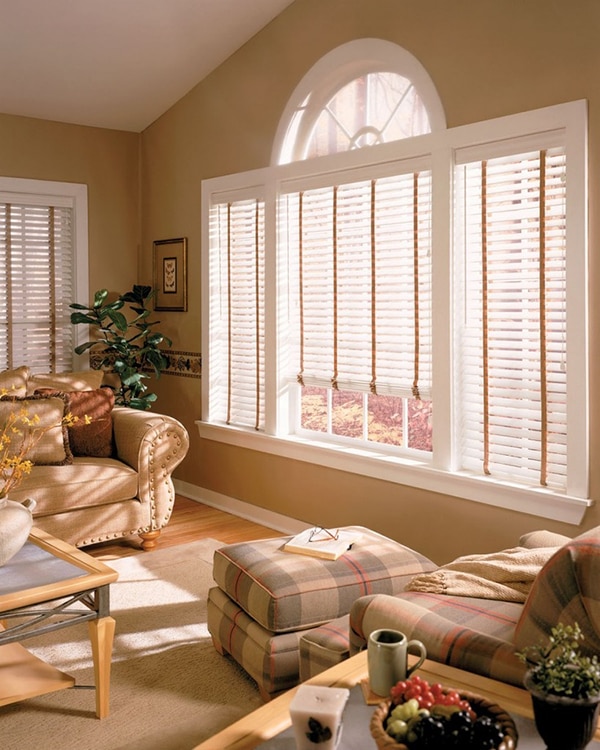 Cap it Off: Valances and Cornices
Looking to put the cherry on top of your already delightful window treatment? A decorative valance or cornice board will instantly create a stunning focal point and act as a compliment to your designer décor. Valances and cornices can be either wood or fabric, and are available in a variety of eye-opening colors and inspiring patterns. They're an ideal addition and are able to work anywhere, from formal settings, like a dining room, to more playful environments, like your child's bedroom. Valances also serve another important purpose as they will naturally hide your drapery hardware behind their stylish appearance. That means nobody needs to know you have an outside mount or see all of the holes you've drilled into your walls over the years. Instead, everything will be covered up behind a tailored exterior, completed with your designer touch. On roller shades, you'll have the option of a cassette valance which is a modest, curved valance completed with a strip of fabric that matches your shade.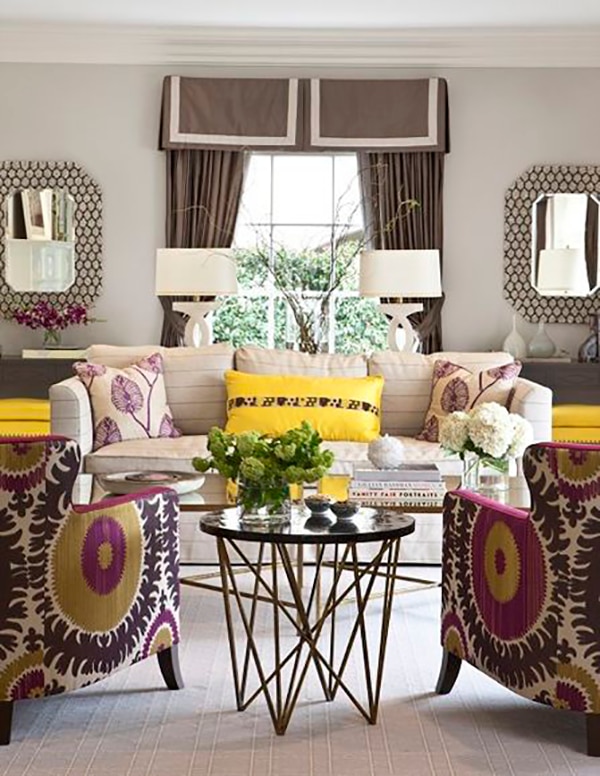 All of these options are sure to add some extra oomph to your window treatments. Think of them as the accessories that really tie a look together; like a patterned scarf or jeweled, chunky necklace. These gadgets are able to add texture, detail or, best of all, intrigue. Whether you're making a functional design choice, or simply an aesthetic one, these customization choices are crucial when it comes to personalization. Your windows deserve the look you love, too!