I have been following Emily Clark and her inspirational design blog for as long as I have been here at Blindsgalore (12 years, wow)!  Emily's blog is accessible, fun, and casual. She makes design projects so approachable as her decor ideas don't require a big budget or "super decorator" skills. Just like me, Emily believes that making your home brighter and happier is just a few steps away.  All you need is just a little push with some small ideas that can make a big impression.
Emily wanted new blinds for a couple of rooms in her home and Blindsgalore was ready to help her redo her windows with new tailored roman shades, outfitted in a stylish edging for a sharp tailored look. Roman shades are so classic and offer the luxury of drapery with a clean look that softly outlines the window. Emily also chose cordless, as with five children in her house, we made sure there were no dangling, enticing cords. A blackout liner sealed the deal for peaceful and restful sleeping. Roman shades are more popular than ever for an affordable elegance that is carefree and beautiful. Once you look at this blog, you will see how new window treatments can change and enhance your view of stuffy window treatments.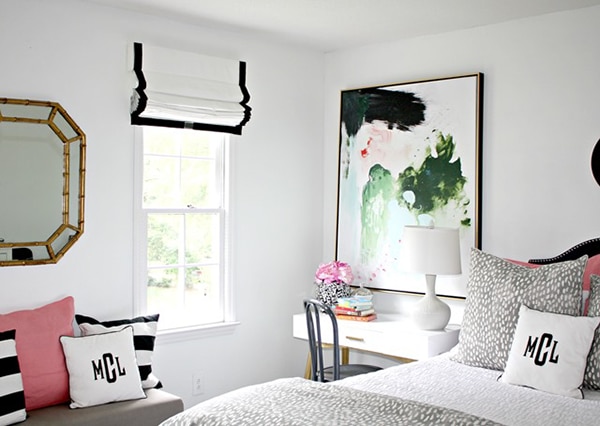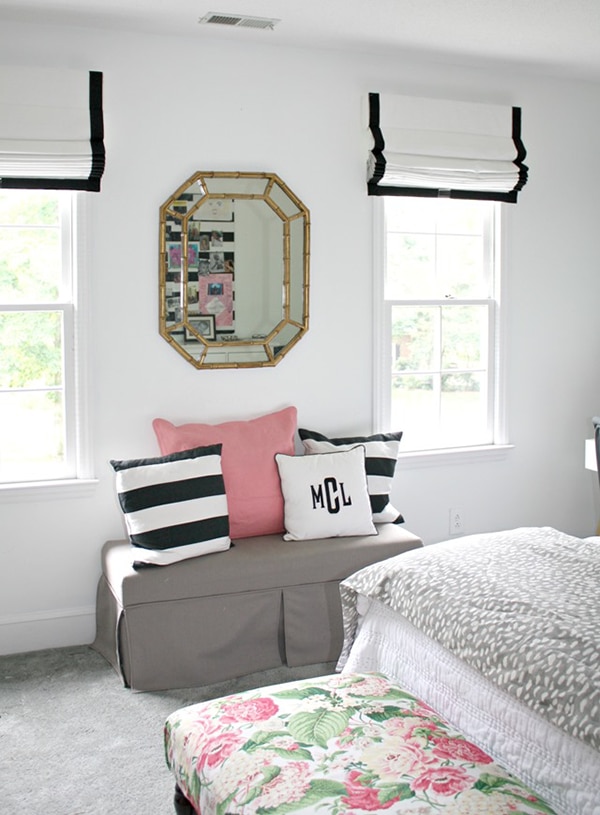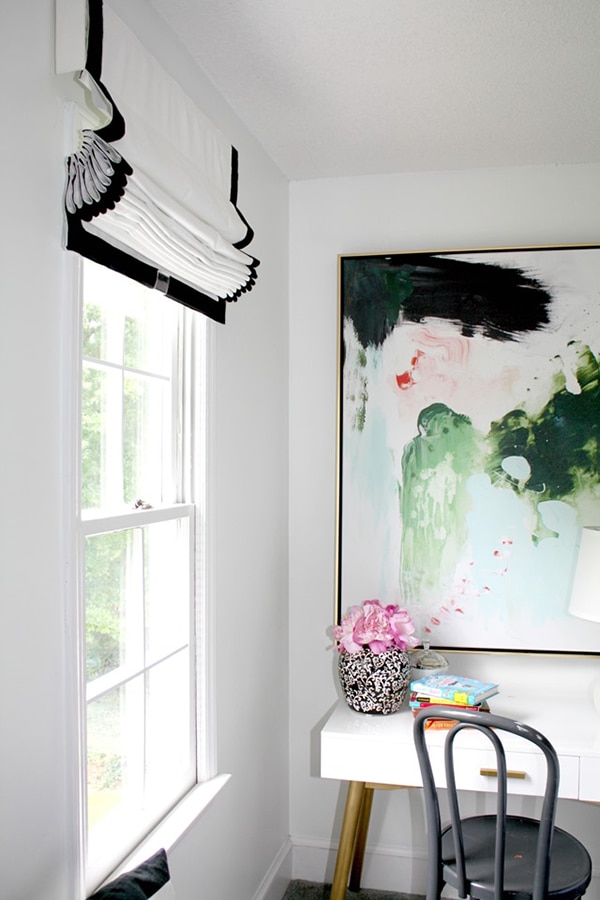 Don't be afraid to take the plunge to see how new styles are chic and modern and consider all the new ways you can refresh your windows in a myriad of styles, colors and fabrics. Blindsgalore has everything you can imagine and our online design experts are here for collaboration should you need that extra push. Let us help you see new possibilities for your windows. Your home is your story to fill with what you love!