Blue. It's the evening sky and the vast sea; a timeless and enduring color that symbolizes trust, wisdom, intelligence, truth and tranquility. Of all colors, blue is the most popular in the world and most liked by men and women equally. The color evokes imagery of blue jeans, summer, and endless twilight.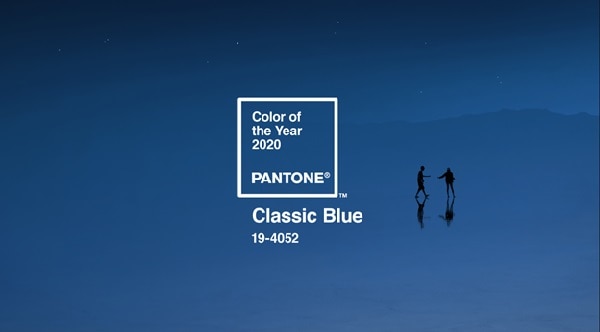 Each winter, on the second Friday of December, the design world eagerly awaits the unveiling of Pantone's Color of The Year. This year, Pantone curated Classic Blue, whose "reassuring qualities highlight our desire for a dependable and stable foundation on which to build as we cross the threshold to a new era." As a color, blue falls between the healing nature of green and the powerful vibrancy of purple. Often used to promote spaces that are thought provoking and conscious, Classic Blue re-centers our thoughts to encourage reflection and expansive thinking and perspective.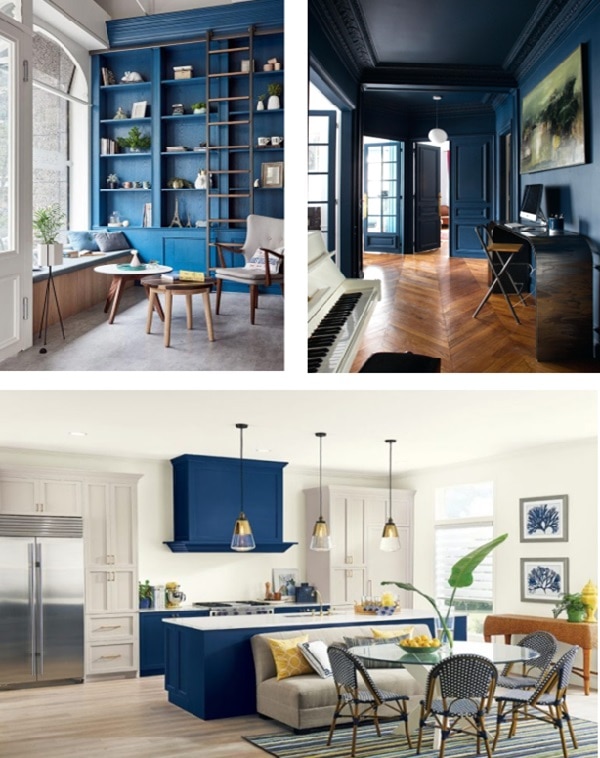 As a designer, I find Classic Blue to be aptly that, classic. It is a hue that is timeless and reliable, varied yet familiar and neutral, making it easily introduced to a broad scope of styles. While many can, and do, say that this color is boring, basic or bland, I respectfully disagree. There are so many unexpected applications that can be utilized by this color to keep it fresh and modern. From decorative accessories and pops of color to paint, the options are varied and bounteous.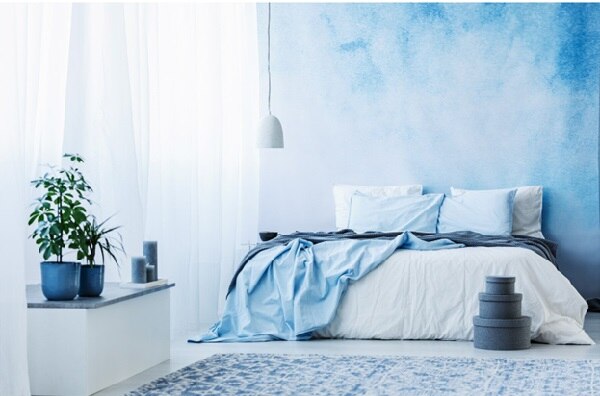 Classic Blue has positive effects on the mind and body. It invokes a restful energy and can assist the body's production of chemicals that are calming and exude tranquility. "Classic Blue provides an anchoring foundation. A boundless blue evocative of the vast and infinite evening sky," notes Pantone's executive director, Leatrice Eiseman. This may be the primary reason blue is such a popular bedroom choice. Who doesn't want to sleep in a room inspired by the night's sky? Bedrooms are the perfect space to awash paint, floor to ceiling, creating a dark, comforting space that absorbs light and encourages a restful sleep. Full saturation not your thing? Layering shades of blue throughout the room in tandem with white will guarantee a "spa-like" look and build a relaxing sanctuary in which to dream.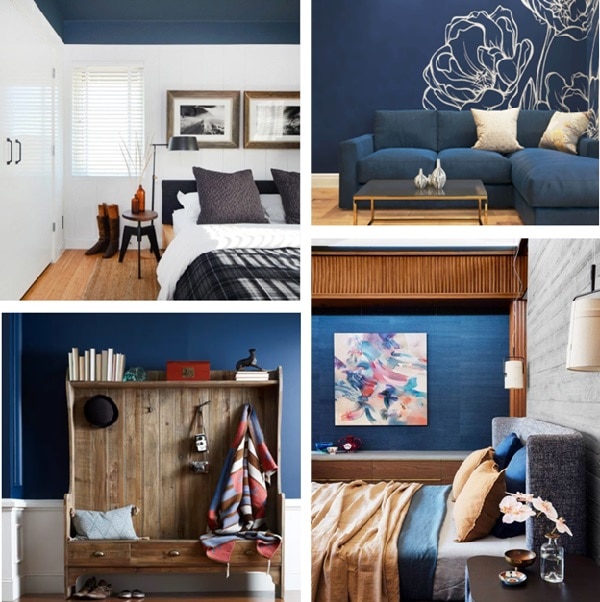 Thought to induce calm and convey serenity and peace, this traditional color instills confidence and inspires devotion, loyalty and connection. It's an obvious choice for bedrooms, bathrooms and areas of relaxation in the home but what about everywhere else? Liven up the living room with tone-on-tone color and saturate the space in the blue. Poke fun at tradition by leaving walls white and painting the ceiling. For extra drama, select at high-gloss finish for your paint. Textured wallpaper is another unexpected choice that adds color and dimension.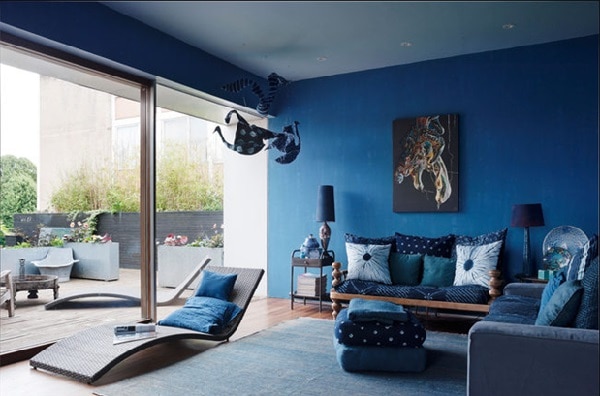 One of my favorite trends in interior decor, and equally as dramatic as painting a ceiling, places focus on framing, casing and doors. When painted in contrast to the walls, this bold accent design provides a strong statement for the space, like a carefully chosen piece of art would. This minimal application is eye-catching when carefully utilized.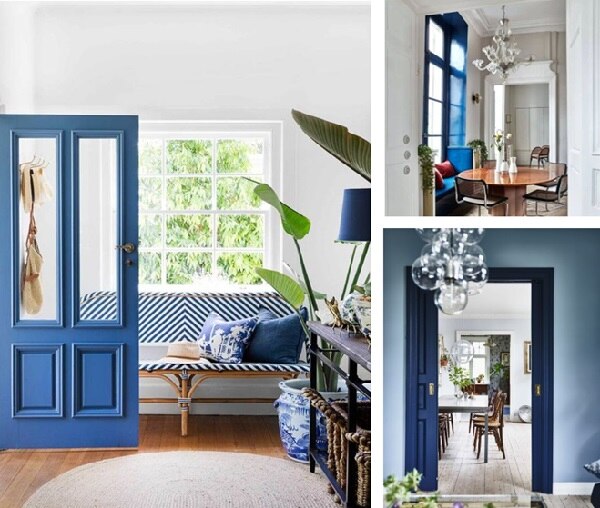 Color pop. It's those little, or big, accents in a room that immediately draw the eye and add intrigue. While blue may be primarily used in large scale application, such as paint, it also plays well as a secondary feature. Decorative accessories, like vases and pillows, are a wonderful way to add this year's color without a more permanent commitment. If you are in love with this hue, a sofa, accent chairs or entryway bench are a punchy accent that serves as a functioning piece as well.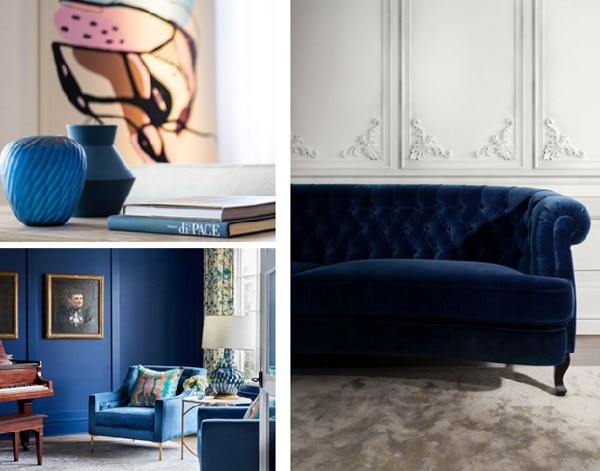 Not to be outshined is our passion project, window treatments, and this year's color of the year doesn't disappoint. Classic Blue is the perfect hue to add to windows, modern enough to refresh but traditional enough to not be outdated in a year. I prefer this color draped on windows with fabric; roman shades and drapery both do nicely.
For a modern look, I suggest a clean faced roller shade. With its minimal profile and broad fabric selection, sourcing solids and patterns is a snap. Finally, for an energy saving option that is as multifunctional as it is practical, cellular shades are a sure fit. I personally enjoy a top down, bottom up option, where I can reap all the benefits of privacy but also enjoy a view and sunlight by lowering the top half of the shade to let light in.
Some of my favorite "blues" from our Blindsgalore collection might inspire you for a new "blue do."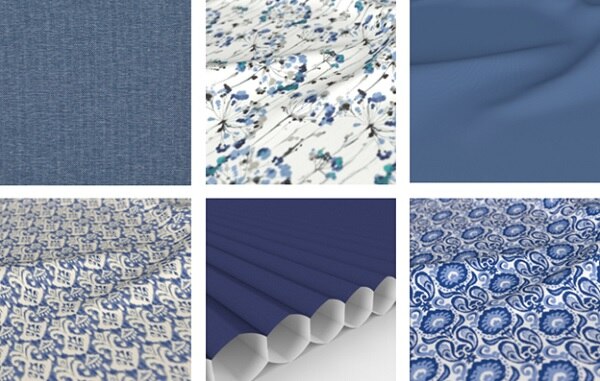 While Pantone's CoTY was designed to be a mirror for what's trending and soon to come in the world of design, in recent years, color experts have come to understand that it is more than design, it is a reflection of what's needed in the world we exist in at the moment. Leatrice Eiseman, executive director of Pantone Color Institute, said it best, "We are living in a time that requires trust and faith. It is this kind of constancy and confidence that is expressed by PANTONE 19-4052 Classic Blue, a solid and dependable blue hue we can always rely on".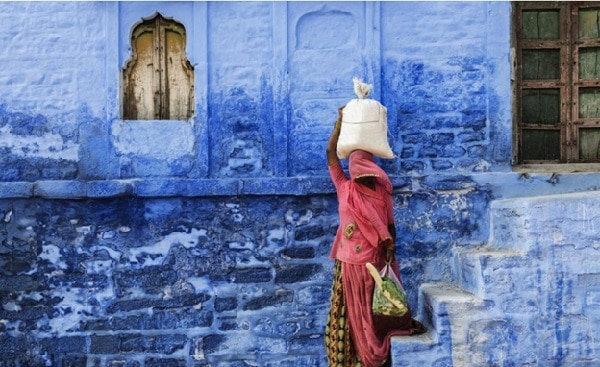 Featured Image Source: Happy Modern