Texture adds visual interest to a room. It creates depth and introduces an element of design that is appealing to our senses, both visual and tactile. When combined with a décor application as substantial as window treatments, the impact on a space is significant.
I personally love to use curtains to "warm" up minimal design, create a cozy space, or give dimension to a room. Read on to see a couple of different ways to elevate your space with texture.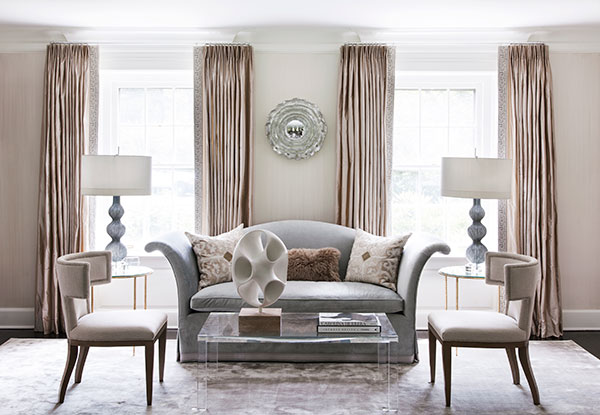 There are three types of texture in curtains; visual, tactile, and amplitude. All three have their own way of expanding beyond basic duck canvas cloth drapes to create a personalized touch for your windows.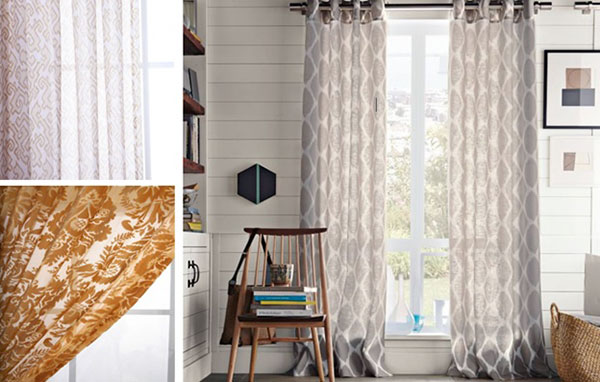 Visual texture, like a photograph, is seen but not felt. Utilizing pattern is a great way to inject texture into a room, while still maintaining a flat surface, and is well suited to design where the tactile focus is better directed to furniture and decorative accents. Visual texture can also be found in burnout and jacquard fabrics, where the pattern is woven into the fabric instead of printed or embroidered. Jacquard sheers are a particular favorite of mine because they work well in a multitude of design styles and are an ideal layering option.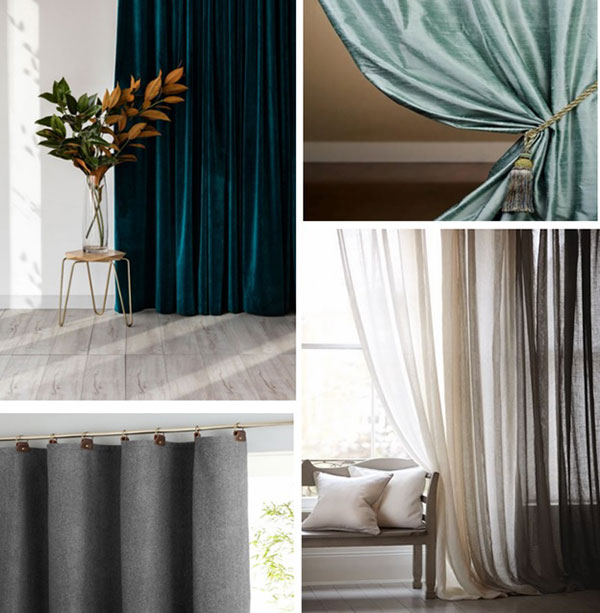 When most people discuss texture, they are speaking of the tactile kind. Textured curtains can add immense amounts of depth to a space and an extra heap of warmth, literally and figuratively. Their lifted weaves and velvet piles are the perfect complement to rooms that are in need of a little more oomph and a bit more personality to elevate design. Velvets are a great example of tactile curtains. They add decadence and an air of luxury to design that can't be found in other window treatments. Wool, raw silk, and linen weaves are also wonderful ways to raise a room's status from drab to fab. I was an instant fan the first time I saw Belgian linens. Their relaxed drape constructed from the finest fibers conveys an elegance without being stuffy. I find they are a great fit from coastal to contemporary design.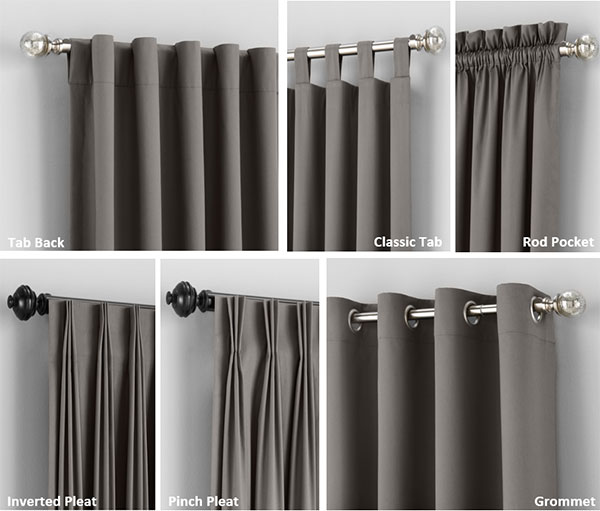 I consider drapery headers the final factor that plays into adding texture to a room. With at least dozen styles available, it can easily be the most overwhelming style decision made when shopping for curtains. The type of header you choose for your window is directly related to how much volume you are comfortable with your personal style. Like visual texture, volume is another type of texture that is not tactile in nature but can impact design just as fiercely. The generous waves of a flat fold and the lavish structure of pleated curtains introduce drama and draw attention, while subtle ripples in a curtain with grommet or tab top headers allow the fabric of the drapery be the star. While all headers can accentuate a room, the style selected depends on two things: the level of desired drama and the core design of the space. I use this simple rule for the majority of my designs. For minimal, modern, contemporary and Scandinavian design stick to tab back or grommet headers. For all other types of design, the choices are open to personal preference and what fits the space best.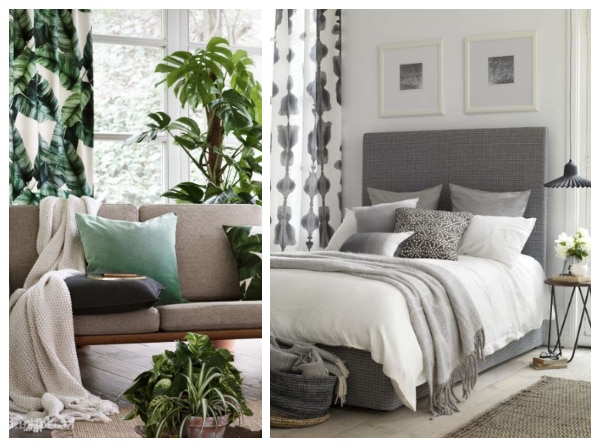 I'll leave you with a few quick cheats when choosing curtains to add texture to your space. If your room is modern, midcentury, minimalistic, contemporary, or Scandinavian, I recommend grommet or tab back curtains of the visual variety. You say your design style is more traditional, rustic, bohemian, or shabby chic? These cozy spaces are perfect for tactile fabric curtains. Match them with any header style to give your room a boost. These are not hard and fast rules. I believe that personal style should always win out, but I like to use them as a guideline whenever I'm feeling stuck. Remember, the way your space feels can depend heavily not only on the obvious choices of wall color, flooring, furniture, but on the little touches as well. Consider the type of fabric and the header on the curtains as a starting point and the decision making will flow much easier.
Fabric curtains fill up a room with a warmth of luxury.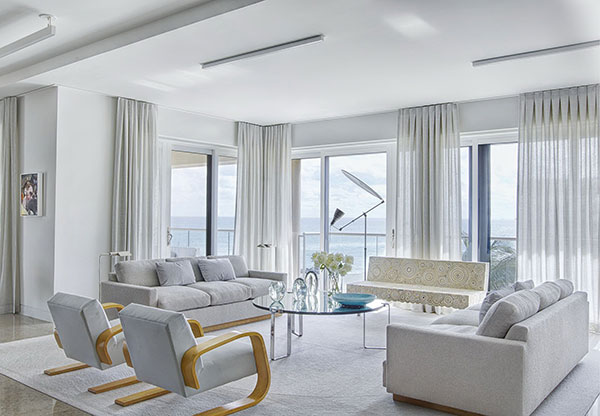 Featured Image: Yandex