We love summer, expectantly awaiting its brilliant arrival, which then seems to disappear in a flash before the popsicles are made, the garden is planted and the beach picnics are planned. Is there a way to keep that "summer loving feeling" from vanishing like the fireflies? I have a few flourishes to transform your home into an oasis of sunshine, sandy shores, sparkling nights and jungle fever. Here are 6 instant and easy ideas to "summerize" now.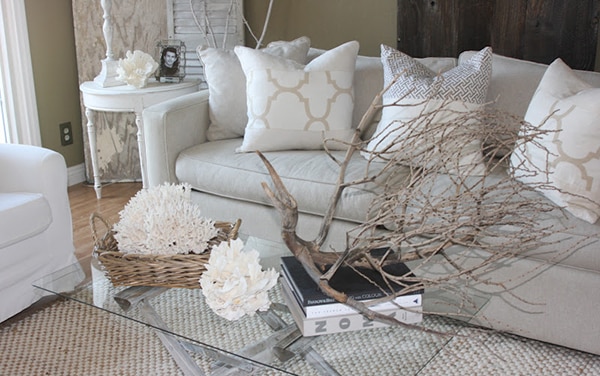 Sea Colors
Blue always ranks as everyone's favorite color, but seek out the calming sea colors of azure, vermillion and cerulean. Just think of softly rolling beach waves, that perfect cloudless summer day or a hillside full of bluebonnets. Replicate this feeling with blue pillows, a plush throw or a grouping of blue abstract paintings or photographs of the ocean or mountain lakes in this serene hue. Wash a wall in your favorite shade of blue. Clear pools of blue always soothe.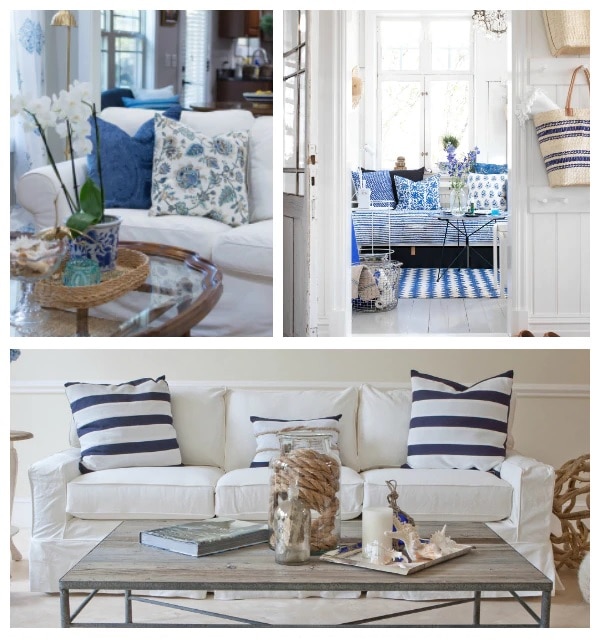 Bright navy is another way to go with blue for the snappy nautical feeling that instantly makes me think of stripes to imagine life on a boat. This deeper shade of blue is always traditional, smart and tailored but transports us far away from the ordinary. Whatever blue hue is for you, be "blue-tiful." I never get tired of my blue striped roman shade in my office that doubles as a bedroom while my new baby grandson naps.

Z
Tropical Plants
Big green plants are trending now as in a jungle of greenery spread from top to bottom, but large, leafy exotic plants are trendier than ever. The larger the leaves the better for inducing the jungle vibe. Fiddly figs and big palms thrill our rooms with a "get-away" promise. Extend this "wild" feeling to tablecloths, placemats and dishes. Pluck some large fern fronds or a big elephant ear shoot and tuck into vases around the house. A grouping of Bromeliads with their showy foliage leaves in strappy leaves of bright colors or banded stripes are low maintenance, but strikingly tropical and Mai-Tai inducing.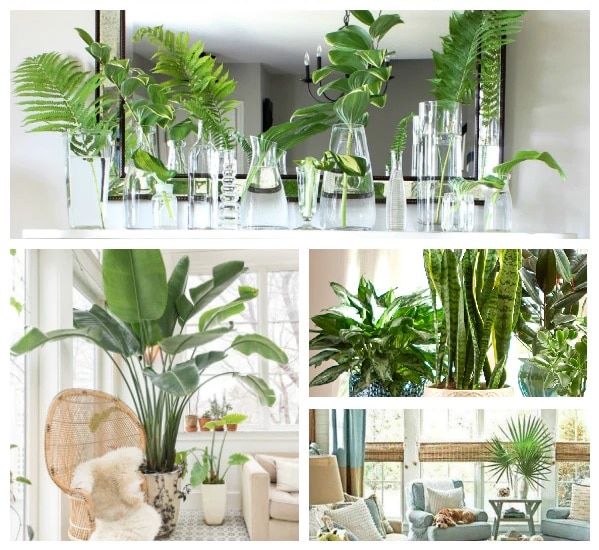 Citrusy Splashes
If pops of color in bright yellow and orange sing the harmony in your summer song, splash this spunky shade in big or little ways. Brighten up the kitchen with new dishtowels or a yellow teakettle, or do you have your eye on the new KitchenAid Yellow or Orange Sorbet Artisan Mixer?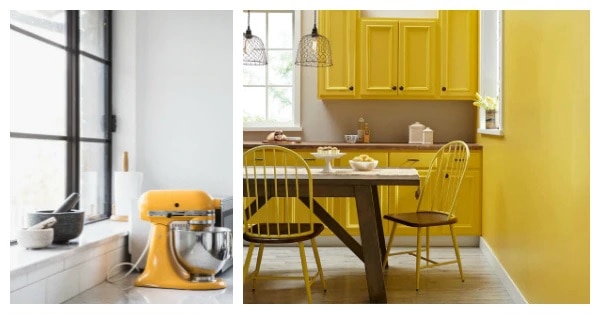 Now, you will need to change out that frumpy kitchen window shade for a zesty Simply Chic Lemon Drop roller shade or a roman shade. Surely sunshine on your windows will put some sunshine in your pocket. If you like patterns, Simply Chic Pinwheel Butter Cake or Trellis Dairy roller shades will put you in a happy mood. If you love a softer look on your windows, Bali Sheer Shades in Grafton Custard will mellow any room. To complete the look, paint a flea market chair in a glossy yellow hue and add a bright bouquet of sunflowers or poppies.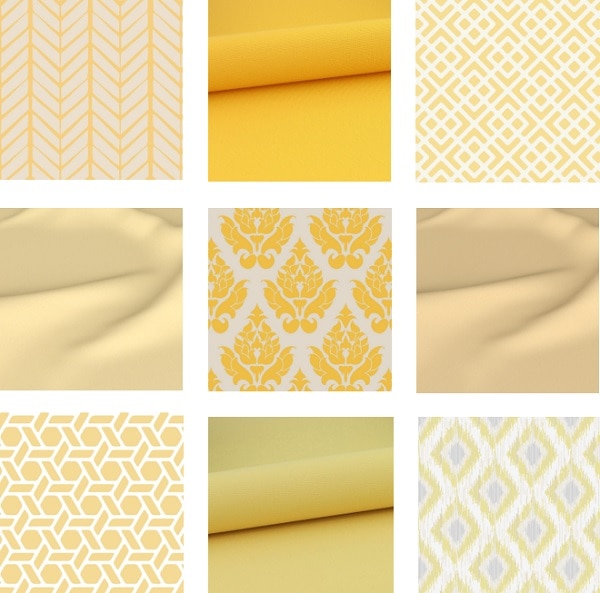 Naturally Neutral
For a more peaceful feeling, create the ultimate summer beach scene with seashells, coral, antique buoys and driftwood for a "vacay away at home." For coastal inspiration, check out any of the home décor catalogs which are stuffed with every imaginable idea to imitate this hottest coastal summer trend – on pillows, dishes, napkins, dishes, garden stools and patio extras. My favorite and simplest way to add a bit of this special beach flavor is to find a large seashell and pack it tightly with a variety of unique succulents. Be extravagant with the size for that is all you need for this summer seascape. Who needs expensive details when simple is supreme.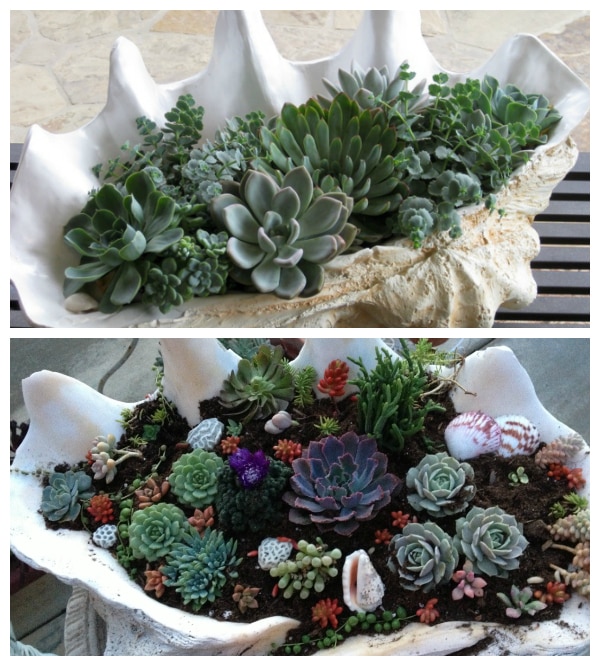 Bright Prints
Are your walls looking drab and dull? Switch the out-of-season wall art for something cool and summery with a pastel vibe or if you need to infuse some excitement, try some pops of color. You can always do some quick DIY art projects. Here are a few fun ideas for some summer fun for you and your kids.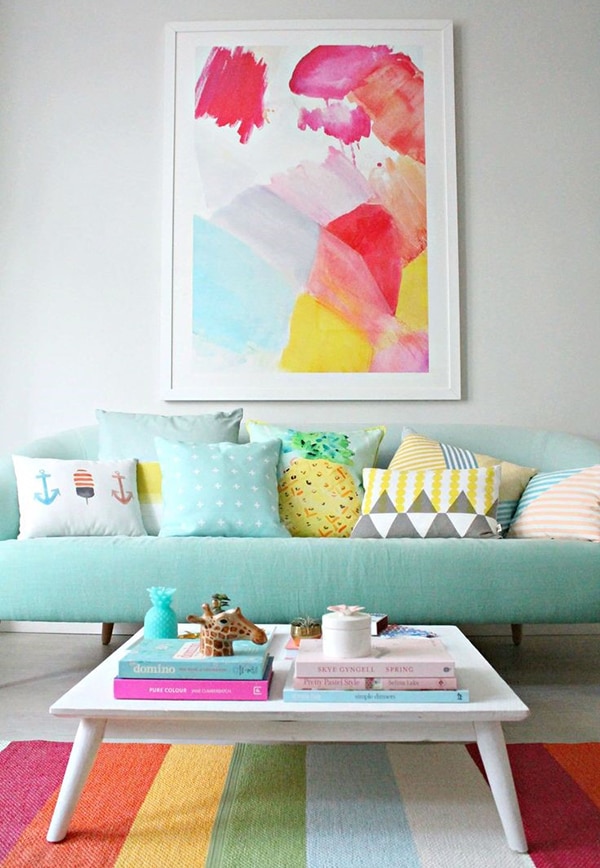 Create an ombre acrylic striped painting with the colors of your summer style.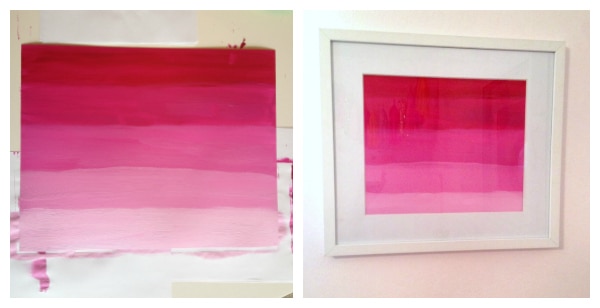 Scour for some old maps and cut them up in different sizes or shapes and collage on the wall.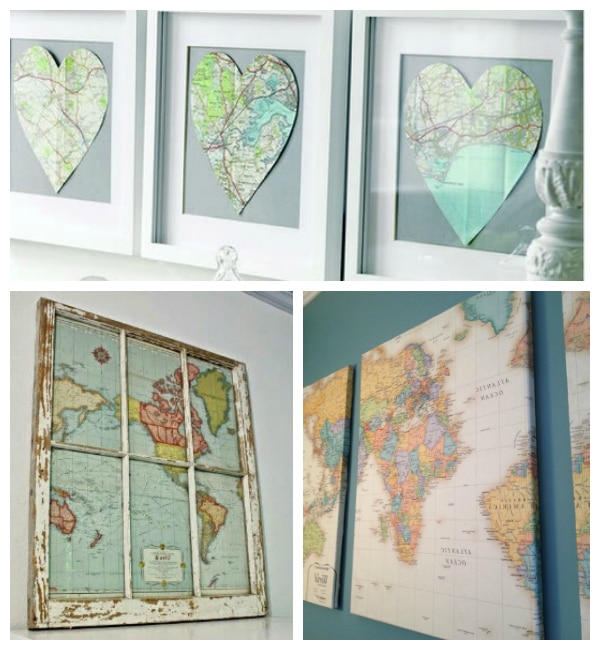 Grab some masking tape and tape off sharp edges on a piece of canvas and design your own abstract painting à la Piet Mondrian.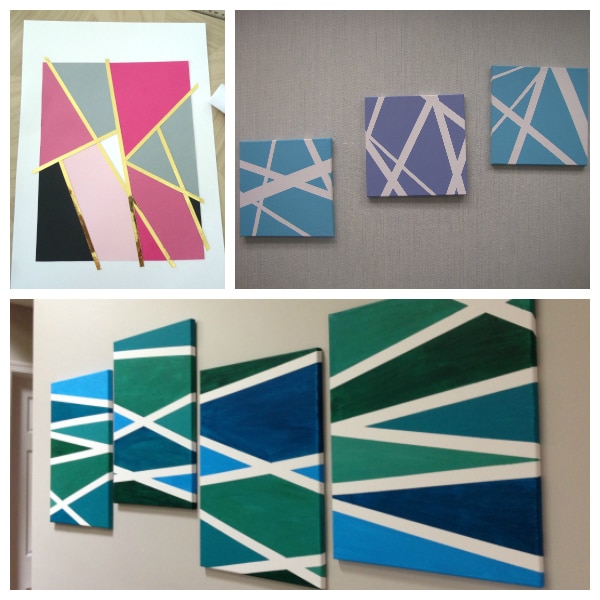 Stuff a bag full of free paint chips and create a collage design on poster board and frame. Paper punches can give a similar look using wrapping paper, old photos or extra greeting cards. Choose an extra large paper punch and line up the punched circles on heavy poster board or be whimsical with an original design.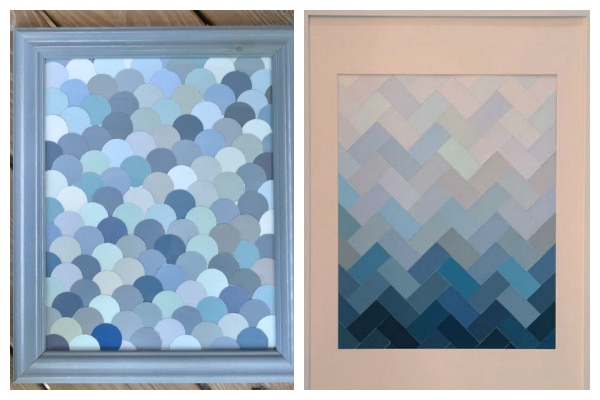 Voilà! Your original masterpiece now holds court over this season of sun. Fun walls can be expressive, easy and effortless.
Light Nights
Cherish the long, lingering warm nights outdoors with a festive display of globe lights, fairy lights, paper lanterns or any of the many styles of outdoor lighting that are widely available to lend a warm glow to outside events. Lavish with twinkling lights. There is just something magical about sparkling bits that shine in the dark.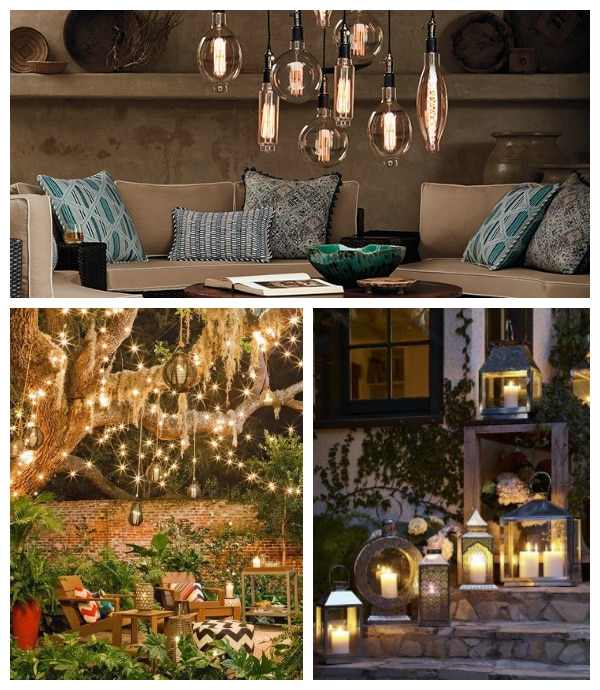 Summer doesn't last forever, so now is the time to unleash all the forces within you to make it brilliant.