With the countdown beginning to our biggest holidays zapping us from every angle, I know the kitchen is going to be a place of commotion and lots of frantic activity. To ease into this season of baking and cooking, I am going to share some ideas to give you some instant ways to jazz up any celebration, dinner or gift-giving. Other than making sure my family is loved, safe and happy, my other main interest, beside sharing with you lots of home décor ideas, is cooking and gathering around the kitchen to cook and have fun with my family and friends. Before we talk about food, I do want to remind you that I hope you have your rooms guest ready and your home all decked out with the best window coverings to ensure that all guests and home-for-the holiday family will be content and not cranky about anything than less than perfect places to hang out.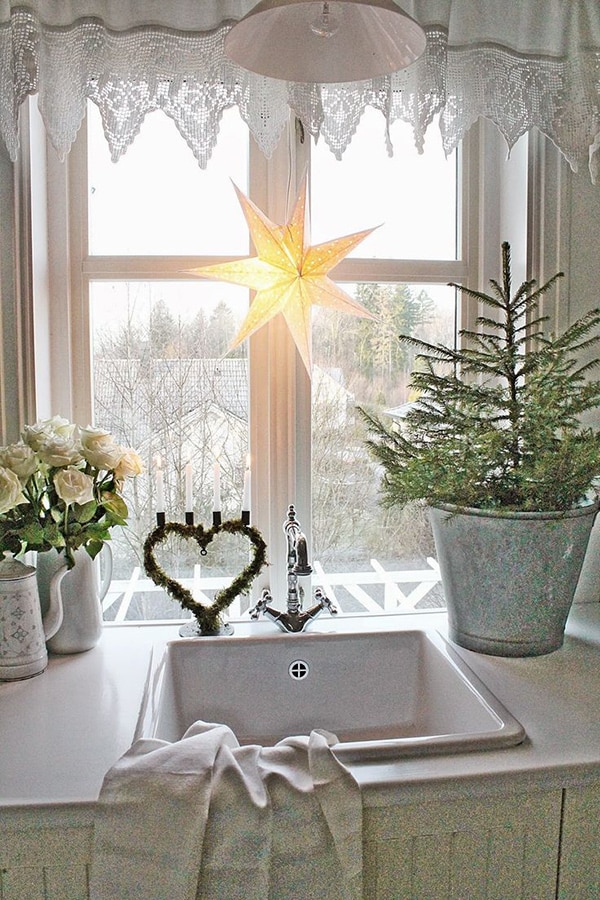 I have scoured many of my cookbooks and foodies that I follow to give you some quick and easy and maybe new tips to add to your cooking repertoire. Keep these ideas in mind when gathering up all the mixing bowls and cranking out the cakes and cookies for all your holiday goodies and meals.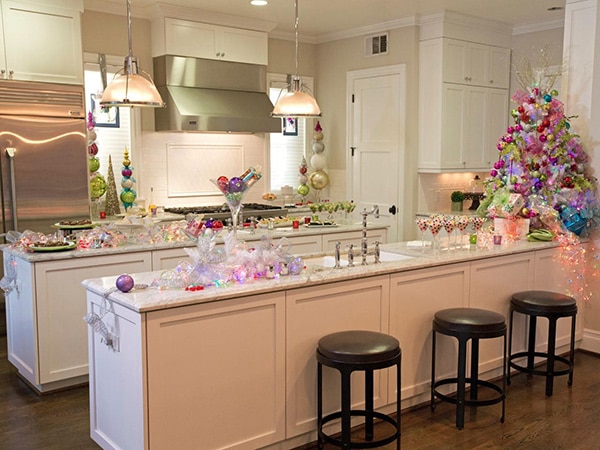 Better Baking
• When making fresh fruit pies, sprinkle the pie dough with leftover breadcrumbs to soak up any excess juices to keep your bottom crust crispy-not soggy. For an even crunchier bottom crust, finishing baking all of your pies on the lowest shelf in the oven or on a pizza stone.
• For a flaky piecrust, add a drop of vinegar to the dough.
• If you are making fresh rolls or bread, spritz the oven with water. The best crust is created with steam and you replicate this effect with a misting of water. When kneading dough for bread or biscuits and when the dough inevitably sticks to your fingers, don't run them under the faucet. Just put a little more flour on your hands and rub them together to remove the gluey mess.
• We all love butter for baking and it is tempting to do a "fast track" and microwave the butter when in a pinch. Don't do it as the microwave is unreliable as butter goes from solid cold to an oily melted mess in a flash. Your recipe will never turn out. If you didn't plan ahead, do this trick instead. Unwrap the butter and bash and mash it with a rolling pin until it is soft and pliable. Cool, soft butter is better than an oil slick.
• Layer cakes are lovely but always seem to puff up in the middle. Don't trim the domes; just press down on them gently with a clean towel to flatten the tops. Cool and slather on the frosting for a prettier cake.
• Who doesn't love cheesecake? Your favorite recipe will have a more consistent flavor and texture if you use a commercial brand (oh, you know, Philadelphia), as this cream cheese is formulated for baking.
• I know our Mothers told us to insert a toothpick into a cake to test for doneness, but use, instead, a knife as a toothpick does not have enough surface area for a reliable test.
• Brushing any piecrusts or baked goods with an egg wash imparts a glossy finish, but I like to vary this technique with heavy cream for more depth of flavor.
• Fresh heavy cream, whipped with real vanilla and a little fine sugar, is divine on anything. For a change of pace, spoon the thick layer off the top of a can of very cold unsweetened coconut milk and whip 'til thick peaks form. If too "coconut-y," thin with regular whipped cream for a real treat.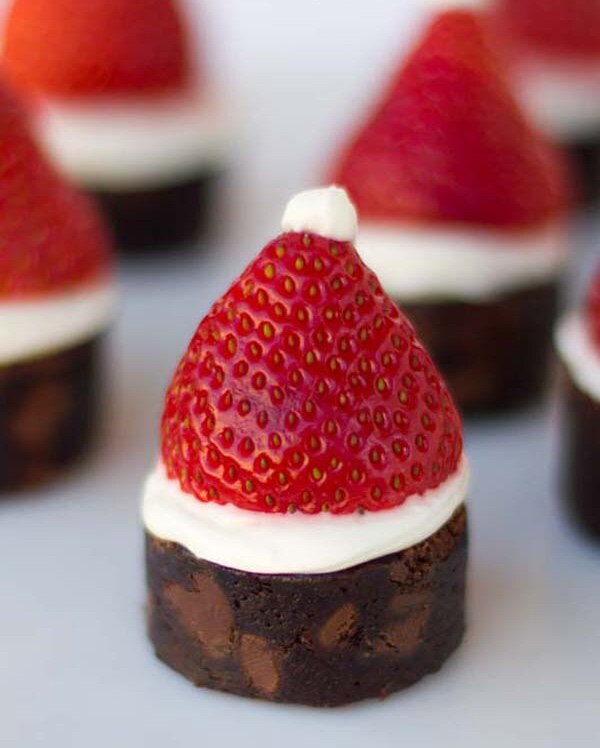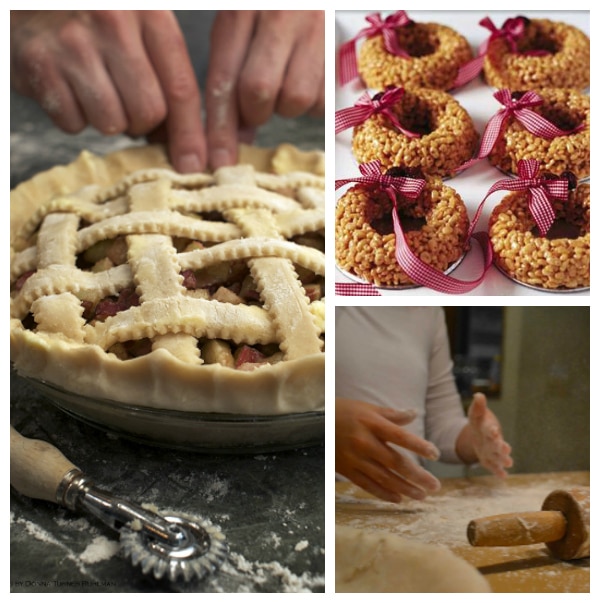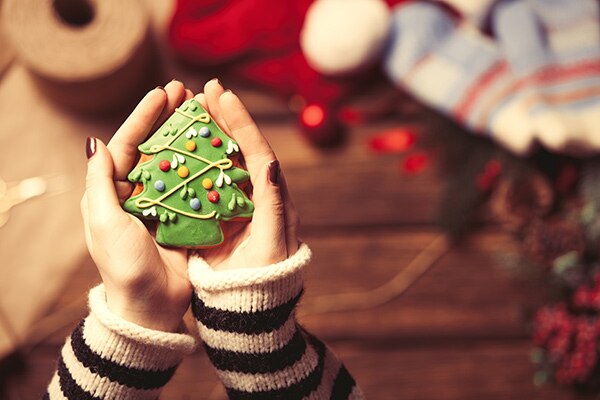 Crafty Cooking
• Parmesan cheese adds saltiness and zip to most dishes but save the rinds to throw into soups or sauces for an extra layer of goodness.
• Soak any rice for at least 30 minutes to release the extra starch and rinse and rinse and rinse again. Your rice will be fluffier! Sauté those rinsed and dried rice grains in a bit of butter or olive oil before adding water or stock and your finished dish will be more delicious.
• For a touch of garlic, don't waste your time mincing a few cloves. Just add a whole clove or two in a cool pan in a small pool of olive oil. Gently heat the pan and the garlic will gently infuse the oil with subtle flavor.
• Hummus has become a go-to-dip everywhere. If you like making your own, warm the drained chickpeas before pureeing or giving them the "Cuisinart dance". Your hummus will be smoother.
• Burger buns need a crunch and a softness. Toast or grill them before you split them and you will have the best of both worlds: toasty golden tops and bottoms with soft middles.
• Homemade salsa gets an added smokiness if you blister the fresh tomatoes under the broiler for 8-10 minutes before chopping. The sugar caramelizes under the heat and a sweet smoky flavor results.
• Roasting veggies is the rage. Add olive oil to the baking sheets and put in the oven to heat up. When you throw in the ingredients, an immediate sear happens and the veggies have a head start on a crispy roasted outcome.
• Carrots are wonderful roasted and no need to scrape them. Just scrub them really well and this rustic look, when roasted or shaved into a salad, gives an extra boost and saves you time.
• Who wants a crunchy warm tortilla? Wrap a stack of them in a kitchen towel and then wrap in another layer of foil and put in a 200 degree oven for up to an hour. Bring on the Fajitas.
• Making Mac n' Cheese and your cheese is moldy? Should you use it? The safest thing is to throw it out but if you do decide you must, cut at least an inch away on all sides of the cheese. And for the creamiest Mac n' Cheese, add a bit of softened cream cheese for a silky smooth sauce.
• Yes, microwaves are a miracle in the kitchen, but what should you use as a cover, which prevents splatters, but also helps the food to cook evenly. You can use a microwave-safe ceramic plate, but why bother when a white, unbleached paper towel is the easiest and best option.
• Salads are now simple and easy but do you need to rewash those prewashed greens? Experts say no as long as the package states that the greens are clearly labeled "washed." Go for the greens.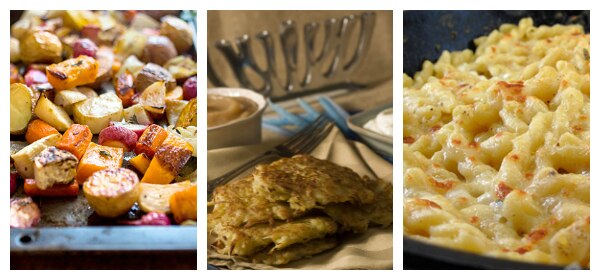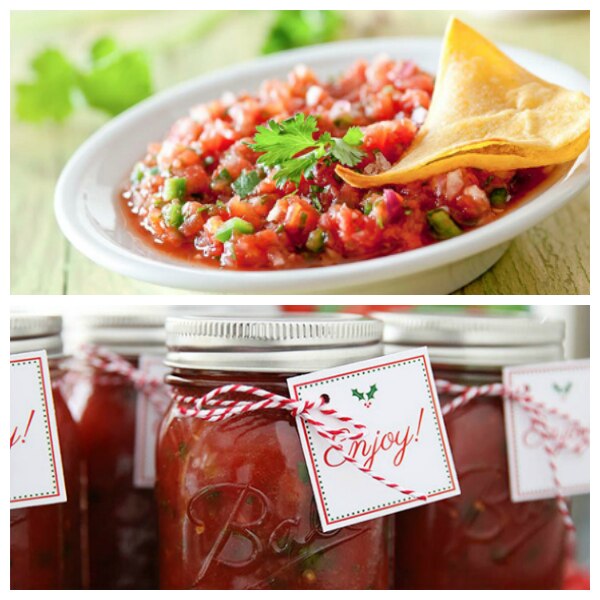 Hopefully, a few of these tricks will tempt you into the kitchen to whip up a holiday treat and maybe even inspire you to decorate the kitchen since it is the most used space in our homes. Holiday cheer can follow you everywhere, but when there is cooking, there is always the cleaning up, so why not make it festive? Make your kitchen full of holiday fun.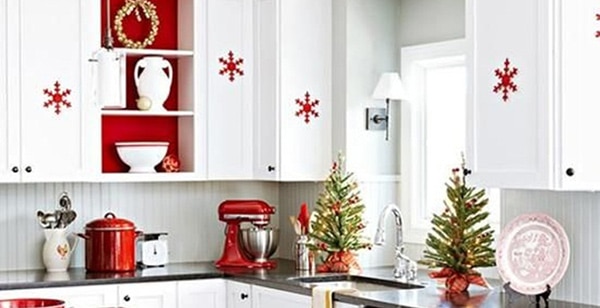 To lure you into the kitchen, here is my favorite and easiest holiday treat. I am sharing with you my recipe for "Peanut Butter Chocolate Holiday Bark." This is simply amazing, addictive and will bring everyone crowding into your holiday kitchen all month long.
Holiday Peanut Butter Chocolate Bark
Ingredients
12 oz. white chocolate (the real stuff)
6 oz. semisweet dark chocolate (the best)
12 oz. creamy, natural smooth peanut butter
holiday decor: Mini red and green M&M'S, red/green/white sparkles, finely chopped roasted peanuts

Instructions
– Line a sheet pan ( 12″x 18″) with foil.

– Melt white chocolate in a microwave safe bowl until smooth.

– Immediately stir in peanut butter and whisk until thoroughly combined.

– Melt dark chocolate in another microwave safe bowl until melted and stir until smooth.

– Spread the white chocolate/peanut butter mixture thinly onto the prepared pan.

– Drizzle dark chocolate on top and swirl using a butter knife in a decorative pattern.

– Sprinkle the toppings of your choice onto the warm mixture.

– Refrigerate until very firm.

– Remove pan from the fridge and remove foil gently

– Cut the Bark into diamonds or triangles.

– Plate on a holiday platter.

– Store in fridge and enjoy warm or cold.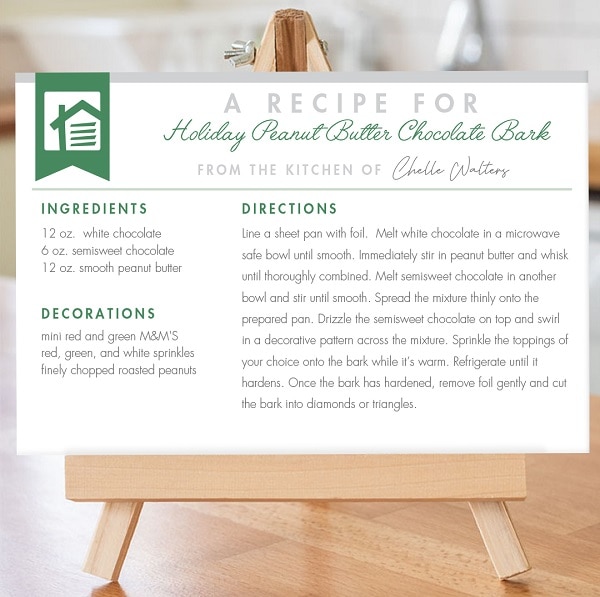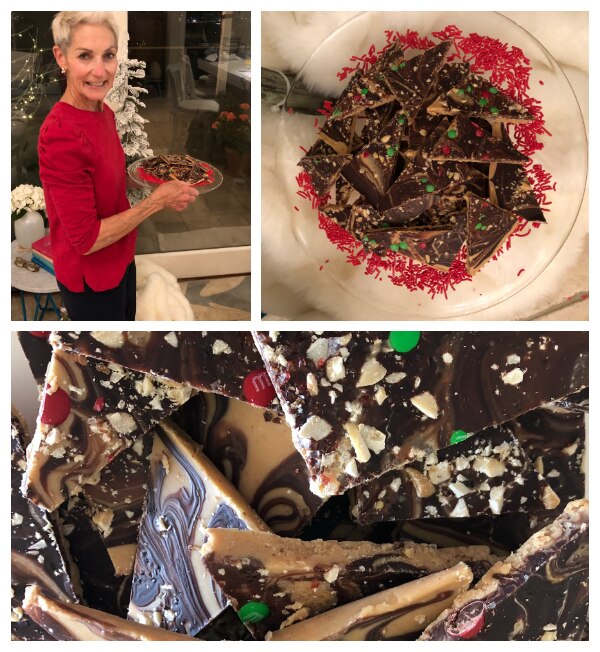 Now, you have no excuse but to whip up a tempting treat to get you in a merry mood! Chocolate makes every day a holiday.
Cheers to the cook.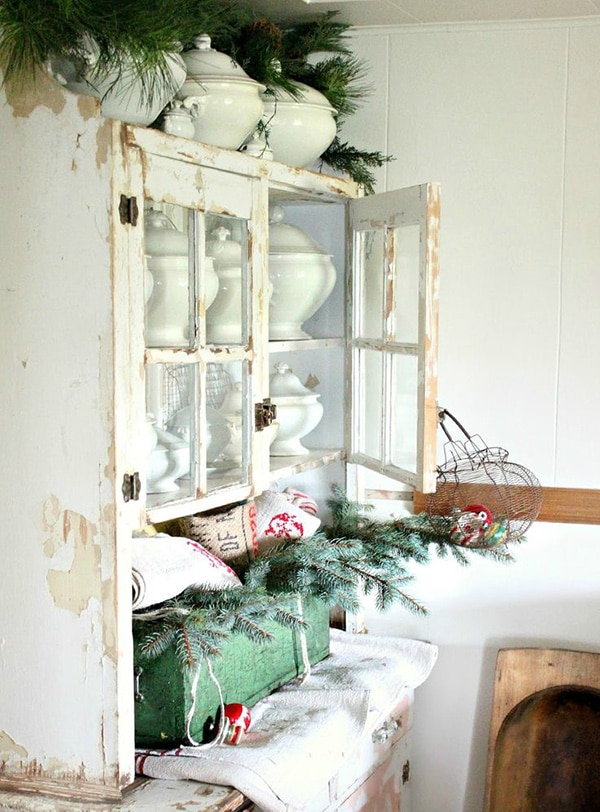 Featured Image Source: Homedit