When you own a recreational vehicle, you are investing in more than a mode of transportation, you are investing in experiences and memories. I remember when my grandparents would pack up the RV and we'd head out for our annual summer vacation. We had a Winnebago, ecru colored with the big orange and gold W down the side with similar interior colors and floral curtains of cream, mustard, and gold on the windows. That Minnie Winnie was a sign of the times and the décor aligned perfectly with the decade. Whether you are a fair-weather traveler or a full-timer, an RV is considered a home away from home so it only makes sense that the décor should match your style.
Although the windows in recreational vehicles may look different than those in a home, the design of treatments available for them is quite similar. The most common styles available are pleated and roller, which we will cover here, although you may occasionally find cellular, drapery, and mini blinds.
Pleated Shades
Pleated shades are composed of single layers of crisp, evenly spaced pleated fabric. They imbue texture and depth on a window and are a good fit for most design styles. Pleated shades are available as window treatments, skylights, windshield wraps, and doors, making them a desirable option for most RV's and can are also available as a day/night shade, where both light filtering and blackout fabrics are utilized to create a multi-function shade.
Roller Shades
The other most common style is roller shades; a modern, streamlined option with varied opacities such as solar fabric to filter light while still allowing a view and vinyl or poly fabrics to allow more privacy and light blocking. The minimalist design of roller shades makes them ideal for remodeled interiors and more current RV models. These shades are also available as window treatments and windshield wraps.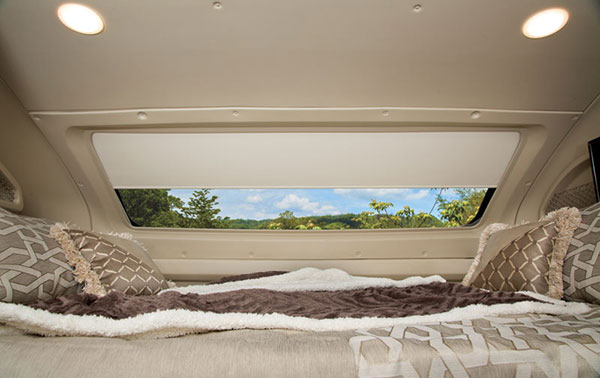 Curtains
For the DIYer, curtains are a personalized option that will take a little work but can add loads of visual interest to your RV's interior. I would suggest that it is best to use a fire resistant fabric for safety.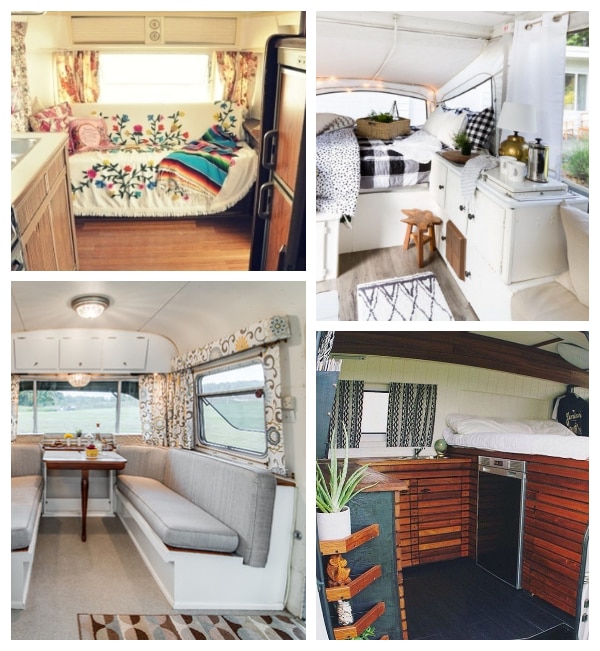 Regardless if you have a new model in need of finishing touches or an old Winnie that's ready for a full makeover, it is possible to make your traveling home just as modern and personalized as your permanent abode. Don't drive any further without checking out our new RV shades. Happy trails!