Backyard barbecues, parties by the pool, and fun family vacations all signal that spring has arrived and summer is on its way. Maybe it's the lingering memory of time off from school or perhaps just the excitement of spending extra time with my family that always has me beaming for joy whenever the seasons change. Regardless, bold colors, familiar smells, and the joyous energy in the air all excite me as warmer weather approaches. I don't know about you, but I always like to brighten up my décor as the weather heats up to welcome longer days of sunshine. Whether I am sprucing up the patio with new accessories or freshening up my windows with radiant new window treatments, no space of my home is safe from a makeover whenever summer draws near. If it's time for your home to experience a vivid transformation, I have put together inspiration for sunny, colorful treatments that will make your windows scream with joy. Focusing on hues reminiscent of bright, sunny days, it's time to harness a little light inside of the home and look forward to the glistening golden days ahead.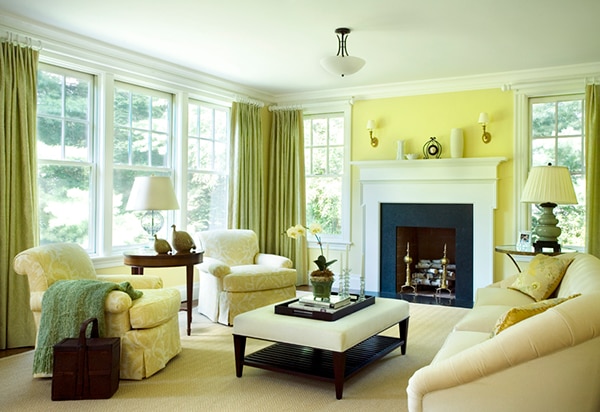 Sunny Yellow
Yellow is the sunniest color in the rainbow, creating feelings of hope, happiness, wisdom, and optimism. This hue is a warm primary color that cannot be separated into or mixed from any other colors, making it convey very strong emotions. With the ability to effortlessly lift our spirits and energize the day, yellow is a popular choice when it comes to choosing colors for the home. Fresh and invigorating, try incorporating a yellow window treatment in your home and let the light shine in.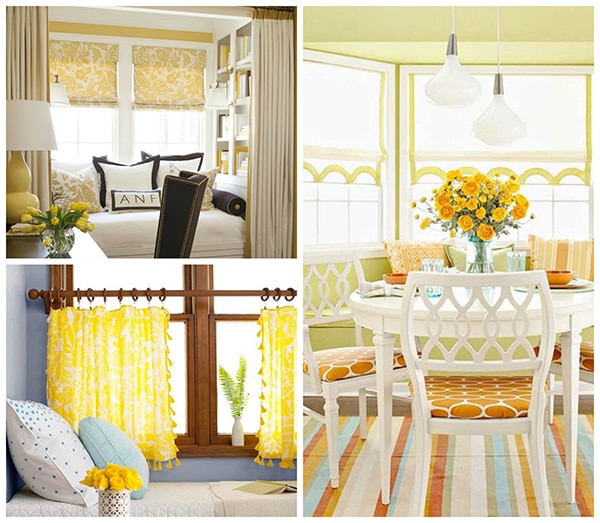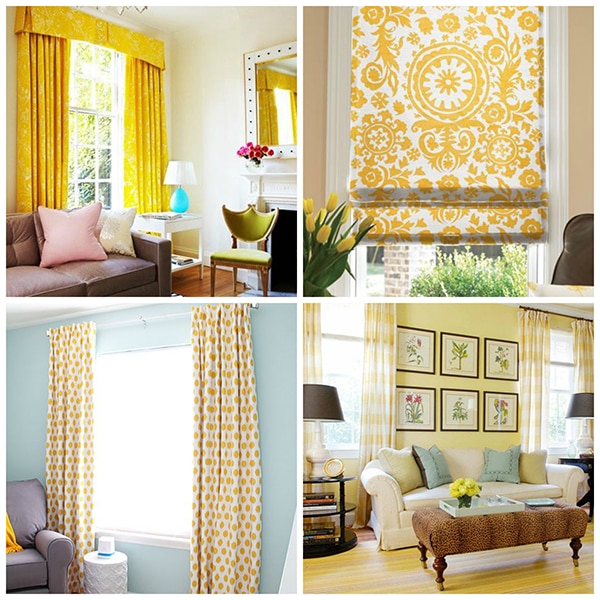 Ravishing Red
Red instantly attracts the eyes, making people feel excited, increasing hunger, and causing the heart to race. As a bright ball of flaming fire, the crimson sun provides us with the light that allows us to enjoy radiant days. Adding just a touch or a large splash of red throughout your home should not just be reserved for the holidays. Deliver depth with a bold Roman Shade or bring the gaze up the entire length of the wall with a fun patterned drapery.  Red will make your home feel safe, strong, and secure.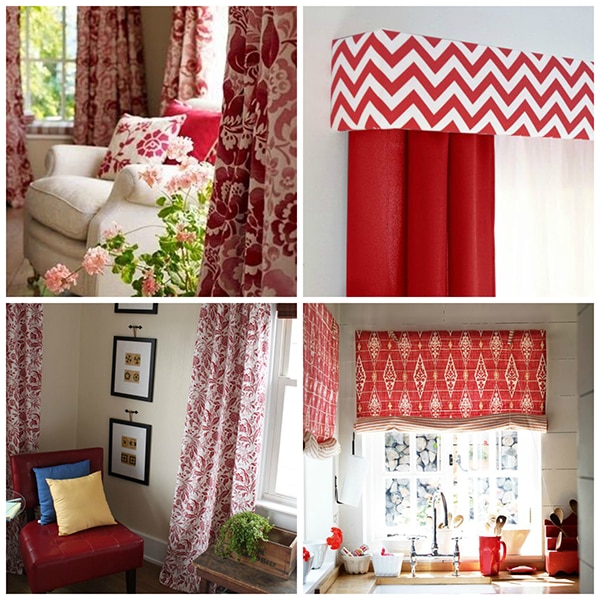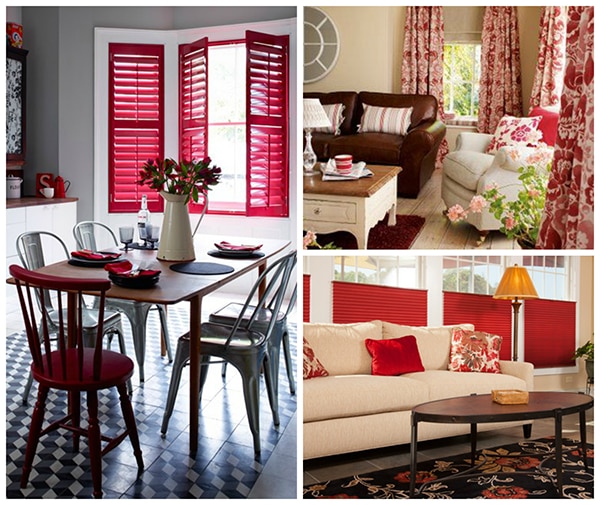 Orange Crush
When sunny days are coming to an end and the sun begins to set in the West, the skies are filled with many shades of yellow-red.  Through merging the energy of red and the happiness of yellow, orange will uplift your safe haven. This hue is a daring color that when used properly, can really make a home stand out above others. When using such a bold color, try incorporating patterned window treatments to break up the space or use bold bursts of orange as an accent for a less saturated look.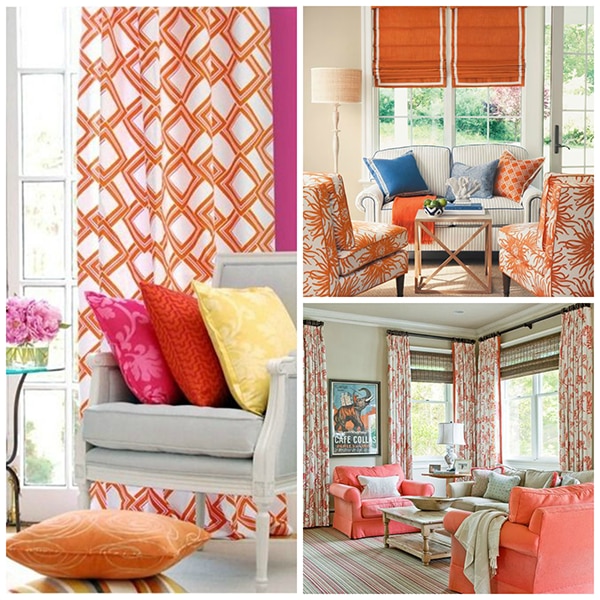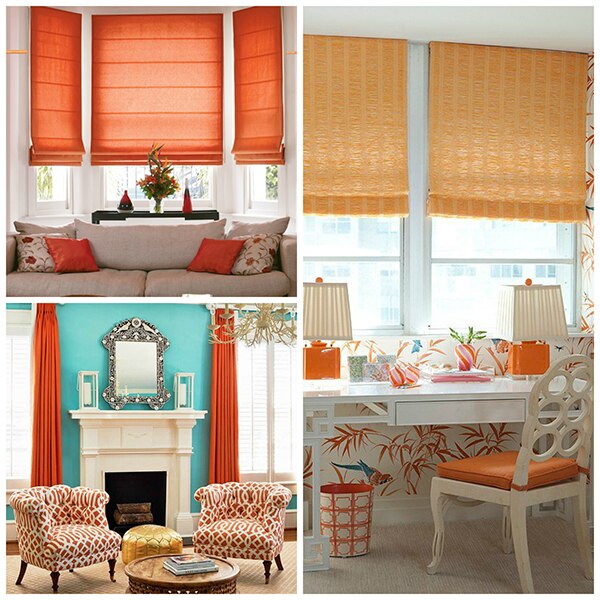 Bright Blue
Sunny days are never whole without beaming bright blue skies filtered through hazy white clouds. Blue is a calming color that also feels trusting and loyal, filling your home with comfort. If you are yearning to fill your space with color, blue is a perfect choice that will never feel overwhelming. A white and blue patterned Roman or roller shade will add intricacy to your windows while daring drapery will add just the right burst of color, giving a lustrous glow to any room.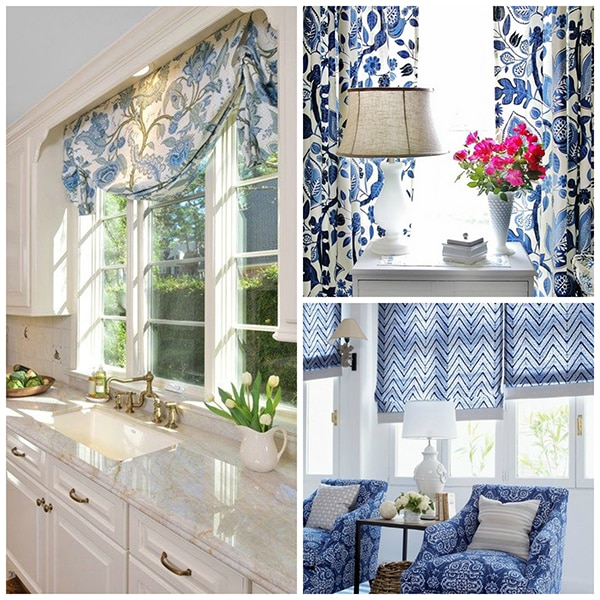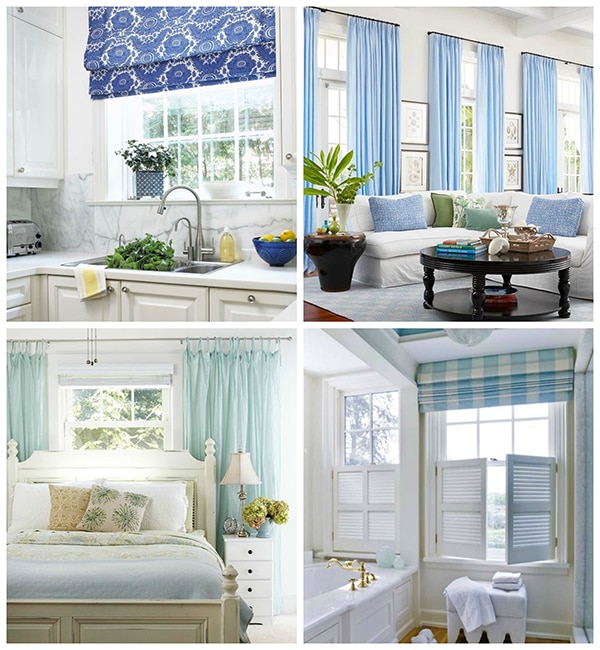 Gleaming Green
Many times when you look up to the sky, your range of vision will be filled with bright green leaves and a little sunshine poking through the spaces. Representing growth, balance, and renewal, this grassy shade will invite cheerful intensity into your household. In a neutral room, bring sunny days inside and layer textured woven wood shades with earthy green curtains. Available in many shades from deep forest to bright grassy green and patterns galore, complement your style with a pop of mother nature's favorite hue.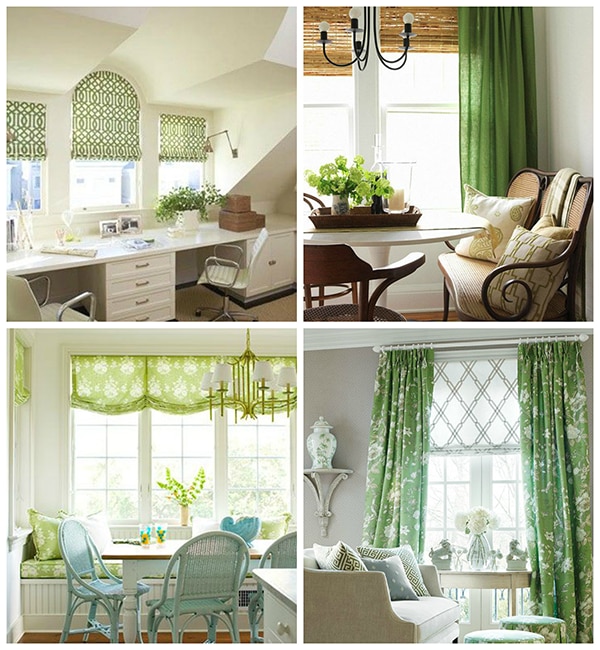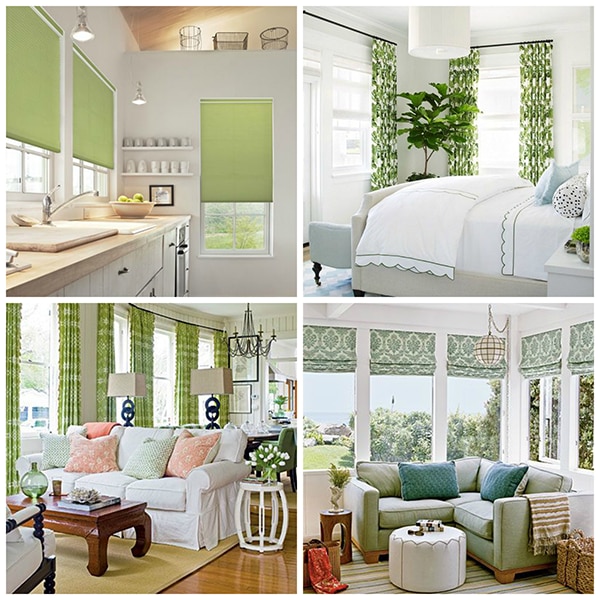 Window treatments are one of the easiest ways to add color to your kitchen, bathroom, living room, dining room, and bedroom. Infuse pigmentation throughout your home by daring to go bold with sunny, colorful windows.
Featured Image Source: Decor Pad