As much as I love my large gardens as I can never resist a new flower to plant as the seasons change, the watering, weeding, debugging, pinching, trimming, spraying and feeding do get tedious, let alone all the digging and planting and gnarled hands and sore back. But, it is worth all the effort as the roses, geraniums, pentas, lobelias, hydrangeas, gerber daisies, ferns, and everything in between, refresh my senses and calm my frazzled days when I open the patio doors to replenish my spirits. With the drought here in California, I am downsizing, adding many water-wise plants, accentuated with rock landscaping, so little gardens are on my mind. Starting small gives you lots of opportunity to experiment. My first garden began in a very tiny basement apartment in Washington, D.C., in a long, skinny below ground space. I needed relief from the scene of looking at people's feet walking by the sidewalk or in the alleyway on the side. I made some long garden boxes out of wood and painted them white and stuck them underneath the rot-iron gates encircling my front entrance so I could block out the city footprints. In the summer, tall flowers and plenty of ivy welcomed me home. During the winter, I planted small evergreens. i have had an inner city vegetable garden in my front yard, a shady Midwestern garden and now I am lucky to be in California, the land of sun-kissed days and a paradise for gardeners as magically, anything blooms.  If you are feeling "a green itch," why don't you take the plunge and indulge in a mini-gardening journey and choose a simple plot of ground to brighten up your days and replenish the earth with beauty? Here are a few ideas to get you dreaming about a tiny, colorful tranquil view from your windows or deck.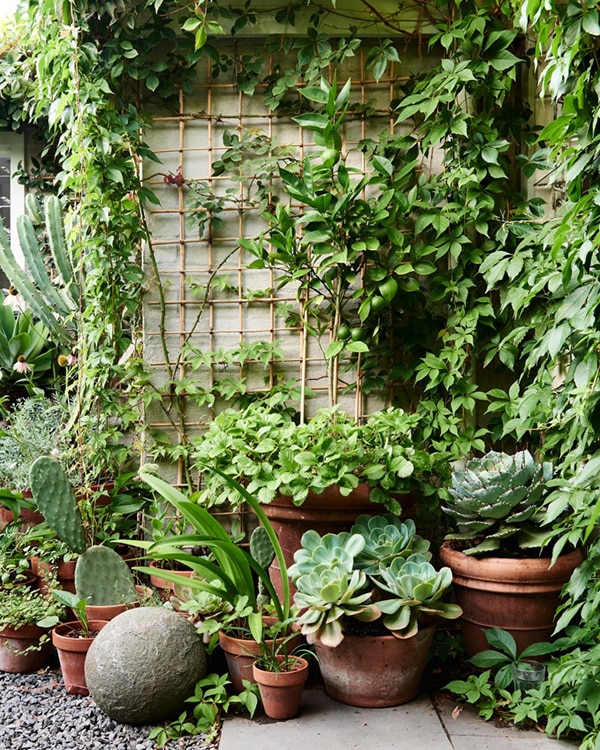 Set The Stage
Pick the spot that has the best view and the perfect place where you want to sit to create your special green heaven. Once you have selected that spot, decide if you want an outdoor dining table, a hammock, Adirondack chairs or whatever lounging furniture you need, or maybe it is only one comfy chair and a few plants. Position your favorite sitting arrangement towards the chosen green focal point. Now, try to imagine how to block any bad karma, prying neighbors, streetlights, or other unseemly views. You can obscure and privatize this spot with a few big pots of sturdy green plants or vines or flower filled trellises. Remember, this can be just an itty-bitty patch outdoors for your own secret garden, so create a green gazebo of blooming greenery.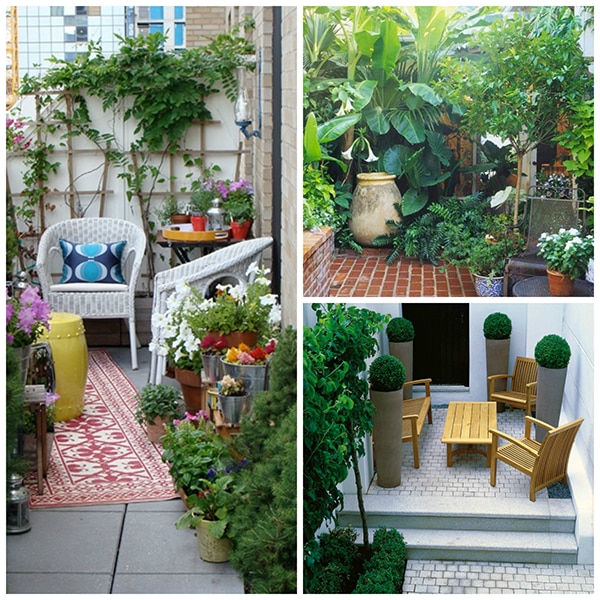 Keep It Simple
Since you are only gardening in a small area, your workload, maintenance and cost are severely reduced so you can splurge on some lush plants, some prized or rare flowers and I love the versatility of many pots of flowers for ease and adaptability to the changing weather and seasons. Choose a color scheme for your pots or plain terra-cotta pots work just fine and weather with a mossy patina and are inexpensive and come in all sizes and shapes. If you are landscaping in patch of ground, you will have a bit more work as you will need to add some soil improvements so the rich earth will be healthy to sprout pretty blooms and foliage. Start with some taller bushes or plants with some fast growing ground cover to hide the bare soil and mound over the pots. Since your garden is pint sized, you can binge on extra greenery and bunches of flowers to magnify quickly a variety of color and texture.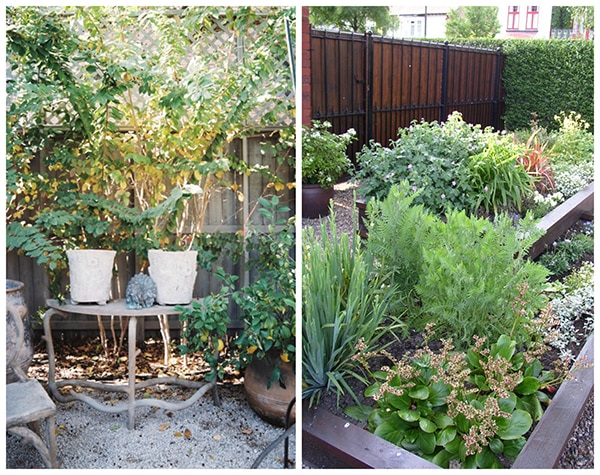 Make It Magical
For a small garden, I think it is important to give it a magic focal point, such as a fountain, a moving sculpture or a fire bowl.  The constant motion and peaceful sounds or crackling bursts enhance the tranquility of the scene and, like the ocean, amplifies transcendence to a calming place. If that seems like too much work, try an unusual flower or a tall and spiky "feed me" plant like in "Little Shop of Horrors-" any gardener's greatest fear, a plant that grows so tall it becomes ominous. The Passionflower vine is highly extraordinary and always creates interest. Even a brightly colored mobile or ringing wind chime complements your little oasis.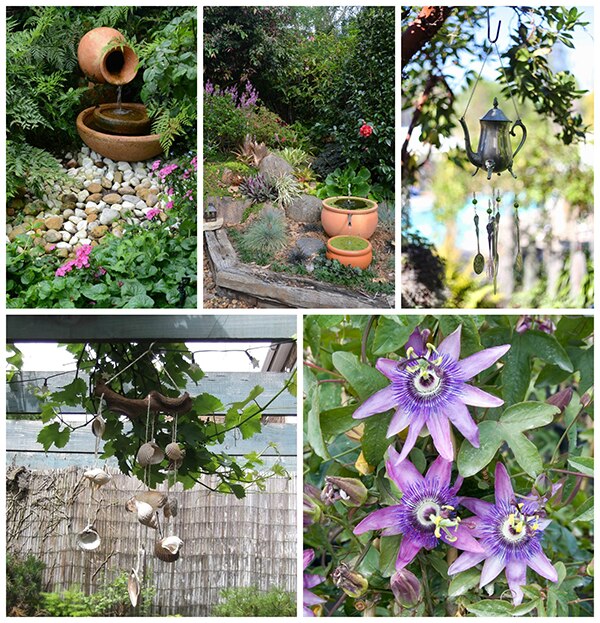 Plant Perfect
When selecting plants, I am partial to the pink, mauve, purple and blush colors as they offer a calmness and cohesiveness as opposed to the bright oranges, yellows and scarlet reds. Scented herbs mixed in among the flowers add another dimension along with scented flowers. Russian sage is a fast grower and smells good.  Honeysuckle vines and Jasmine are profuse smellers and growers and if the lavender fields of Provence are calling you, this plant is beautiful in big pots in a small garden. A color palette in the garden is just as important as in your home, so let your selection sing in the same tune.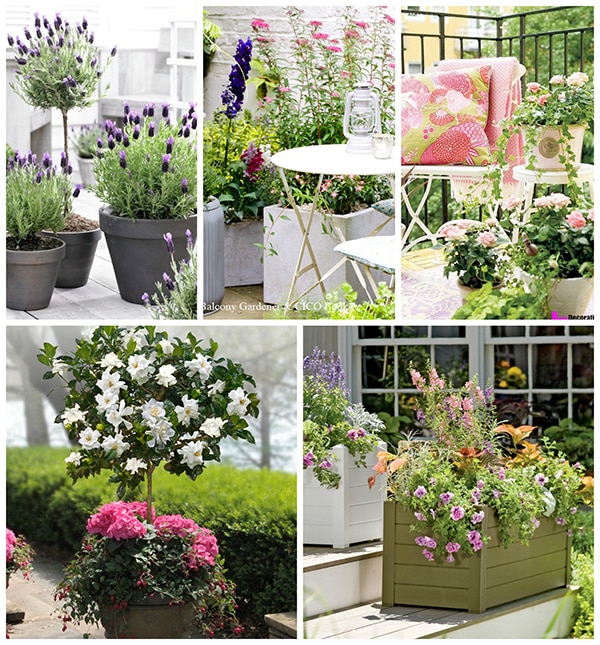 Zero In On Zen
If a "greenspace" or flower garden is too stimulating or too much work, and your spirit needs a blander, placid spot, try a Japanese Zen garden. They are ideally suited for a small spot of ground and only need a layer of sand, a few large and small rocks and an etching with rake or stick to make special tracks in the sand. Now, that is an easy garden to maintain-no water, no bugs, no fertilizer, and a serene palette. Plop yourself down here in a minimal, spare lounge chair and let the "om" of life drift into any angry parts.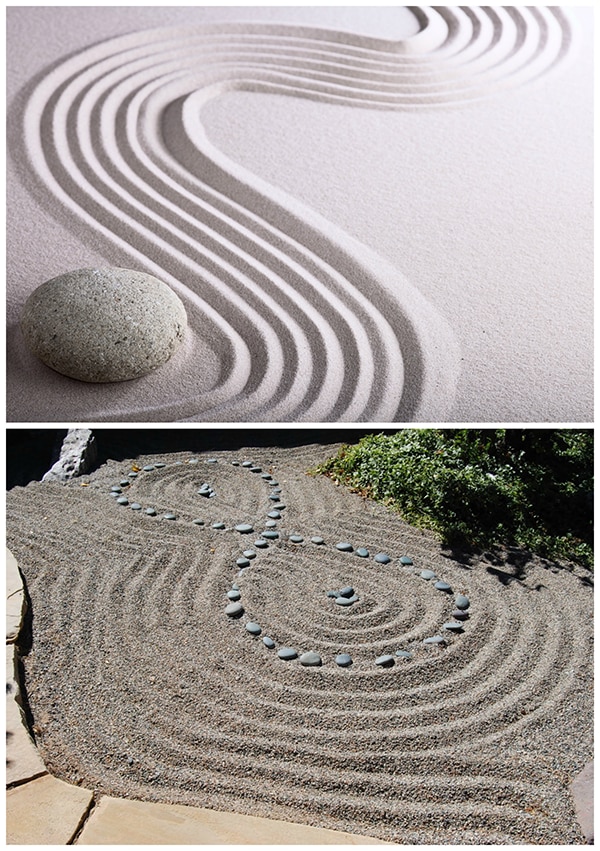 Let your imagination be big for a little oasis-on a balcony, a secluded backyard nook, in a city, in the suburbs, in a cabin, in a town-home, on your front porch.  Let the earth come alive for you in small but full ways.