Although every window treatment we sell at Blindsgalore is 100% custom made and built to your exact measurements with your limitless choices of options, fabrics, patterns and style, nothing will quite be as uniquely yours as our custom graphic shades. Forget pre-made designs as you can print any image you want on these contemporary roller shades. Any graphic, any picture, logo or original design can be beautifully replicated on a window treatment. Really anything in your wildest imagination is possible. Do you have a special child's artwork that you love and would like to display in the children's playroom? Perhaps that beach vacation with the family seems a wonderful memento for the family room. Do you have a cafe that needs a menu displayed on the window? One of my favorite ideas is right here in San Diego where a tattoo parlor needed privacy where the tattoos were inked and we created the owner's special tattoo/logo as a room divider on a large custom graphic shade.
An upscale electrical company created a stunning, custom piece in their entryway and was able to dial in the perfect blue to match their décor.


A distillery in West Virginia created the Blue Ridge Mountains AS the background of his personally designed logo.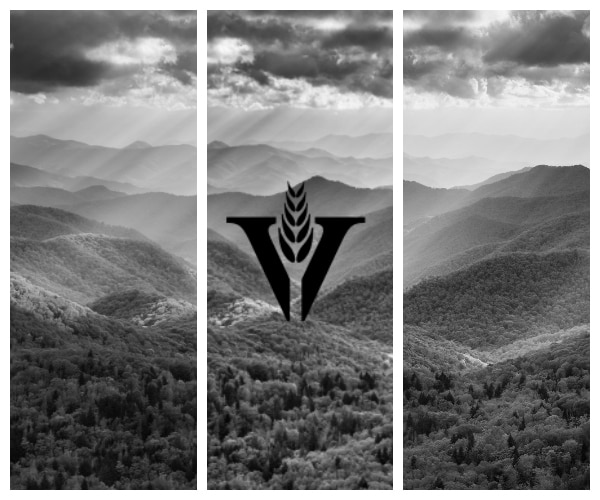 Beauty salons and an eyeglass shop prominently display these large and expressive statements on the streets for all to see. Who doesn't need to know where to find the closest smart phone repair store?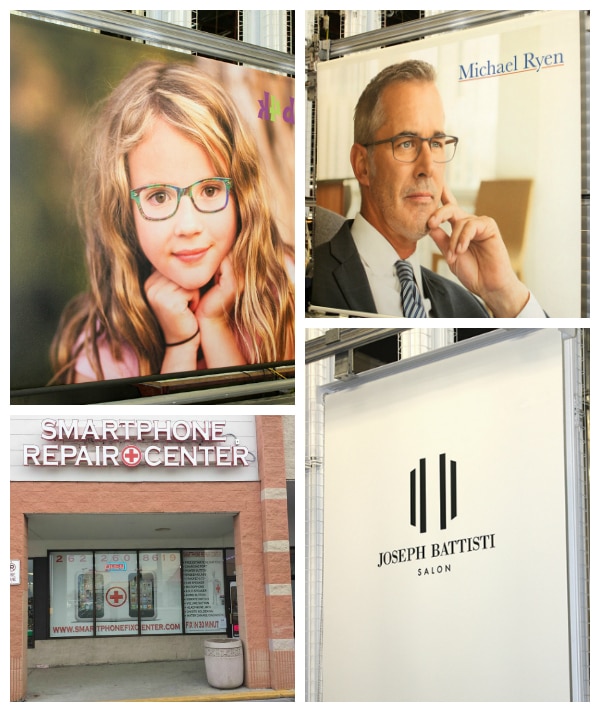 Starbucks can take a back seat to this visually exciting shade. Caffeine is almost an afterthought while indulging in the latte of the day at this modern and stimulating coffee house.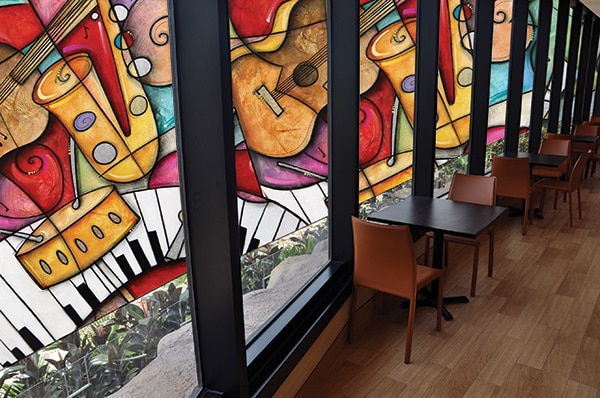 For those of you who are dog lovers and can't imagine a day without their companionship, this poignant photo of a Chocolate Lab would make any heart melt.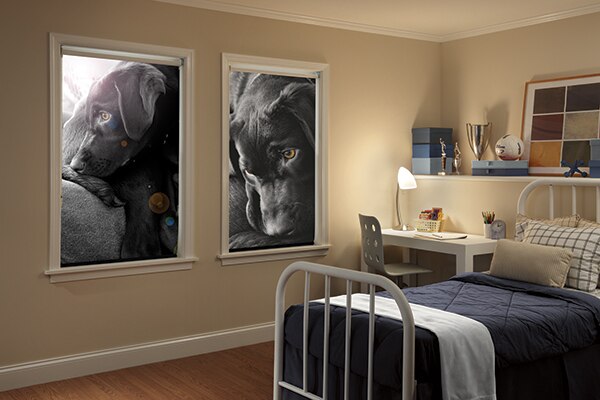 One of our newest projects is creating custom graphic shades for a hotel and bar renovation with pictures of the Eiffel Tower in the rooms for added pizzazz. The bar lounge was updated with an enticing shade/photo of martinis. Cheers for that!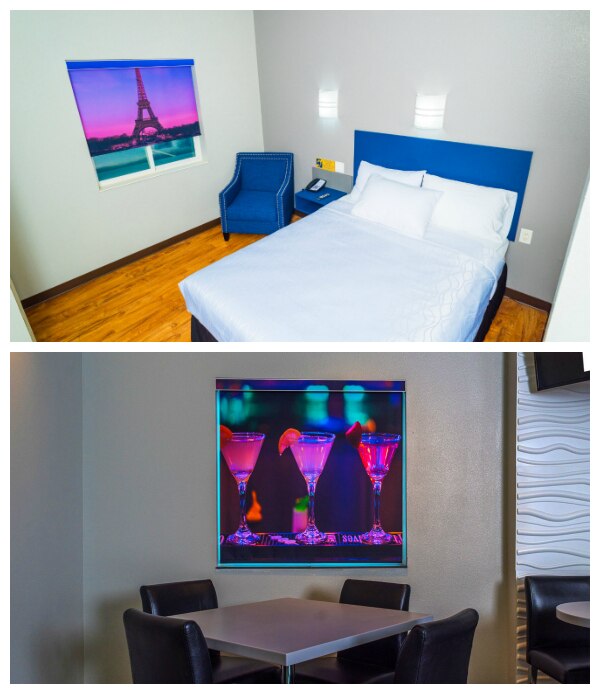 If these ideas have sparked a thought for you, the best part is that we make it easy. All you have to do is email your project along with the measurements and we'll take it from there. Custom graphic shades personally tell your story and are perfect for enriching your home decor or upgrading the curb appeal of your business with a personal flair.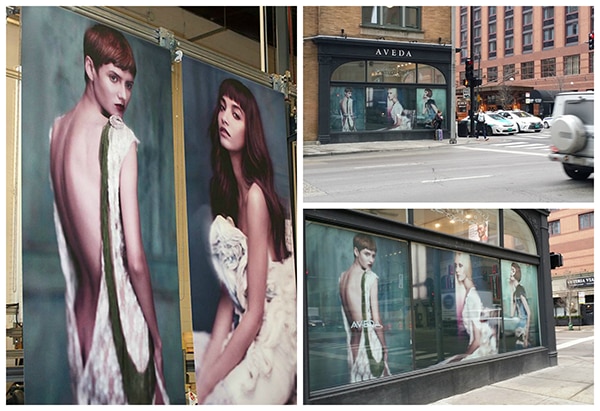 Let your windows do the talking!