French Doors are elegant and beautiful doors formed with many individual panes of glass or "little windows" extending for most of the door's length, adding brilliance and light to a room, whether the doors open to the outside or are an interior door opening to another room. French doors are often decorative but do need window treatments if light is troublesome or privacy is needed. French doors are finicky because of the door handles in the middle and their low profile, so you don't want any bulky or ornate window coverings.
Cell shades offer a perfect solution as they are crisp, light and minimal, letting the fresh air and smell of the outdoors refresh your room. Wood blinds with narrow slats or roller shades are also good choices as both of these window treatments will hang closely to the doors.  Sheer door shades are another favorite as these soft, silky shades add an ethereal touch, yet block 95% of damaging UV rays and 74% of all light.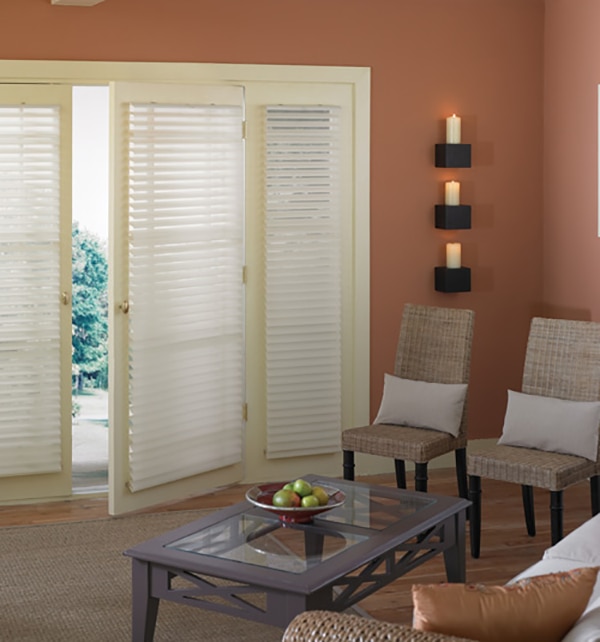 If you are lucky enough to have "ooh la la" French Doors, you don't want to keep the shades drawn as these stunning windows crave the sunlight, but if you regularly close your blinds, it is a good idea to install hold down brackets to keep the bottom of the shade in place from blowing wind or from being tormented by pets and curious children. Cordless adds another dimension of sleekness and ease. French doors are simply beautiful.