As many us are now hopeful that our worlds may open up again, I am thinking of one of my favorite books, "The Lion, The Witch and The Wardrobe," when Lucy steps into Narnia through an old wardrobe and is stunned to find a fabulous new world of mythical creatures and talking animals. Perhaps you have discovered a secret place or cubby in your home. After being secluded in our living spaces, have we made some new revelations about how we live and how our ideas of home have changed? Most of us have never experienced such an extended period of time in a crisis when work, life, family, fun and friends have all revolved around one shared space, bereft of not enough close contact, or crazed by too much. Either way, while shedding our solitary selves, I am hoping for a clearer view as to what happens next. Here are some thoughts of how our homes will reflect our experiences and change in our "new brave world."
Frankly, I think we have worn out our homes. With home-schooling for many and working from home, being entertained at home, exercising at home and cooking or ordering in, we are rethinking how best to arrange our lives for these heightened activities. When the extra room or the dining room table became an office, an entrance-way or garage or patio became a gym, the kitchen became over-used and messy, different priorities have arisen. "Screen-Time" became "Scream-Time." How can we decompress and find our way out of the maze (or daze)?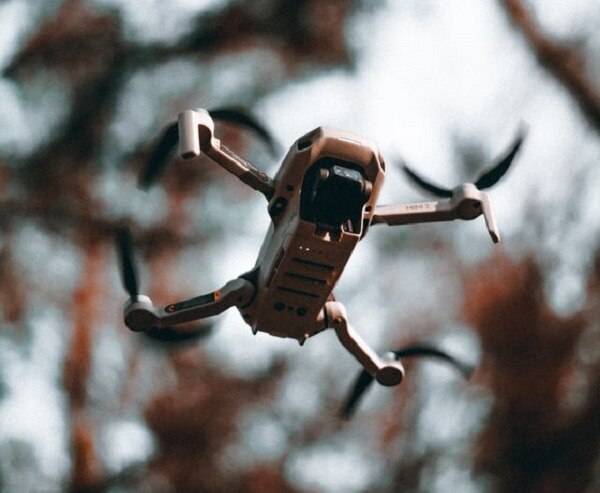 A Place To Refresh
No more than ever, we have to heal and give our home some peace and give thoughts to freshen our air ventilation, natural and mechanical, to keep our homes as germ free as possible and to create quality air flow. We need to be able to open our windows and allow in fresh air and sunlight for all of those nourishing elements. Our well-being is tantamount to to becoming whole again and views to the outdoors refresh our constant repetitive online working tasks. You already know how important window treatments can be to outside views and inside comfort. Many of you have never spent so much time in your home and now realize what is needed to open up to the daylight or shade it from view or block out glaring lights and noise at night. You probably have a new to-do-list of what you require to create a comfort level for how each room has changed or is doing double-duty. You already know we have all kinds of choices to find the best window treatments. If you need more information about the many choices for each room or the many types of blinds and shades, our blog is full of details to get you started. Or, It is easy to call us or chat with our design experts which are right here with me in San Diego. We truly believe that our home is your home, too.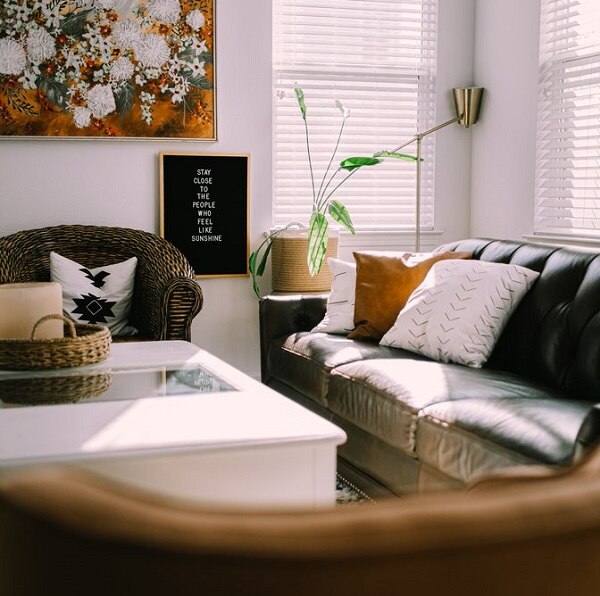 A Place To Work
With everyone more at home, kids zooming for school, parents zooming for work, the shared office or study space has lost its luster. More separation is needed and a shift to personal workspaces – now designated spot for each parent and each child. The open floor plan may give way to well-placed doors or screens, so working alone, while acoustically separated, can induce serious concentration. A window in each private area can be more enticing and healthful. Technology will only improve and be required and smart devices will proliferate and quiet and noisy zones will be more distinct. With so much blurring of home and work life, these new boundaries will inevitability change our families in ways I cannot fathom for now. It seems like we are taking steps back from the future, yet accelerating more efficient ways to live, learn, shop and work.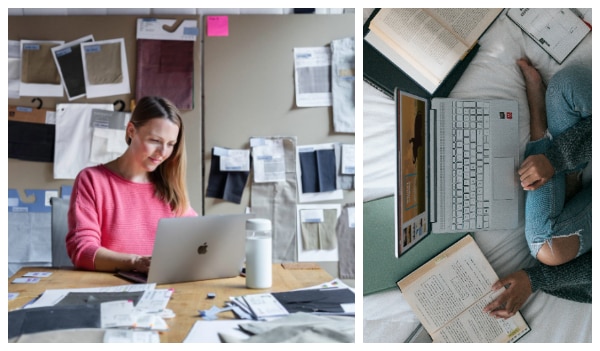 A Place To Play
Since so many of will still be working from home from a revamped office space or a new corner updated for work, it is just as important to have a separate spot to exercise for all the extra benefits that results from moving our bodies. Of course, the outside is still free for biking, walking or running, but for the gym rats, home fitness brands like Peloton, Mirror and Soul Cycle have all more than doubled for home workouts. Everything you used to do at the gym, you can do at home. Rethink your garage for not only as workout area but transformed to a real recreation room for Ping-Pong, card games, puzzle making or craft-making or any new interests that have caught you. Consider adding windows to the garage for a real face-lift. I just painted my garage floor with new concrete floor paint to uplift my now office spot.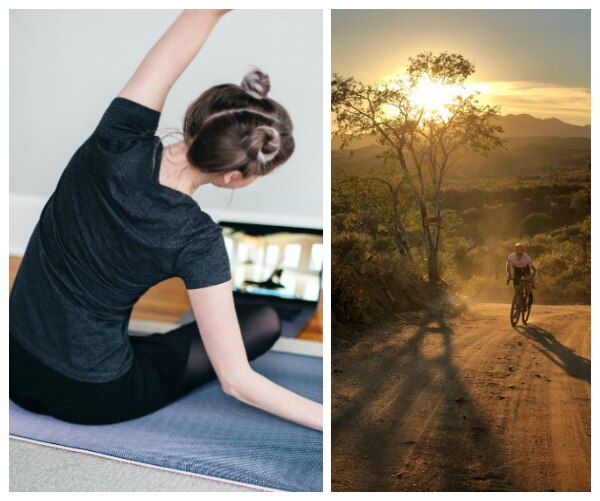 Your outdoor space is craving attention, too, as they are always safe for meeting with friends and family. Update sitting areas with chic shade sails and a fire-pit or outdoor heater. Garden centers are exploding with every king of flowering plant or evergreen shrubs to create a beautiful and tranquil zone. These many undiscovered places have been under-utilized and will continue to evolve as we become more invested in our homes.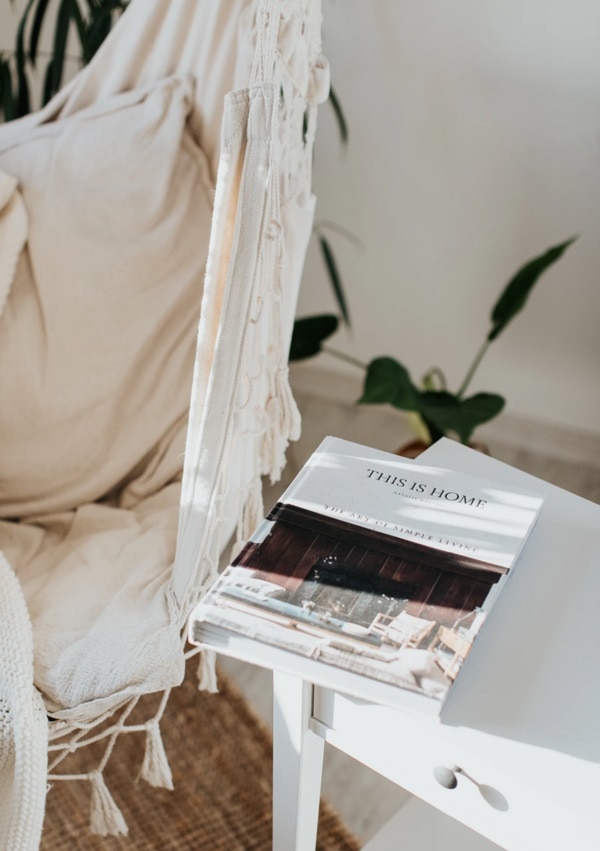 A Place To Dream
As we are learning how to live lean and mean by hoarding our personal spaces and protecting ourselves and our loved ones, here are a few luxuries. If you can't splurge, we can still dream.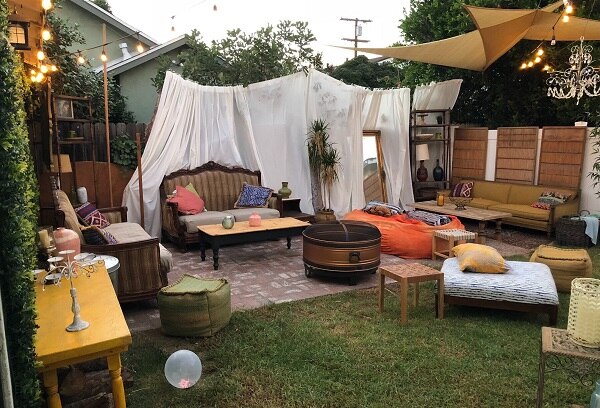 Clear Air
Air purifiers are now fashionable for the home and this new sleek and simple air purifier, the Molekule Air Pro, captures viruses and mold up to 1,000 square feet. It is pricey but might be worth it if you have high anxiety and stress. I am still a believer in opening up the windows for fresh air to blow away germs and bad vibes. Running and walking in every kind of weather has always been my inspiration to keep harmony in my life for over 50 years.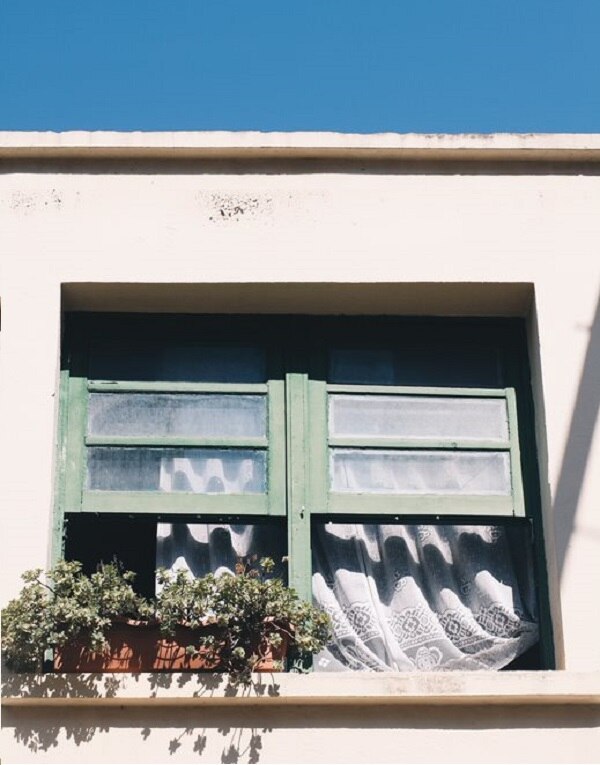 Motorized Blinds
Cutting edge motorized blinds are quickly becoming the favorite technology decor statement for windows. Who wants to reach over furniture or worry about messy cords or get on a ladder to open and close skylight blinds? With the click of a switch or a shout out to Alexa or Siri, you can open and close your blinds, even when you are not at home. Now, we are all hoarding our time and craving any time saving chores to make life simpler.
Peacekeeping Screens
Peacekeeping Screens will be even more popular for delineating tight work spaces and comfortable home events. If you haven't checked the myriad decor choices to create more private and quiet zones, just click on to Pinterest or Wayfair for inspiration, whether you are a DIYer and into handcrafting or you are a design snob and want an etched glass standing panel. I think the papier-mâché branches or real wood branches are my favorite easy way to create separate areas in your home.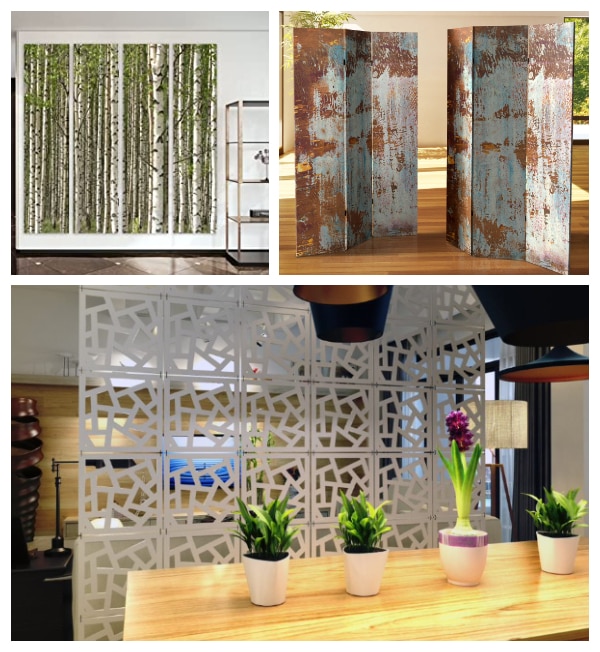 Textured Glass
With so much attention to screen staring and sharing on our glossy flat screens, glass that is etched or textured is becoming a chic design element. Finding some weathered leaded glass panels or installing wavy glass patio doors is pure relief.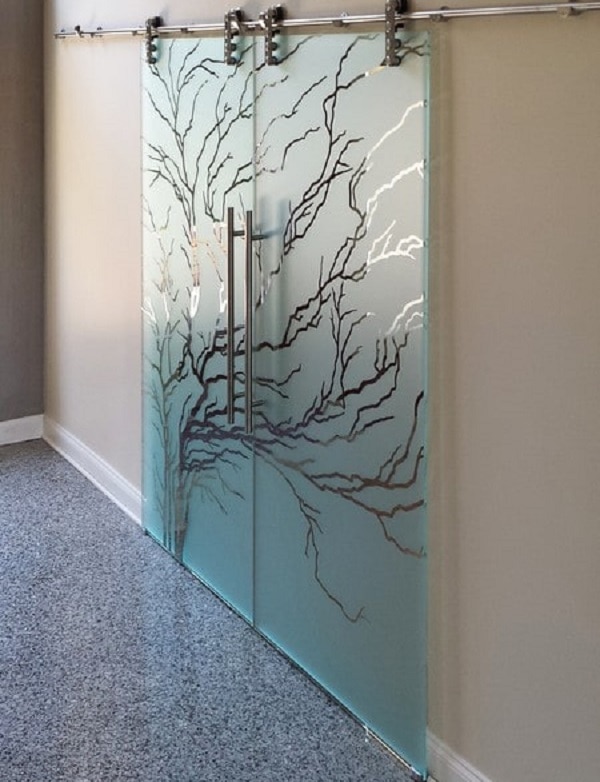 Picture Perfect
Longing for a get-away- to anywhere, design an entire wall with a panoramic scene to transport yourself to the beach, the mountains, a forest, the desert or the skyline of New York or outer space. Imagination can be a powerful tool in disconcerting times.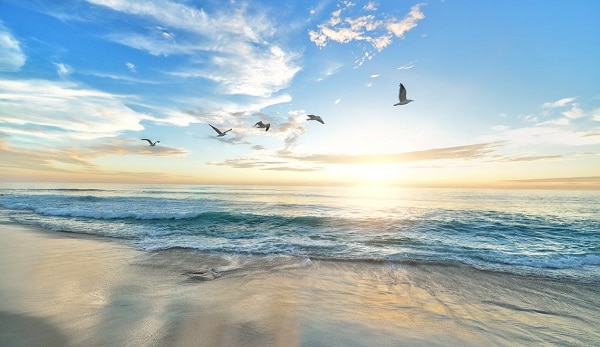 Totally Tents
Tents are everywhere and will continue to be a part of our lives. Why not trick one out in your yard. I even thought of putting one up as a new office space for me to dissuade me from all the chores besieging me when I have to work at the dining room table. A tent allows you a tempting escape of the dissonance surrounding you and step out of your house into peaceful solitude.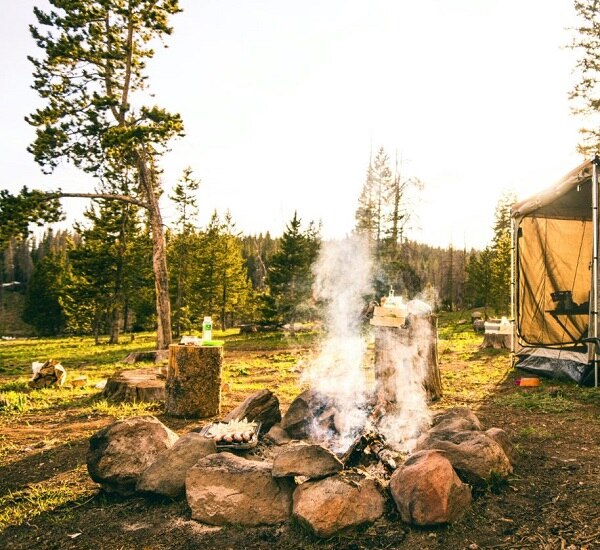 Feel lighter and brighter for how we feel about our homes is now more intimate and comfortable. We have forged a new way of living and by making peace with where we live and share, the days are lengthening for more clarity.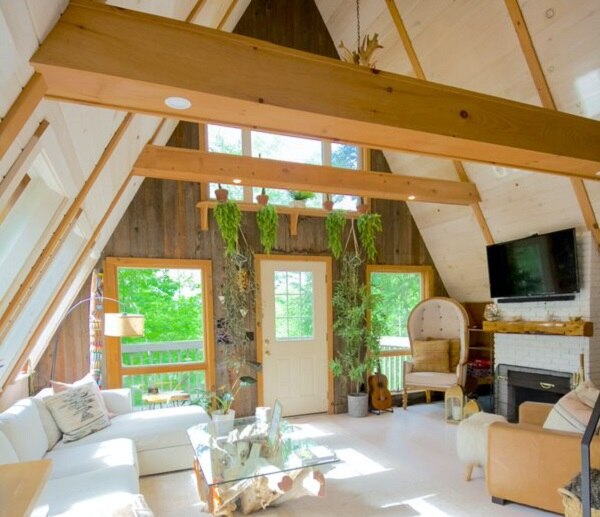 "Where you come from is gone, where you thought you were going to was never there, and where you are is not good unless you can get away from it. Where is there a place for you to be? No place… Nothing outside can give you any place… In yourself right now is all the place you got."
-Flannery O'Connor