You may have guessed by now that I am big blinds and shades nerd. Between perusing neighborhood windows on an afternoon walk for areas of improvement and checking the make of the vintage floral curtains at a little French bistro where I'm brunching, I'm checking out the window décor. It's no surprise, then, when I'm at the movies I do the same thing. I was particularly drawn into Baz Luhrmann's Gatsby this weekend. Sure, every single scene is dripping with Art Deco excess, but I have to admit, I just couldn't take my eyes off the—you guessed it— drapery.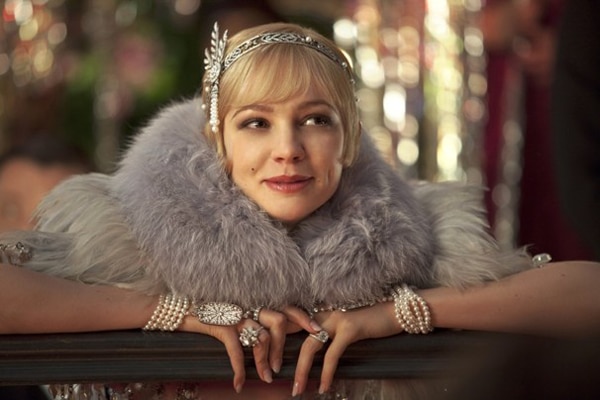 When we first meet Daisy at the vast and overly-opulent Buchanan estate, we enter a room and all we see is warm, weightless, white flowing sheer material that seems to float all over the room. We finally catch a glimpse of Daisy's fair jewelry-laden arm in between the floating material. The camera pans back to reveal an octagonal parlor, and on each wall, tall open French doors, and on each pair of doors, a pair of graceful summer weight floor to ceiling sheer drapes. Ooh la la.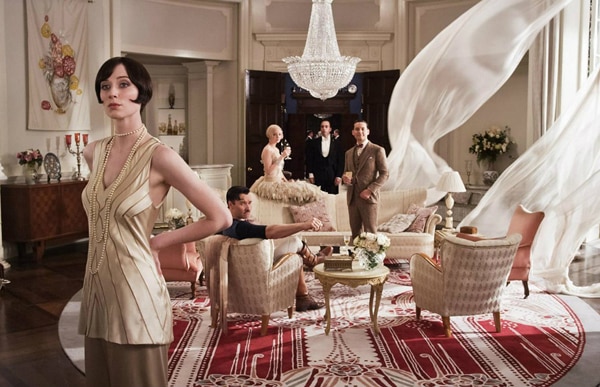 You may be surprised by this scene because of the double nature of sheer shades—a statement itself that seems incongruous—sheer shades. The shades do their needed shading job by giving a modest amount of privacy and protection from direct sun. Yet they also manage to preserve the view, in this case, the grandeur of green polo fields, while still letting in enough sun to keep a room feeling airy. The result (in the movie and in real life) is an ethereal quality of diffused light that is both calming and energizing at the same time.
Like the anticipation I let build for the release of Gatsby (for the drapes, of course, isn't that what you were waiting for?), I have the same feeling about our Sheer Drapery at Blindsgalore. Look for them soon in our Drapery selection. The best part is, you'll get the Gatsby look without the Gatsby prices. Who said luxury had to be expensive? Come on, we've learned a few things since the 20's, haven't we?