To celebrate International Women's Month , you can see our own woman CEO, Alissa, recreating and admiring the powerful symbol of "Rosie the Riveter" as a model of the rise of women in the workplace during WWII . As a 100% woman owned and operated ecommerce shopping site, we feel a special connection to all women who work tirelessly, however and wherever they choose. We take special pride in being the first online only window treatment website, creating beautiful windows since 1998. Leading us into the future is our own Rosie, Alissa, our extraordinary CEO who stands on the shoulders of so many powerful women, known and many unknown and forgotten. As a celebration of International Woman's Month we honor all women who are our dedicated entrepreneurs, artists. authors, nurses, doctors, teachers, police officers, veterans, judges, factory workers – to all the women of the world who really do make this world go around.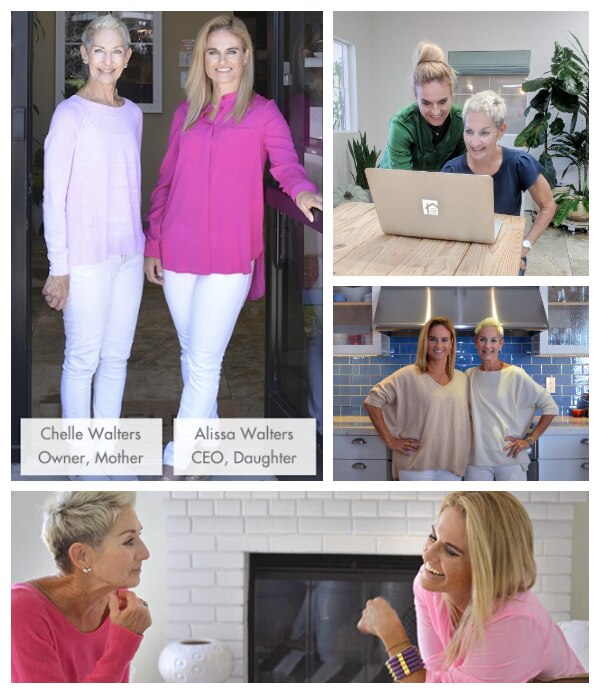 To give you a little brush up, Rosie the Riveter is a cultural icon of all women factory workers in the U.S. during World War II. While many of the men were away at war, women stepped in and took over the assembly lines nationwide. Rosie became an emblem for all of these women, individually as a single worker and collectively as a movement in a time when working women were a novelty.
Rosie is a riveter because she constructs rivets, meaning at the factory she fits metal pieces together for a larger piece of machinery or appliance. Yet Rosie is also a riveter because she is riveting in the juxtaposition of her denim factory oxford and slacks, hair pulled up and back, yet still boldly embracing her feminine identity.
In 1940, before the war, 12 million women were in the work force, and by 1944, when Rosies far and wide started punching the clock, 20 million women had entered the work force. A sea change occurred when 85% of jobs out there became "acceptable" for women, whereas before the war only 29% of jobs were fit for the ladies. After the war was over, many women returned to domestic roles, but they had already had a taste and satisfaction in a professional role which began to show its vivid colors in the 1970's when women proudly streamed into all corners of the work place.
Our women today continue to command attention and surpass many of the accomplishments of our past history. We, at blindsgalore, take special pride in celebrating all women who are a dynamic, strong and powerful force etching our futures. Our own Rosie, Alissa, exemplifies this new time, our time.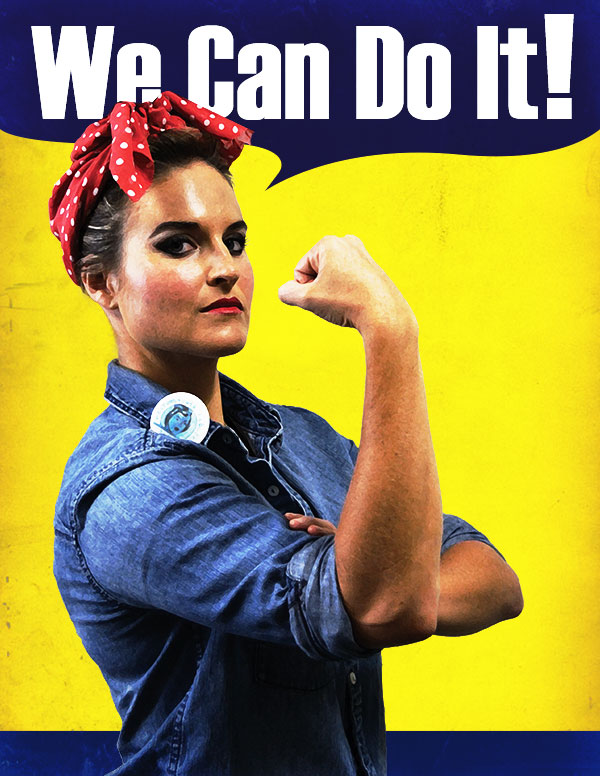 In fact, a song was written about Rosie, and I'll leave you with the lyrics—an ode to all Rosies:
All the day long,
Whether rain or shine
She's part of the assembly line.
She's making history,
Working for victory
Rosie the Riveter
Women are riveting!