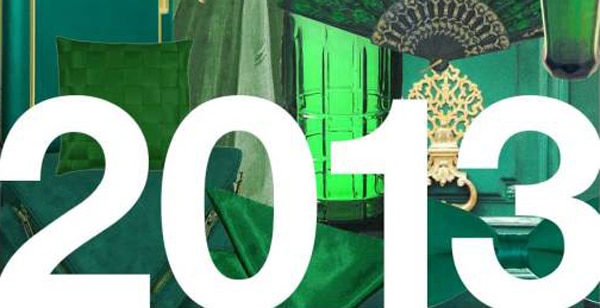 The color of this New Year is, Emerald, as I have announced in an earlier blog post. This green is a bright, spirited, intense shade of green that is reminiscent of the brilliant Emerald gemstone that sparkles vividly.
Green is the perfect color for a New Year as we look forward to renewal and a burst of energy as we open the pages on a new book in our lives.
Green is not only the easiest color to look at but is the most abundant color in nature and surrounds us on all levels. Green radiates balance, freshness and a yearning for regrowth.
Green translates easily into home decor and adds a jolt of color to any room.
This striking bedroom celebrates the glamour of green, accented in bright white.
Green can also create a soothing oasis to dream.
These green bookcases make any room jump for joy.
Anyway you look at it, Emerald Green unfolds to a surprising dimension.