Today, the average person is on the go more than ever.  Our days consist of work, school, chauffeuring our children, running errands, and an endless to-do list.  With the addition of the 24-hour news cycle and the social connectivity available, all this leads to us being over stimulated.  Your bedroom is your private sanctuary to combat this fast paced world.  It is a place to relax, rejuvenate, and reflect at the end of a long day.  To make the most of this cherished space, follow these tips to create a soothing bedroom.
Color is Calming.
The key to achieving a soothing bedroom is to start with the wall color.  Color is the foundation of any room and soft blues, greens, and rich neutrals are the most popular hues for a successful bedroom retreat.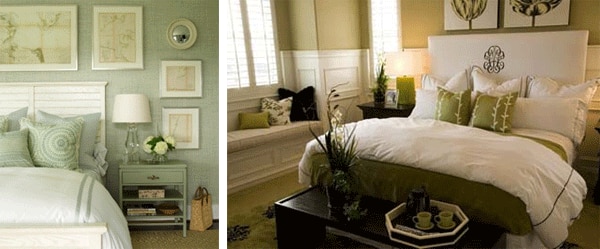 Look to colors from nature to inspire your bedroom and avoid bright colors that may stimulate your mind right before bed.

If you feel your bedroom is becoming too monotone, add blankets, pillows, and art to pull in complementary colors.

Light Control
Choosing the right window treatments can make all the difference when designing a soothing bedroom.  Layer your window with light filtering shades such as Roman, roller, or cellular shades and add blackout drapery on top.  This allows you to get the best of both worlds by taking advantage of natural light during the day and being able to block it when necessary.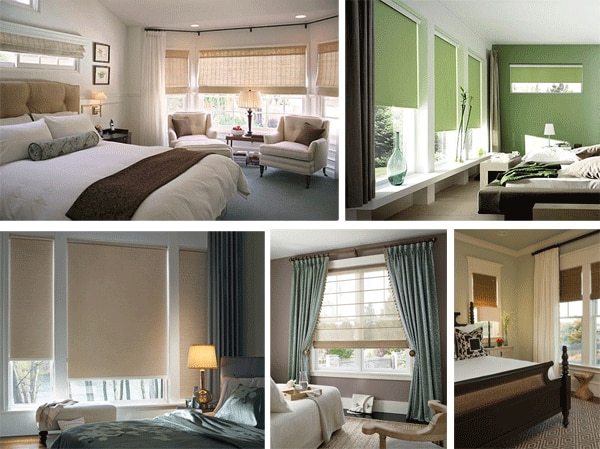 The addition of blackout drapes not only gives you the option to let natural light stream through when you're ready to take on the day, but provide a calming sense of privacy at night and keep the rising sun from creeping into your bedroom on weekends when sleeping in is a must.  If layering isn't your style, shutters and wood blinds provide a traditional and clean look that lets you control how much sunlight you want in or out, just by tilting the slats.

Soothe All Your Senses.
Although catering the decor to your eyes is an important element of a tranquil bedroom, do not overlook your other senses.  Surrounding yourself with luxuries from head to toe will help your mind transition into that peaceful place.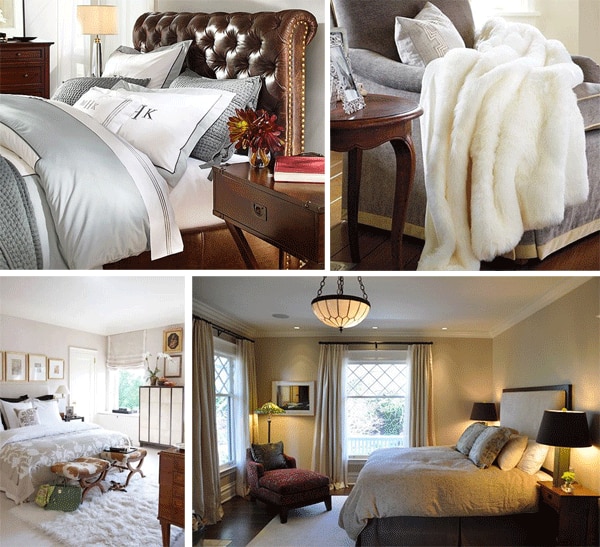 Aromatherapy provides calming scents for your mind, while soft rugs and plush blankets offer comfort for your feet and body.  You can never fully relax with harsh lighting, so make sure your bedroom is glowing softly from bedside lamps or sconces.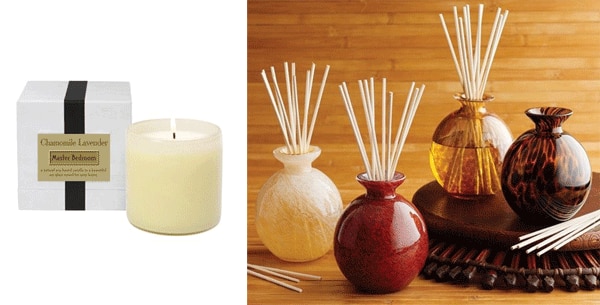 Accessorize Smartly
Remember that your bedroom is where peace and quiet need to meet, so it is best to rid your room of any stressful or stimulating reminders.  Keep your bedroom organized since clutter and disorganization can put your mind in a frenzy.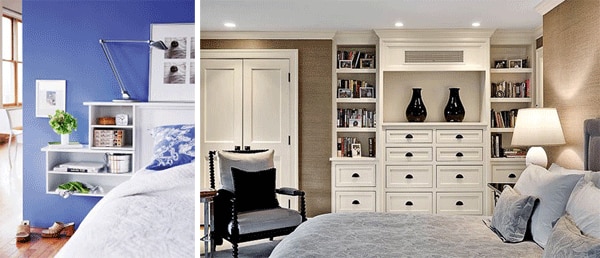 These days, it's hard to unplug from the outside world, but try to make your bedroom a technology free zone.  If possible, this also means keep your home office and exercise equipment separate.  Keep your bedroom a place that your mind knows it's all about sleep.  Set your smart phone on vibrate and conceal your television behind cabinet doors.  Anytime I turn on the TV while I am trying to fall asleep, it actually keeps me awake and frazzled.  Reading is my new routine to drift asleep faster.  If reading does not interest you, try a small bedside fountain to peacefully turn your mind off.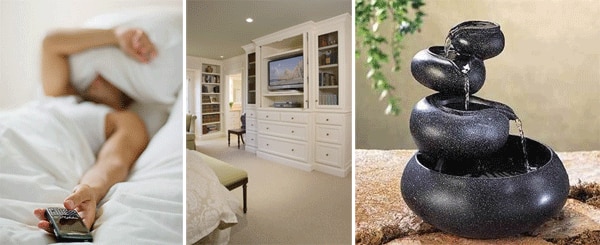 Nature is always a soothing element, so bring the outdoors in with a touch of nature whether it's flowers, lucky bamboo, or meditation stones.  They will add a pop of color and serenity to your space.  Do not go overboard with the lighting in your bedroom.  Save bright lights for your bathroom and instead use smaller lamps around the room at various heights.

Think of your bedside table as your control center.  Accessorize your perfect nightstand with a lamp for soft mood lighting, a glimpse of nature, a soothing smell and your must have read.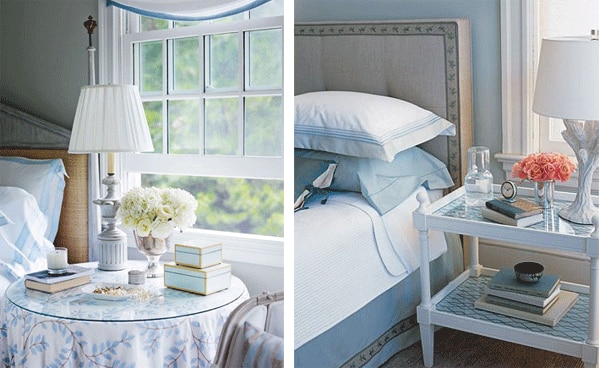 After another long day, take off your shoes and relax.  A soothing bedroom can be achieved by following these easy tips and your mind will be at ease.  Hurry home,  your sanctuary is waiting for you.