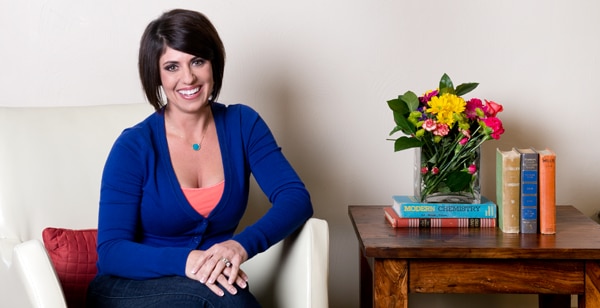 The best way to start a color transformation is to clear out your space.  It is easier to start from scratch rather than trying to work around all that stuff that has made you disappointed with the space in the first place.  Remove anything that isn't beautiful, sentimental or functional.  Many of my clients have rooms filled with items that "will do for now," but they aren't possessions they are connected to or really love.  Believe it or not, you are better off with an empty room than a room full of things you don't like.  Unlike a room overflowing with items you bought just because they were on sale, an empty room is a blank slate that can inspire you with its endless possibilities.
When you scan your current space, you may go from "I don't really like anything in this room" to "I don't like this room" which then leads to "I don't want to spend time in this room, I want OUT! ARGHHHH!" Ok, maybe that's a tad dramatic, but I am completely on point with the concept of "too much of the wrong stuff." Just go ahead and part with the junk so you can begin your voyage.
Often, less is more.  This room has a clean, sophisticated charm, offset by an antique brick wall, accented with a whimsical chandelier, classic lamps and a nubby textural bedspread.  A soothing yet smart look.  Be brave, and pare down your living space!